Cali Rose
P.O. Box 4775 Culver City, CA 90231
phone 310-285-3506      info@calirose.com
I look forward to hearing from you!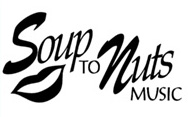 "Well I said I L O V E  your website and I do and I also applaud your one-woman-do-it-all approach, going to the care homes and connecting with your CDs and upbeat attitude, so very important, as you said, in these challenging of all times.  Looking forward to your CD receipt and connecting more as I'm always drawn to the under-dogs of this world, those who exhibit grit."

Thank you, Cali. I want to say again how much your encouragement has meant
to me, particularly your comment that a recording is a snapshot of one point in a
long journey. Yes! We're allowed to be miles less than perfect as we build skills
and have a whale of good time. You continue to inspire and support all of us in
so many ways. Barbara K.

Just wanted to tell you that you do really great work! With respect and admiration…

Wow, what a show last night! Yours is the best ukulele performance I've ever experienced!