Cali Rose
P.O. Box 4775 Culver City, CA 90231
phone 310-285-3506      info@calirose.com
I look forward to hearing from you!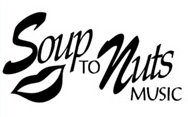 "Well I said I L O V E  your website and I do and I also applaud your one-woman-do-it-all approach, going to the care homes and connecting with your CDs and upbeat attitude, so very important, as you said, in these challenging of all times.  Looking forward to your CD receipt and connecting more as I'm always drawn to the under-dogs of this world, those who exhibit grit."

Wow, what a show last night! Yours is the best ukulele performance I've ever experienced!

Just wanted to tell you that you do really great work! With respect and admiration…

Delightful wonderful lively precious exciting and all other loving words that I can think of regarding your beautiful and sweet performance last evening.  Thank you for sharing your head to toe talent with us here at Raintree.