Cali Rose
phone 310-285-3506 info@calirose.com
Snail Mail Address:
Cali Rose
10736 Jefferson Blvd, #873
Culver City, CA 90230
I look forward to hearing from you!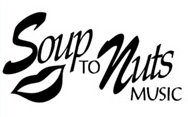 Your song "Something Wonderful Happened Today" was SO GOOD. Seriously, I was stunned at how terrific you are on ukulele. After I watched and listened to you, I told my wife that you're an amazing ukulele musician. Thank you so much for sharing that with us. Cheers.
—B., Ukulele Kids Club Academy Workshop
Can I mention that we all play in a group led by Cali Rose in Culver City and she is just amazing! She writes great ukulele charts and we adore her! Thanks Cali.

Well we all "Woke up" happier this morning after seeing your wonderful performance. It was so great because we had never seen you actually perform without bringing it down to work for the Strummers. Thank you for giving your time to do that.

Thank you for all you are and all you do to bring us joy period-—and joy through music!