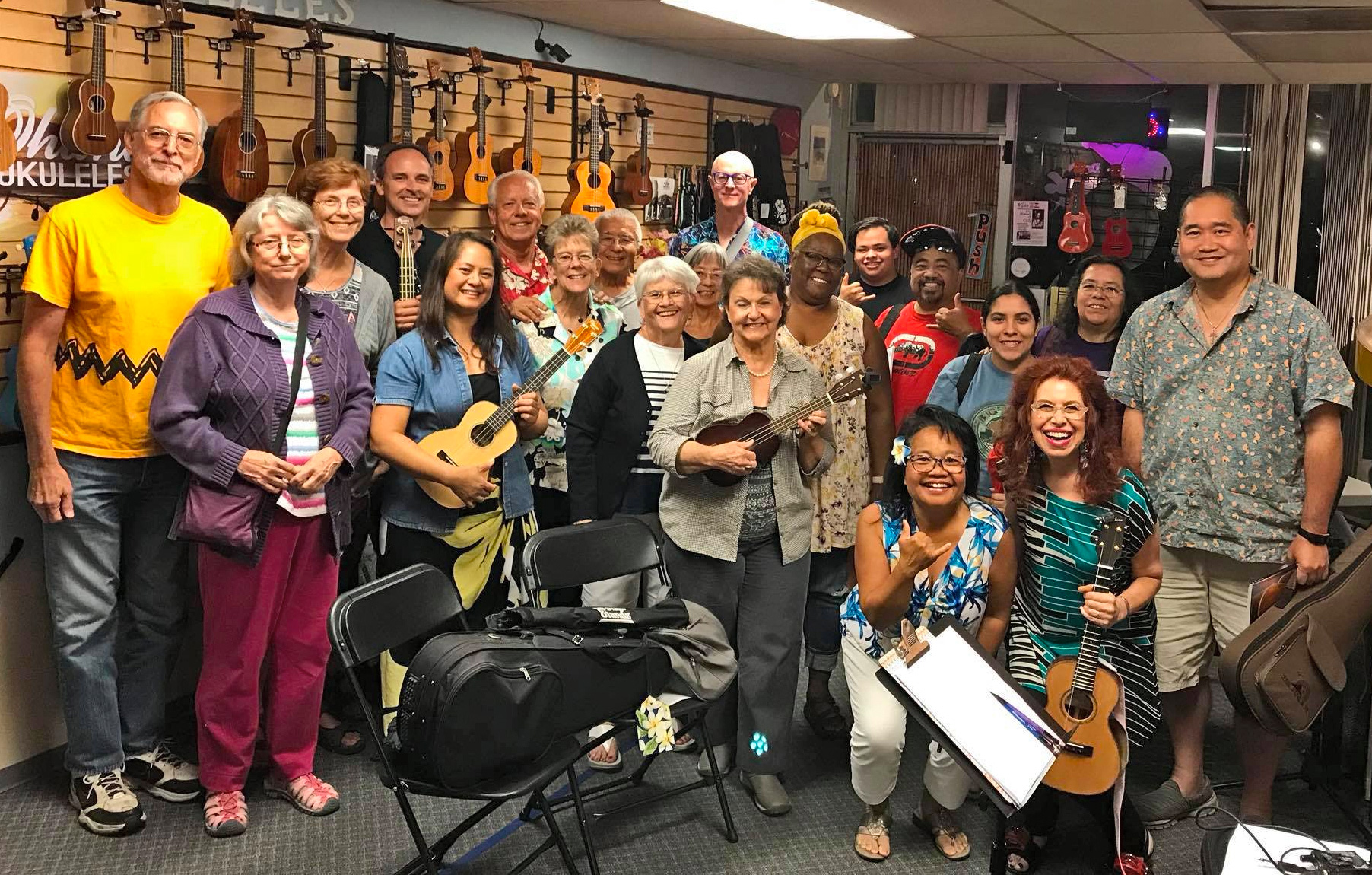 Everyone who enjoys jamming is welcome!
Once or twice a year, we hold this fun strum-along
at Dave's Island Instruments 
4115 Los Coyotes Diagonal, Lakewood, CA 90713
Once the date is announced, you may reserve your space by calling (562) 444-5198 or emailing info@davesislandinstruments.com
The jam is $20.
---
The last strum-along was held Sat., July 28, 2018 7–9pm
The next strum-along will be in fall 2018, date to be announced.
---