It's a warm, postcard-pretty afternoon here in Culver City and I am guarding my parent's home. I'm sitting on the edge of a rented white couch, hunched over my computer. The sofa, with its array of white and blue throw pillows, looks better than it feels. A big black table has become my temporary workspace. I share it with an assortment of "coffee table books" arranged just so. Just SO the colors pop. Ersatz curtains frame the big picture windows and generic paintings, the kind of fluff you see in a doctor's office, decorate the walls.
This house is "staged" to sell. We want to get it on the market. Yesterday. Before the flying saucers land in Omaha, before the stock market crashes, before something terrible happens in the world or in Congress or at Burger King. So I have been living my own episode of Flip this House. Minus the cameras and commercials.
My mother passed away July 4th. Independence Day. There is enough irony in that to keep the generators running. Suddenly I am faced with the one thing I have been dreading for years. Cleaning out my parent's home. Perhaps it is intrinsic to that generation—the ones who lived through The Great Depression, a world war—that they don't throw their stuff away. Did they think the whole mess of it would suddenly vaporize? Abracadabra! Well let me tell you about magic. There is no magic.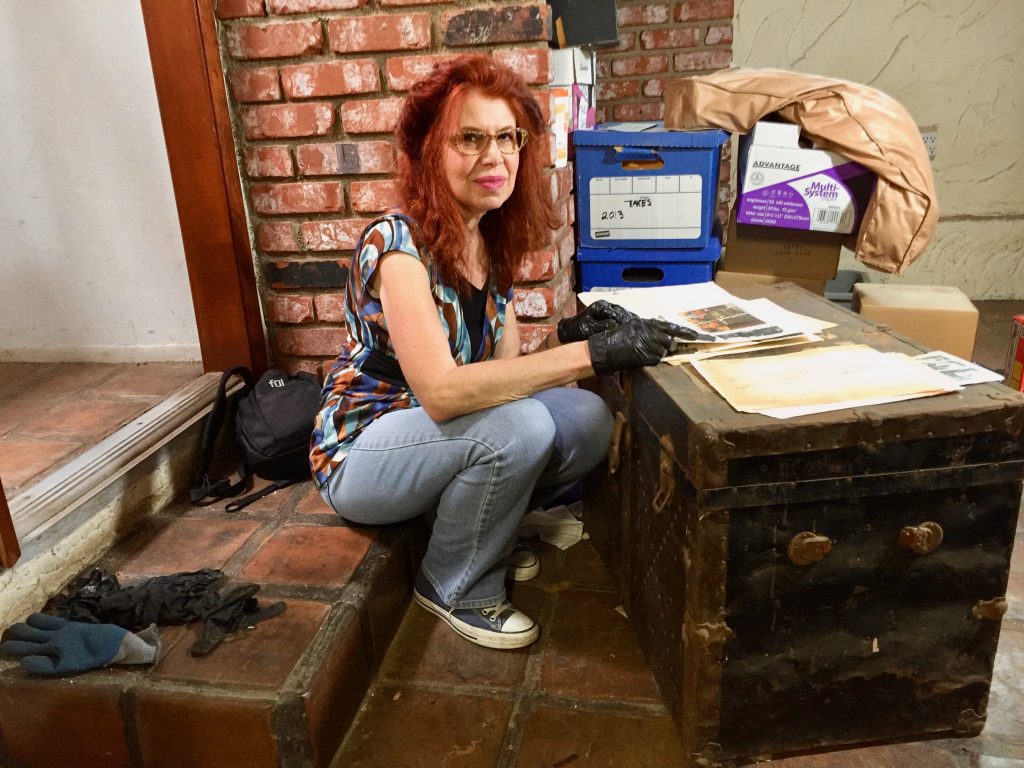 Before me is the story… The story of two lives stuffed into boxes and files and Hefty bags. The story behind thousands of black and white pictures that have lain dormant in a musty black trunk. I look at each photograph one by one. "Who the hell are you?" I ask over and over. Out loud. No year. No name. No nothing written on the back.
A few days later I am leaning against the wall in my daddy's den, a room that hasn't been cleaned since Reagan fired the air traffic controllers. My jeans are coated with a thick layer of soot and dust. I'm reading my father's love letters to my mother. He wrote them on a typewriter. Besotted, he was. He saved caches of greeting cards from my mother too, where she added flirty missives and lots of curly X's and O's.
Oh those kids…
But I know how things ended. And they did not end well.
My father died 20 years ago and my mother kept his ashes in a purple-velvet bag on his desk. Once in a while she'd venture downstairs to his office, his bunker during marital wartime. There she is, my mother, standing akimbo at the door, hurling expletives at the purple bag. "You son-of-a-bitch-motherf…ker."
It's impossible to find the right greeting card for marriages like this. Something like: Call a truce, would ya? It's your freaking anniversary. And have a nice day.
So back at the spiffed-up house, I am watching paint dry. Literally. The last thing on the "to do" list is to paint the front door. It has to remain open for a few hours and I'm channeling my inner German Shepard, sitting sentry even as I feel the memories within these walls begin to unfurl into the soft cushion of time.
 POSTSCRIPT — THAT WAS THEN…THIS IS NOW
It took three months to clear out my parent's home. Their essence faded away with each new coat of paint. Our real estate team, a mother-daughter (oh the irony…) helped at every turn with precise explanations, reassuring late night calls, hand holding and hugs. The house sold in less than two weeks, just before the election, and now a new family is writing their own story inside those walls.
It's taken me this long to feel grounded again–in my body and in my life. From last summer, through fall, winter, into spring, it felt like my mental spark plugs were covered with gunk. Sludge. Goo. I transposed numbers, forgot people's names, asked the guy at the grocery store where the garbanzo beans are…as I'm standing right in front of the garbanzo beans, and I made so many mistakes in my classes and at my gigs that it was no longer charming. In other words, life throws you for a loop. And you whirl.
Until you don't. A few mornings a week I drag my butt out of bed and do a brisk walk. You know, that cardio crap. I trot right by THE house. I thought for sure this would churn up the woe-is-me stuff. But that hasn't happened. My mother kept the shutters closed. Now I see sunlight splashing through the windows. It looks like a home that's breathing. Again. And this makes me happy.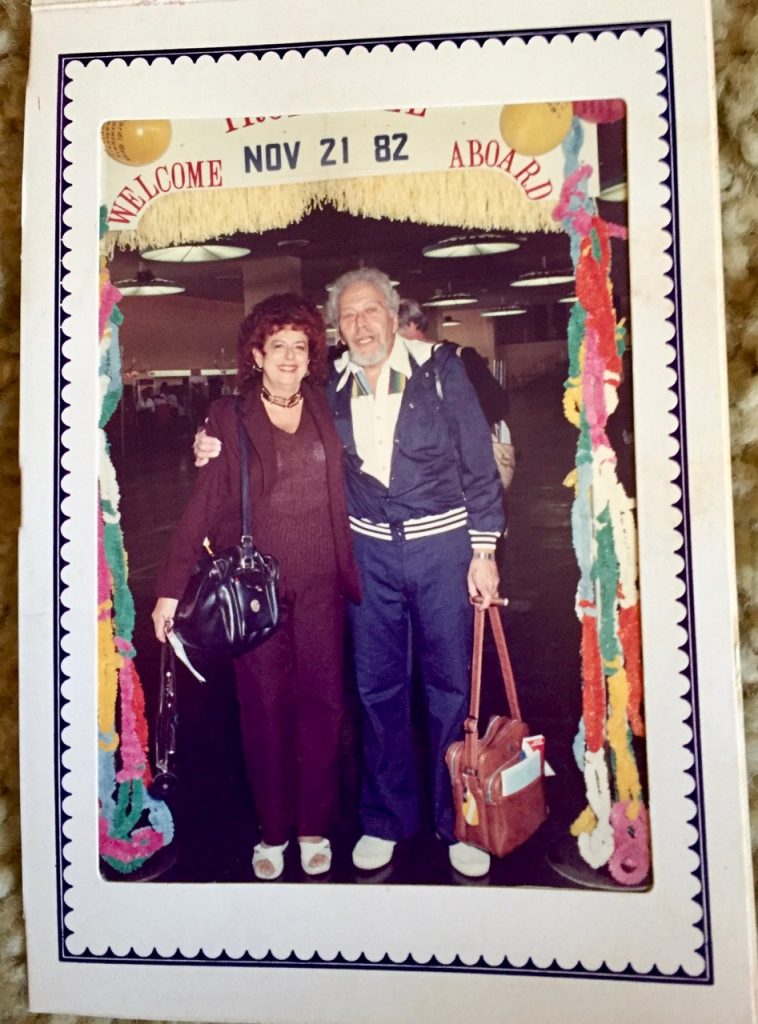 My mother and father did the best they could and I love them. I'm grateful that they got me here. But I arrived in their world. My mother's mental illness is old. My great-grandmother had it and maybe many before her. My father was brought up by a single mother and an abusive alcoholic stepfather.  What did my parents know about a loving marriage that endures through the seasons of life?
Think of all the baggage that gets "handed down" to us through the generations. Sometimes we take it on—someone else's burden—and make it our own.  And pass it along.
Or not.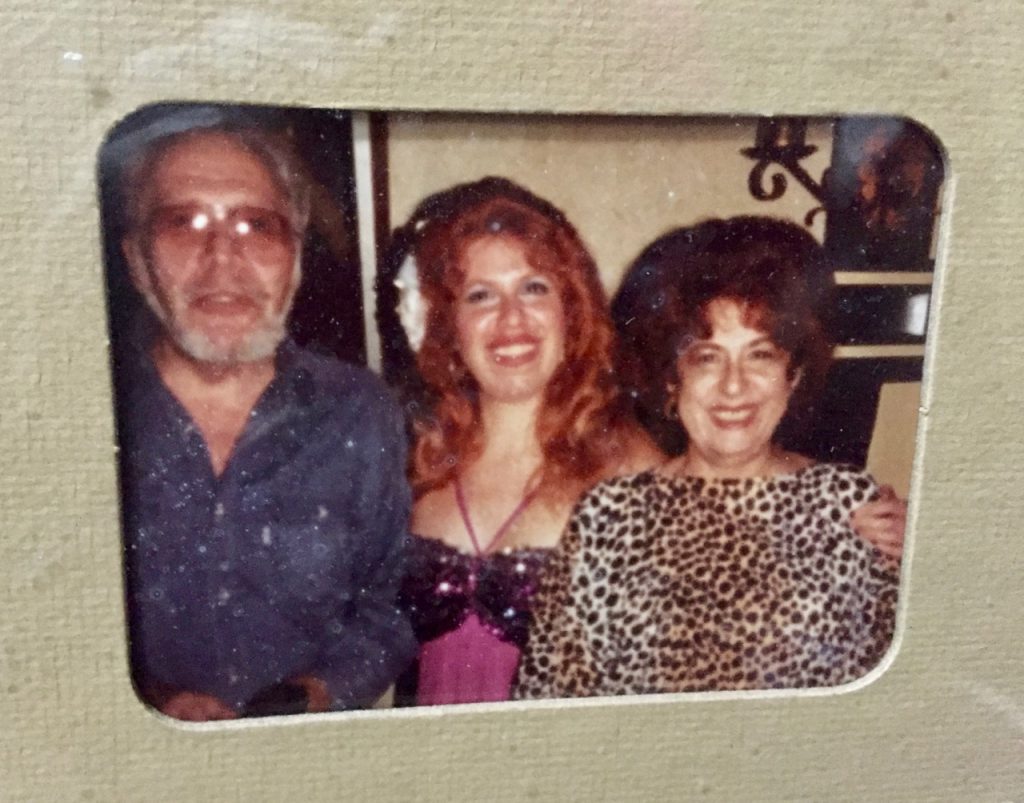 But this morning something wonderful happened to me.   I woke up.
I played music and talked to strangers in line at Costco, answered a few emails and wished a couple Facebook "friends" Happy Birthday even though I will never meet them in person. I got to say "hi ya" to my next-door neighbor and watch some amorous squirrels chase each other around the Eucalyptus trees that lean into our balcony. I got to look up…at the sky…and feel the warm breeze whoosh across my face. I ate something delicious with potatoes in it and enjoyed a yummy cup of Bengal Spice herbal tea. I got to hug somebody and somebody hugged me back.
My husband and I have a regular date after dinner. We watch Jeopardy. And we tell each other, out loud, how grateful we are for our sweet life.