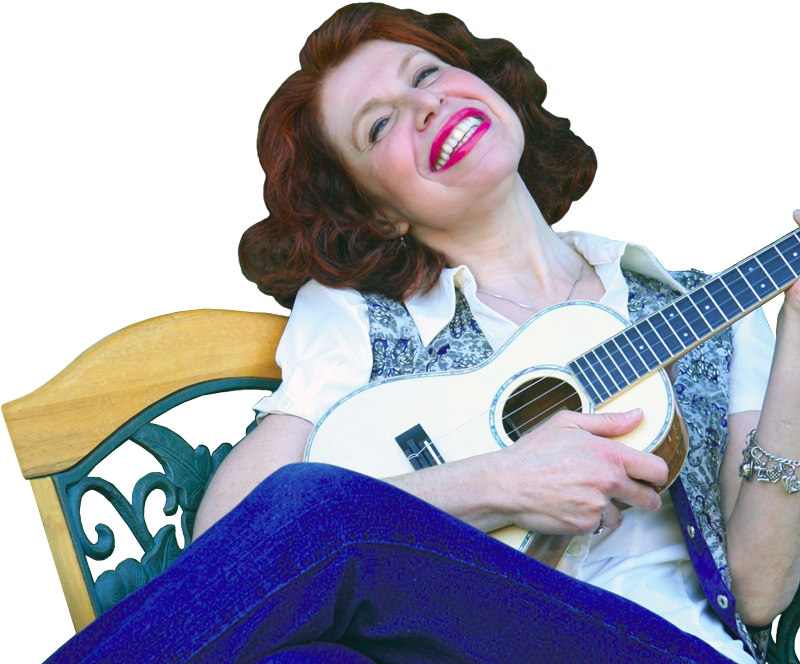 Welcome to my website!
I am a singer, keyboard and ukulele player, songwriter, recording artist and a teacher. What fun!
I'm thrilled to be a professional musician and entertainer. It's a wacky world and we need all the music we can get!
or
---
Wonderful things that people have written…

You make your students happy they're in your classes. You are an inspirational teacher. I often describe you as challenging us and balancing the challenges with praise for strums well done. A good formula!

You have opened up a wonderful new world to me. I enjoy every minute I spend in class and with you.

I was in your Boulevard Music ukulele class yesterday, and I just wanted to let you know how excited and happy it made me. I think you're a terrific teacher, and I'm looking forward to the next three weeks, and beginning, in those weeks, to learn to play the ukulele. Thanks very much!
Read more reviews and kind words