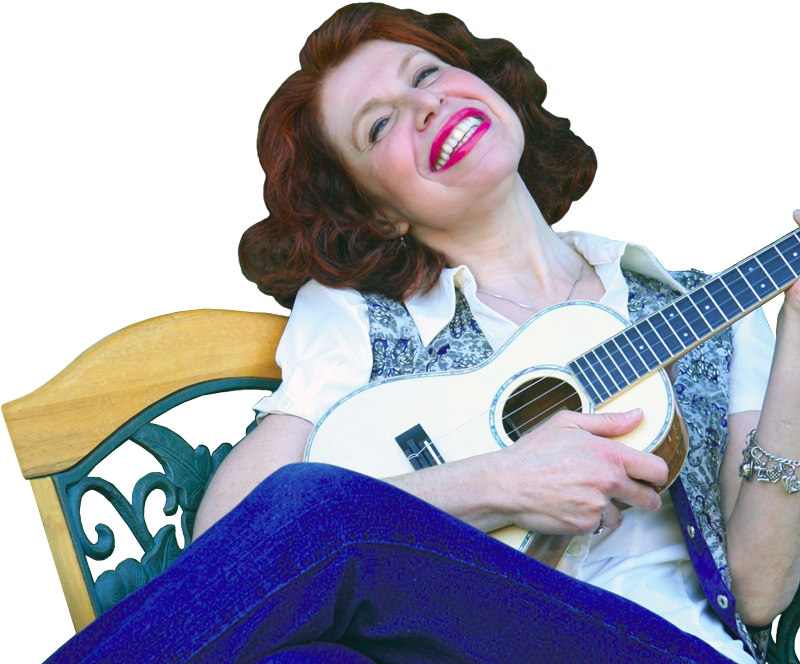 Welcome to my website!
I am a singer, keyboard and ukulele player, songwriter, recording artist and a teacher. What fun!
I'm thrilled to be a professional musician and entertainer. It's a wacky world and we need all the music we can get!
or
---
Wonderful things that people have written…

We just got finished with our lesson, and I must tell you that you have inspired a renewed vow to practice and break though to a new level on the uke! Thank you! Your explanations, your suggestions and recommendations, your ideas and your critical analysis of where and how I can improve are incredibly valuable to me. Thank you!! I hope to make you proud when we have our next lesson in two weeks.

Finding your class was like winning the lottery. You make it so much fun and so very rewarding.

Thank you Thank you Thank you!
Loved yesterday. You answered so many questions I had, and filled in a lot of blanks, that helped me understand way better what we're covering…
Did I say Thank You?
Read more reviews and kind words