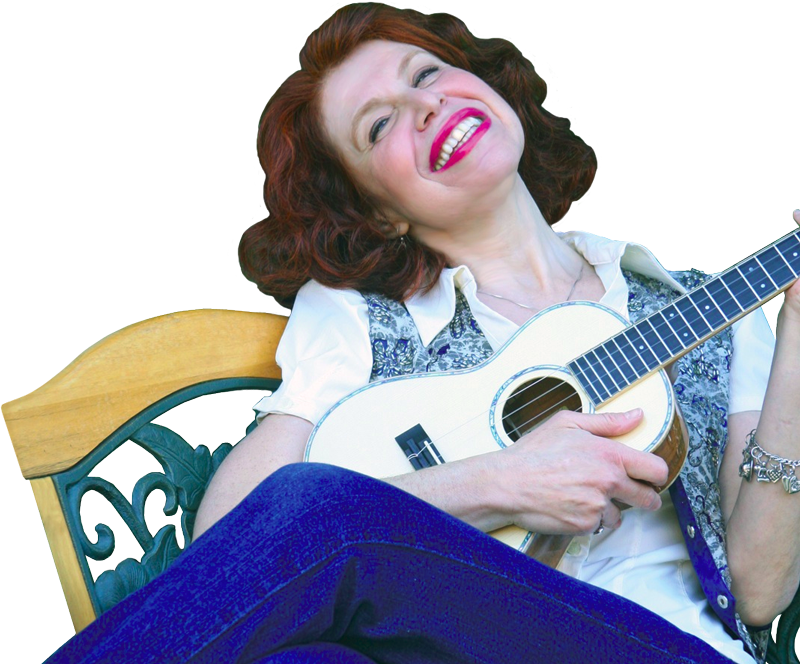 Welcome to my website!
I am a singer, keyboard and ukulele player, songwriter, recording artist and a teacher. What fun!
I'm thrilled to be a professional musician and entertainer. It's a wacky world and we need all the music we can get!
or
---
Wonderful things that people have written…

Just wanted to tell you that you do really great work! With respect and admiration…

You had a huge part in it, my friend/mentor. You nurtured/awakened my musical side, and now I'm in 3 (three!) choirs, taking voice lessons (who knew a relaxed jaw gives you resonance?) and all those uke jams, performing (for money!), sounding better than I have in my whole life, and it just keeps getting better!!! "Thank you" feels inadequate, but I mean it with all my heart.

I had forgotten how much fun it is to turn people on to making music together. I am really excited by this and it was your YouTube video that gave me the courage to do this. In fact , one of your YouTube videos inspired me to start a ukulele group at my senior center.
Read more reviews and kind words