Local and national mentions about my work and The CC Strummers!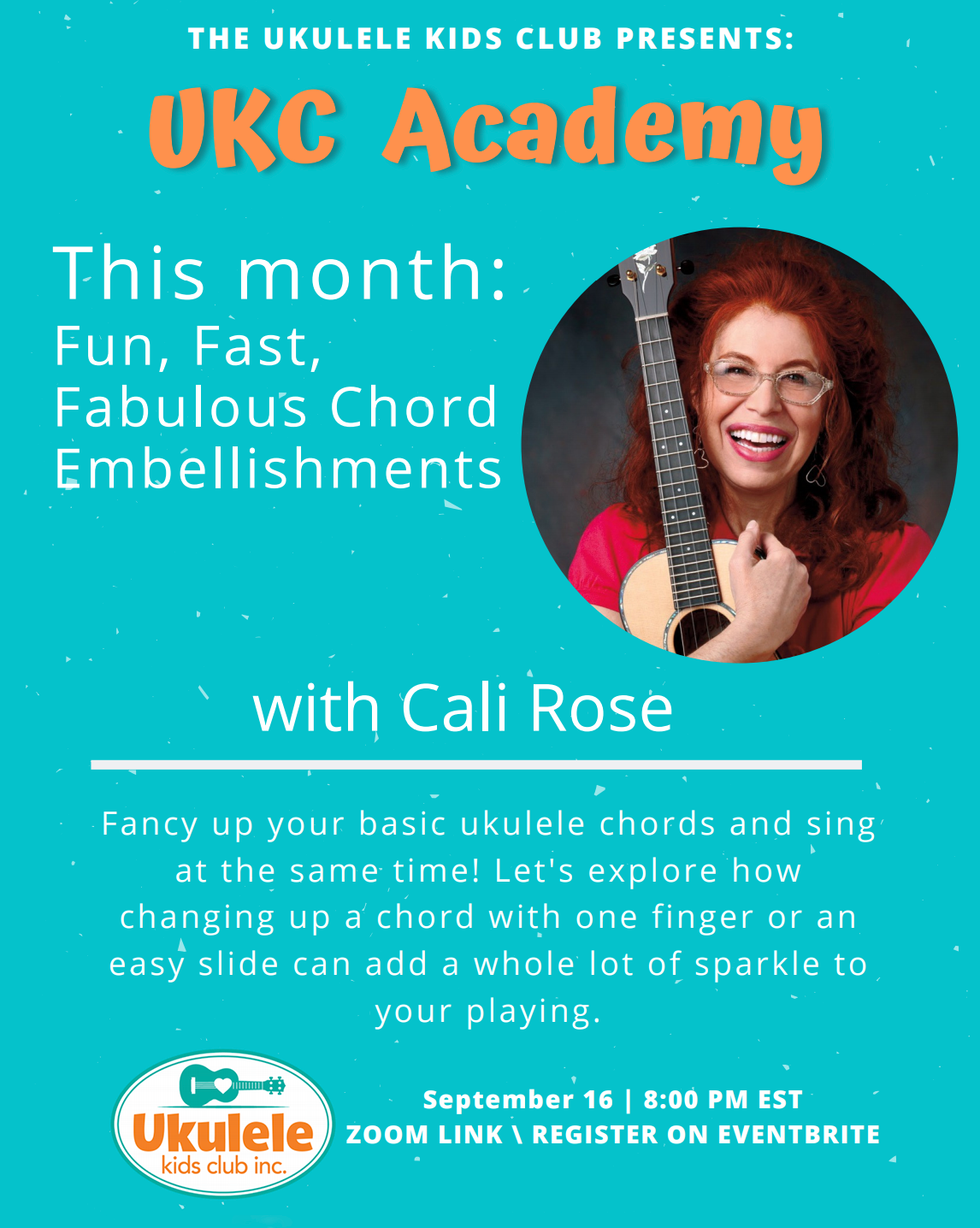 October 4, 2020. For several years, my ukulele group, The CC Strummers, has partnered with The Ukulele Kids Club, donating enough money to keep UCLA Mattel Children's Hospital stocked with ukes to give away to kids in pediatrics. Before the pandemic hit, we did regular rounds with our music therapist, Jenna B., playing for the kids, their families, the nurses and staff, folks in the hospital lobby, in the elevators and for the valet guys in the garage.  We can hardly wait to get back and share more ukulele joy.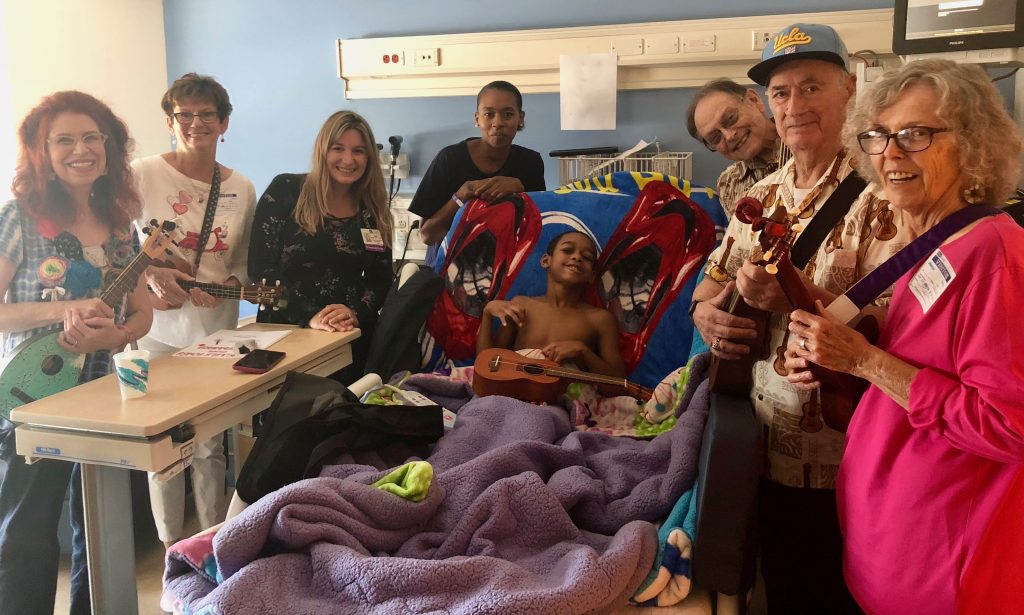 So I was especially honored to be invited to teach an online ukulele workshop hosted by UKC Academy last September.  I talked about how to "fancy up" basic chords while we sing, and shared embellishments that are cool AND easy.  Considering all the multitasking we already do when we accompany ourselves on an instrument, it's nice to learn something user-friendly that we can throw in to the mix.  I also talked about the fundamentals—rhythm, harmony, melody—and how the ukulele fits into the "big picture" of music.  It was a lovely gathering on Zoom.  The ukulele is a global phenomenon because almost anyone can learn to play a song and put a smile on someone's face.  The Ukulele Kids Club is living proof of that.
Overture magazine article: 'MusicianFest' Doc Shares the Healing Power of Music
By American Federation of Musicians Local 47, July 2019 | Read the article online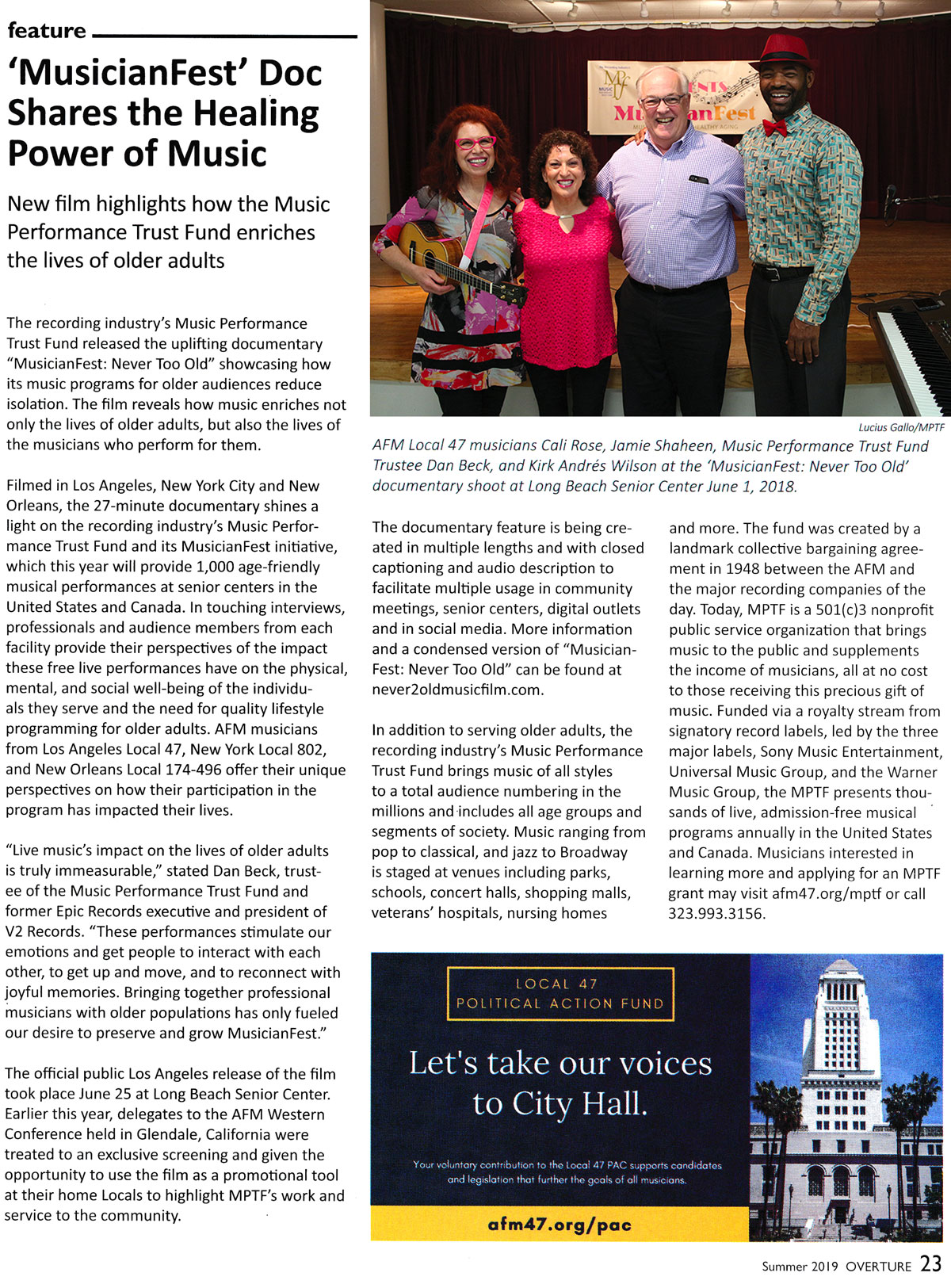 Newspaper article: Music improves the quality of life for Long Beach seniors, and keeps them going
By Kalaisha Totty, Press-Telegram, June 26, 2019 | Read the article online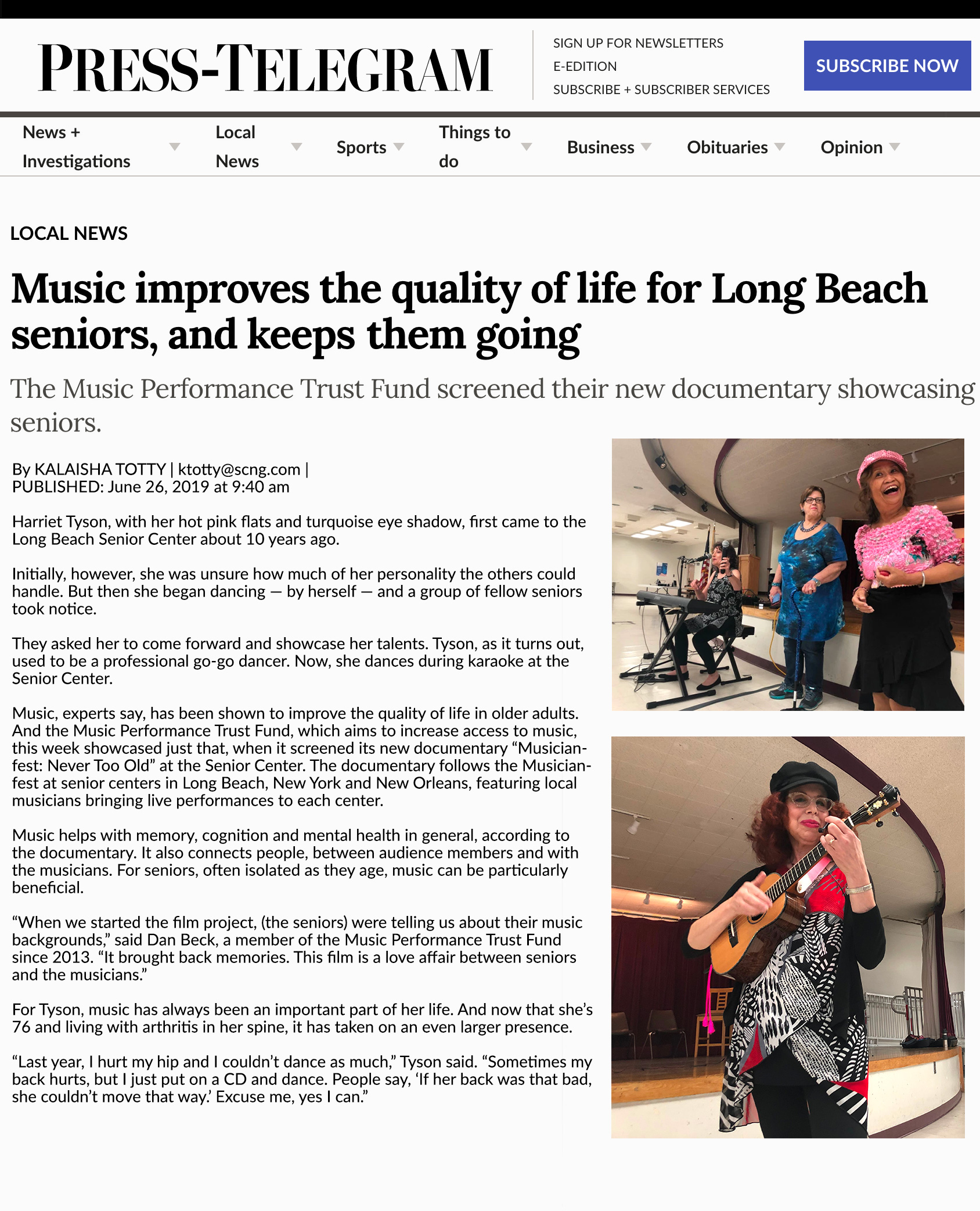 Newspaper article: Long Beach Seniors Star In Movie About Music's Impacts On Seniors
By Amy Orr, The Grunion, July 1, 2019 | Read the article online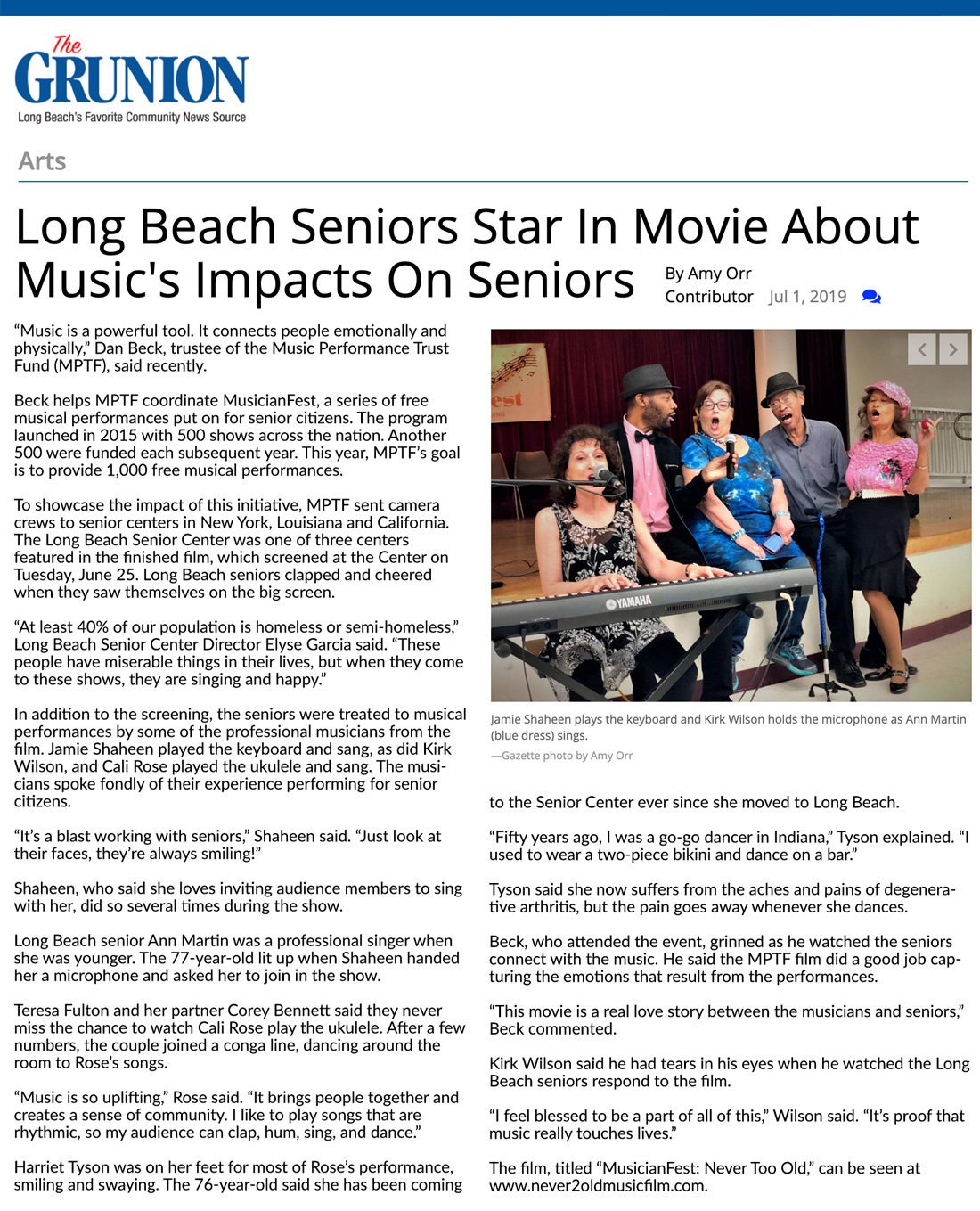 Big News! I'm in the Movies!
Music Performance Trust Fund, March 2018 | Watch documentary online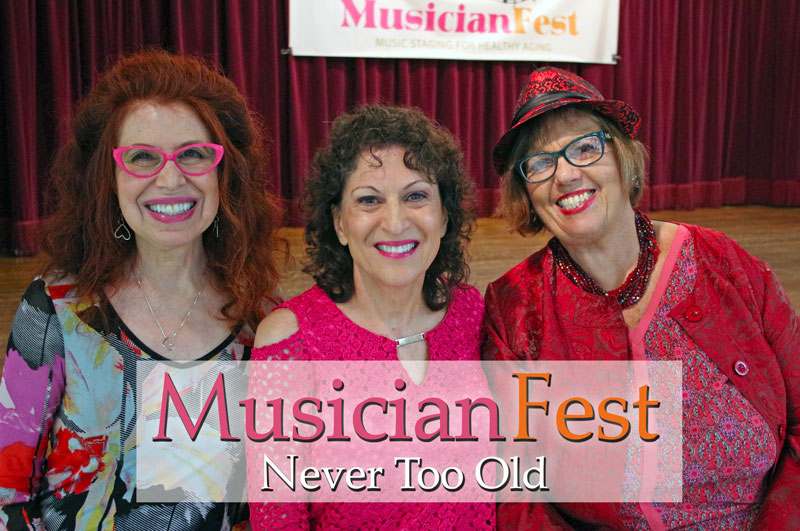 Never Too Old is a new documentary depicting music's power to enrich life for older audiences, and for the musicians themselves. This half-hour film highlights the power of music and explores the paths that led professional musicians (including me!) to perform for older audiences. It shines a light on MusicianFest, an initiative of the Music Performance Trust Fund, to provide free musical performances at senior centers and assisted living facilities in the US and Canada. Watch the half-hour documentary in its entirety on the Music Performance Trust Fund website. I appear around minute 19. Watch the whole documentary—it's inspirational!
Newspaper article: Rx For Healing: A Visit From The CC Strummers
Culver City Observer, February 2, 2018 | Read the article [PDF] | Read the article online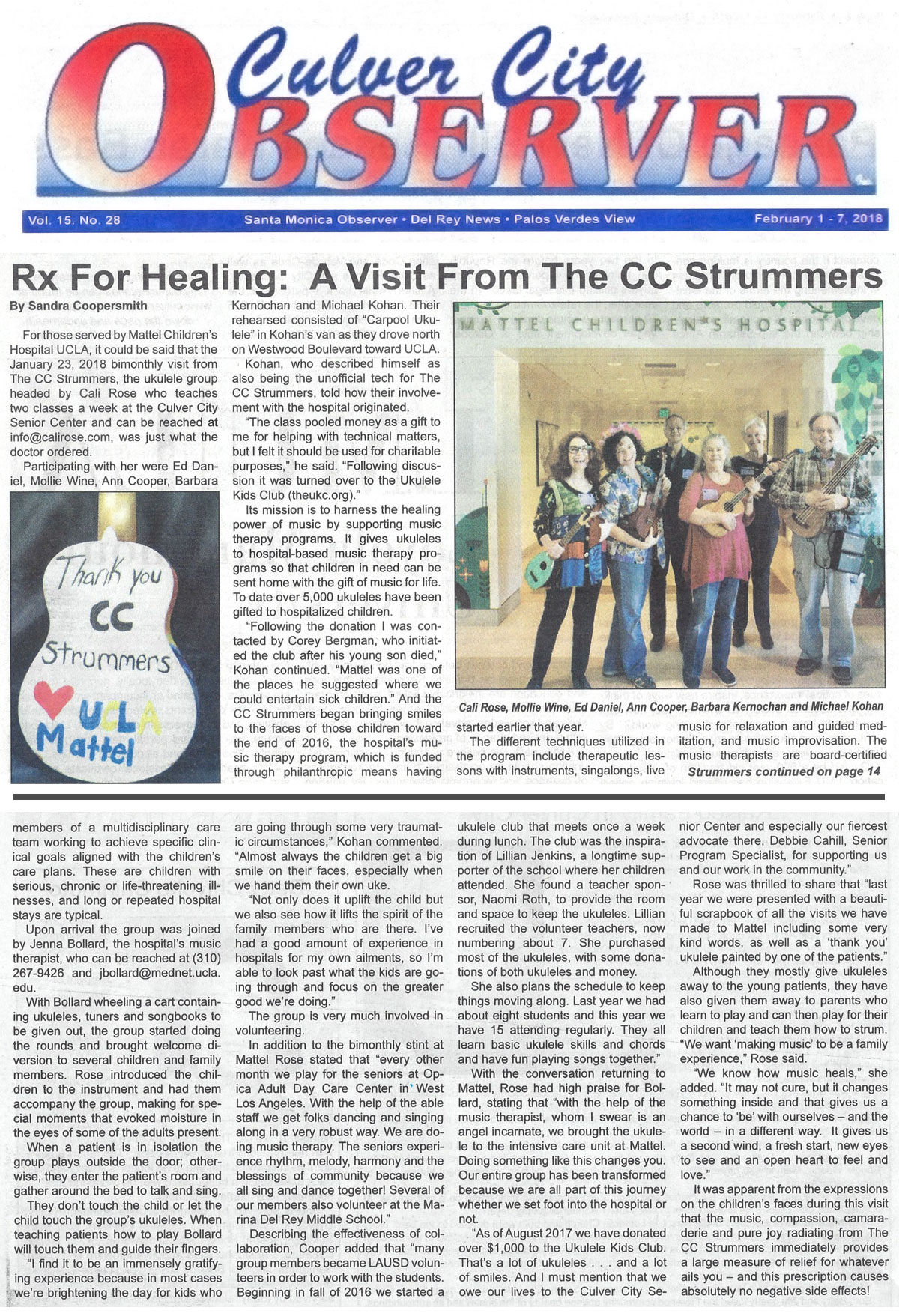 Blog feature: Culver City's Strummers Stepping Out
Culver City Crossroads, February 2017 | Read the article [PDF] | Read the article online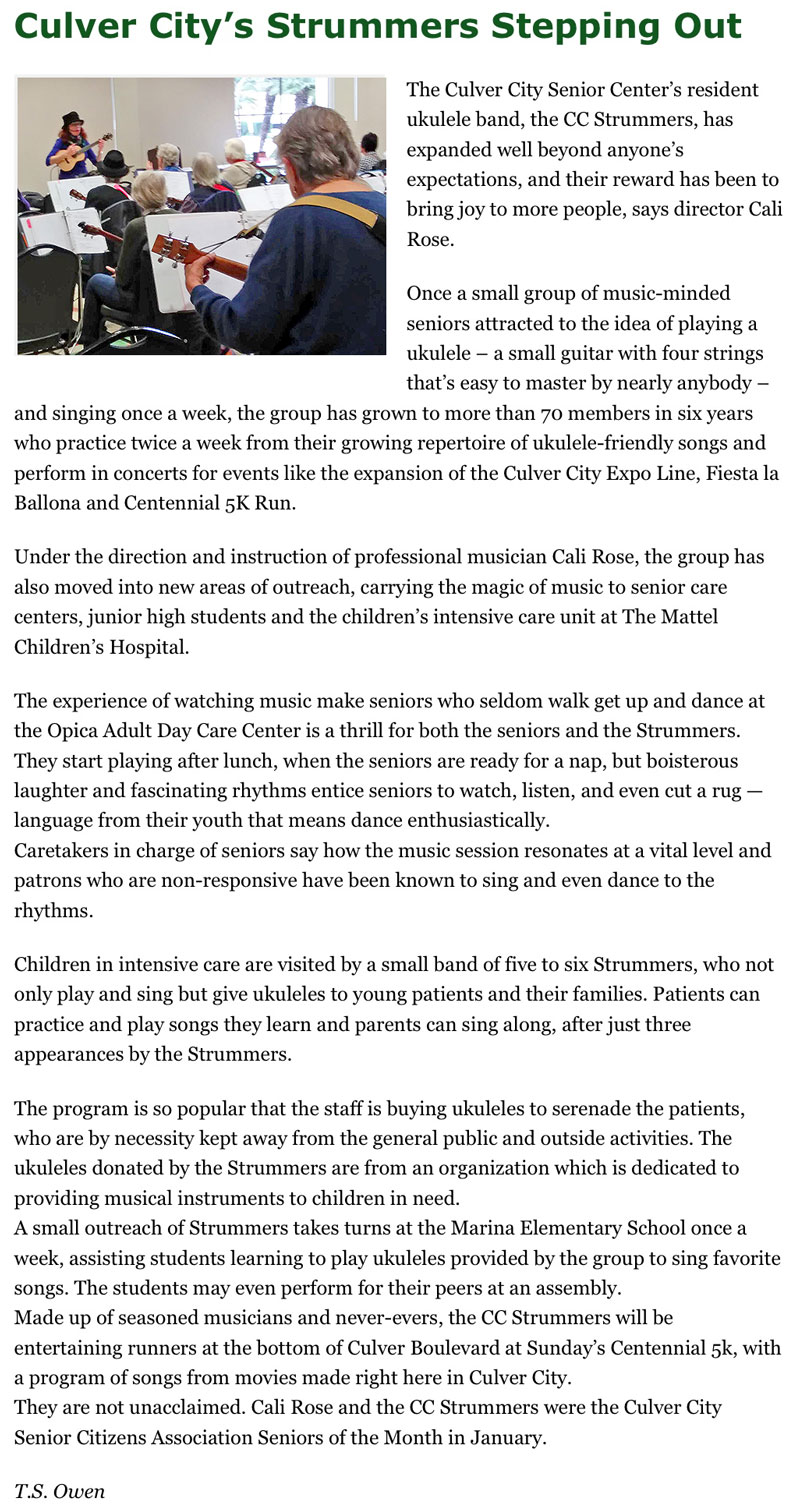 Community Recognition: The Culver City Senior Center honors Cali Rose and The CC Strummers
January 2017 | Read the article [PDF]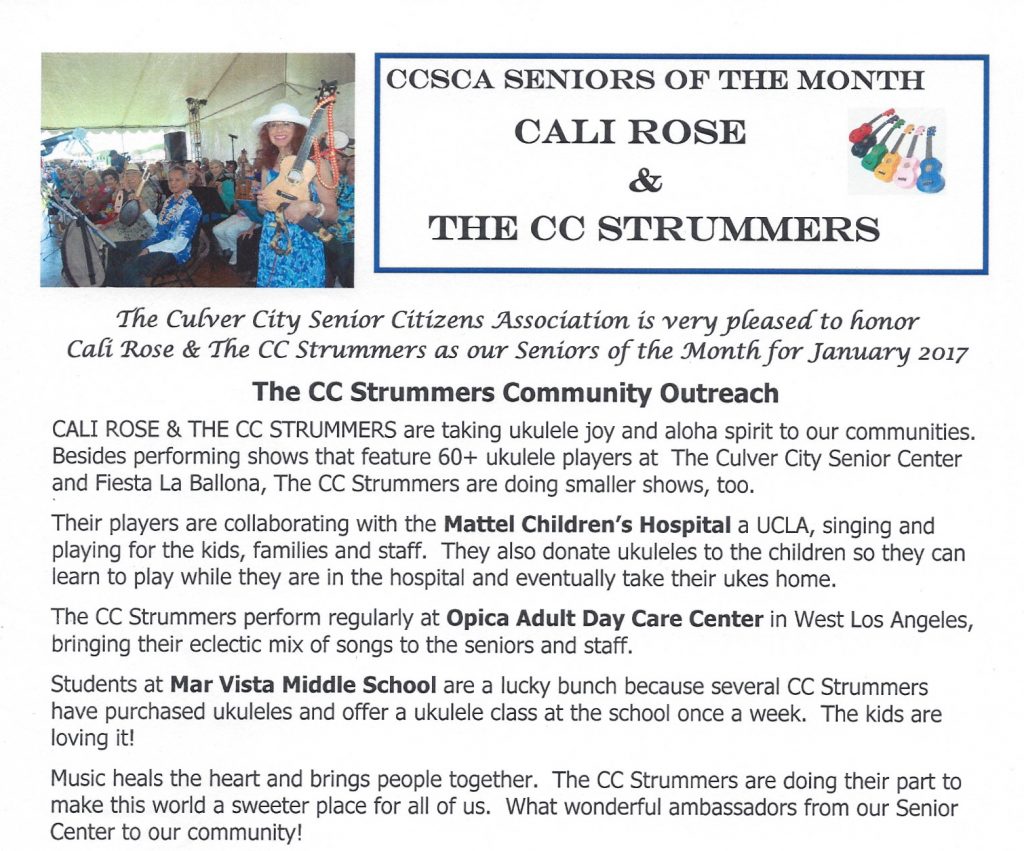 Feature article: Ukulele Magazine
Ukulele Magazine Spring 2016 | Read the article [PDF]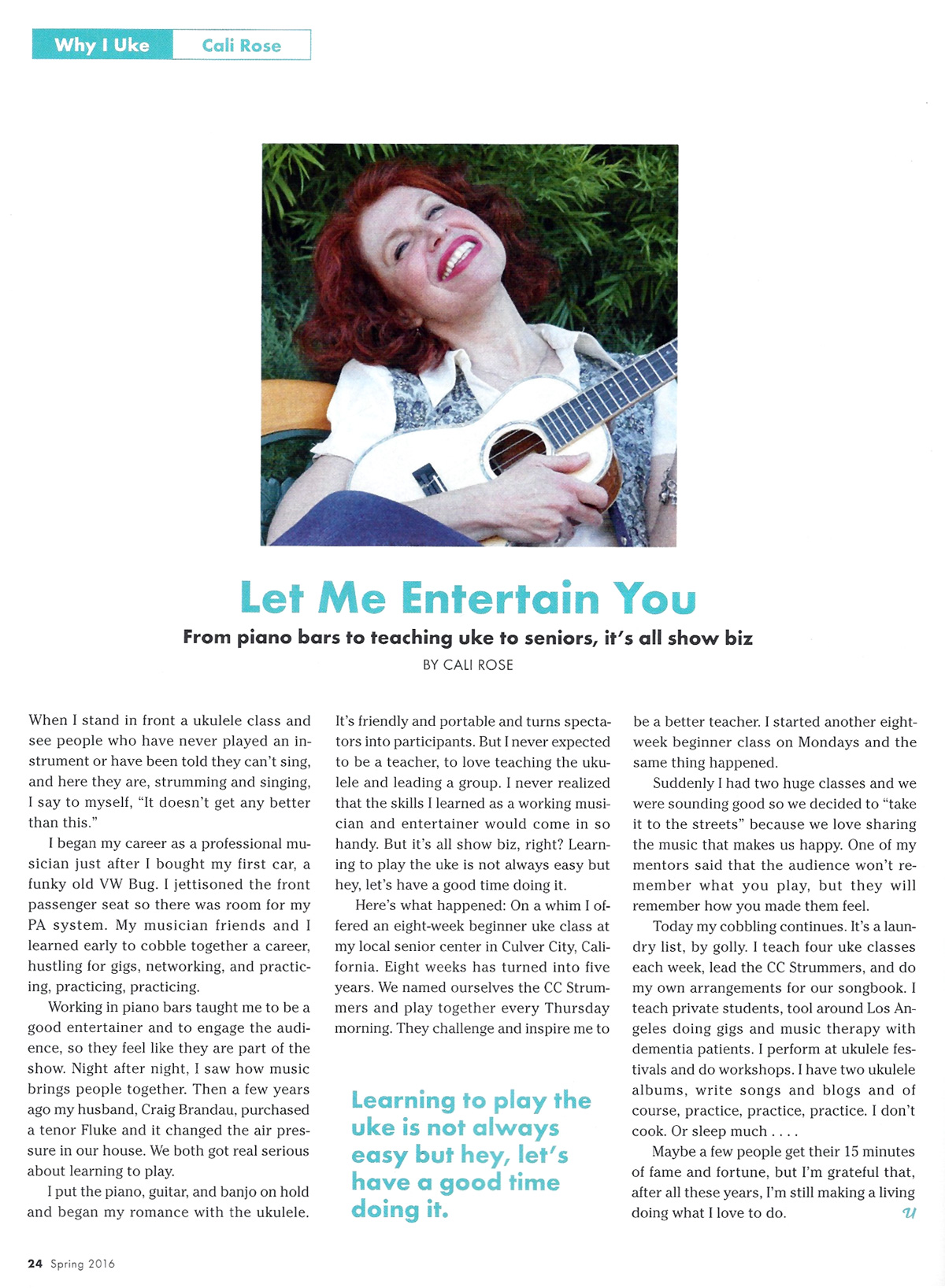 Newspaper article: Antelope Valley Ukulele Fest
Antelope Press Dec 7, 2015 | Read the article [PDF]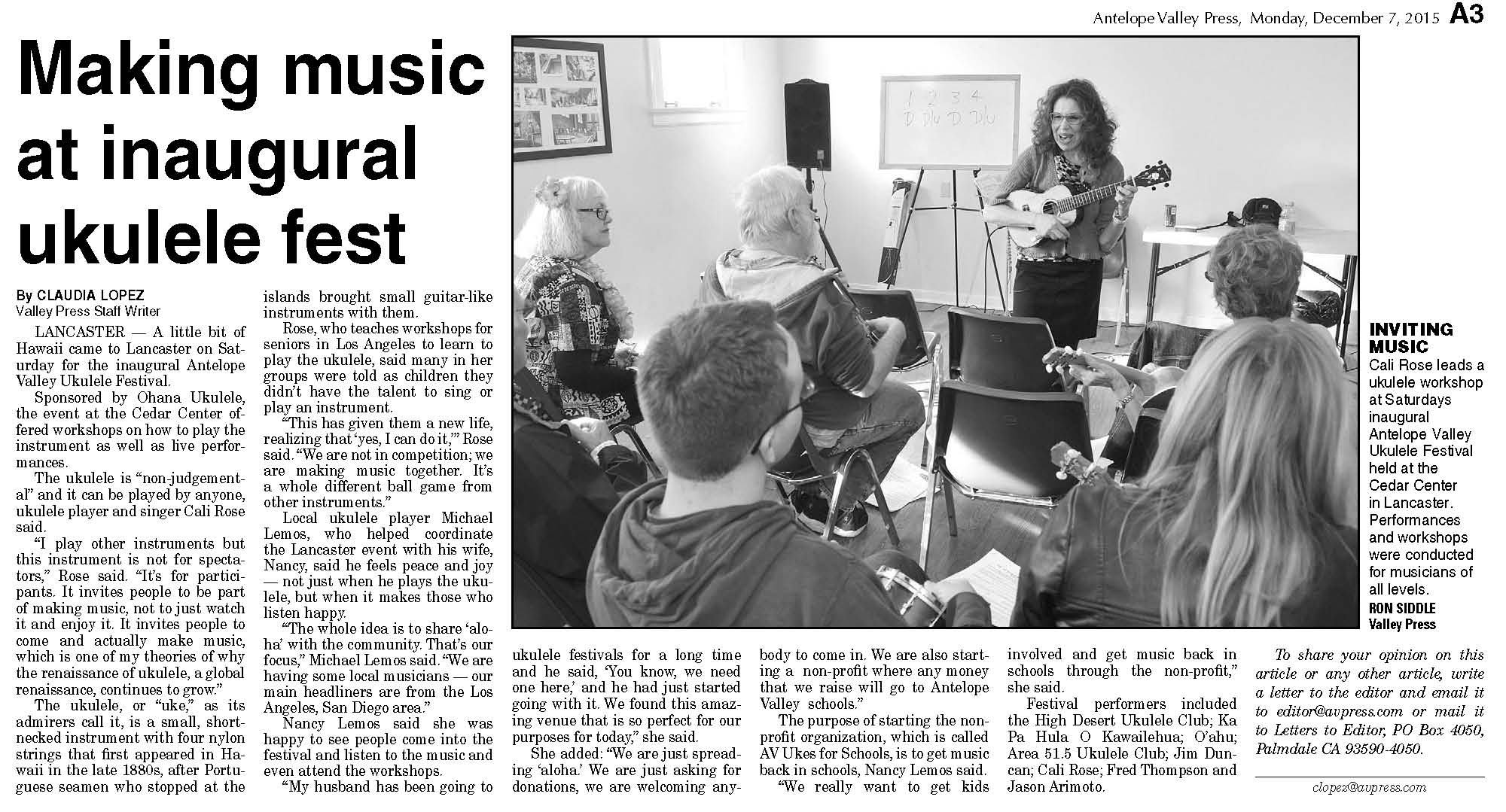 Blog feature: "Ukulele Lady"
Culver City Crossroads September, 2013 | Read full article [PDF file] | View article online