Local and national mentions about my work and The CC Strummers!
---
Big News! I'm in the Movies!
Music Performance Trust Fund, March 2018 | Watch documentary online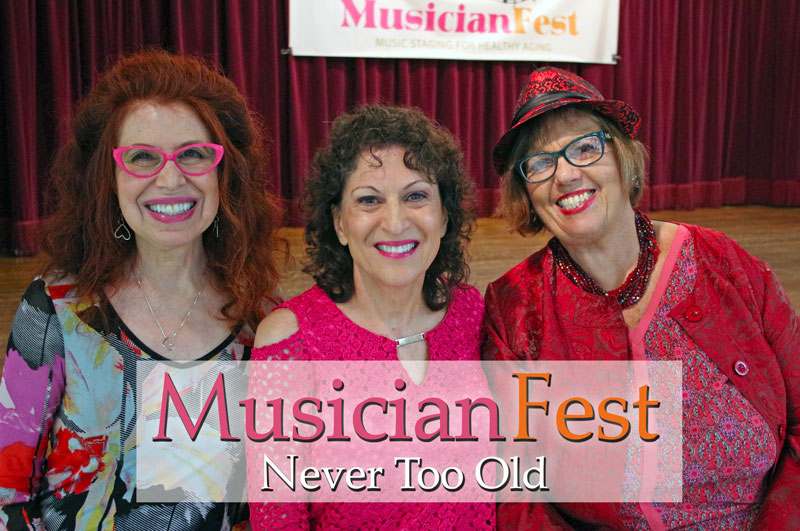 Never Too Old is a new documentary depicting music's power to enrich life for older audiences, and for the musicians themselves. This half-hour film highlights the power of music and explores the paths that led professional musicians (including me!) to perform for older audiences. It shines a light on MusicianFest, an initiative of the Music Performance Trust Fund, to provide free musical performances at senior centers and assisted living facilities in the US and Canada. Watch the half-hour documentary in its entirety on the Music Performance Trust Fund website. I appear around minute 19. Watch the whole documentary—it's inspirational!
---
Rx For Healing: A Visit From The CC Strummers
Culver City Observer, February 2, 2018 | Read the article [PDF] | Read the article online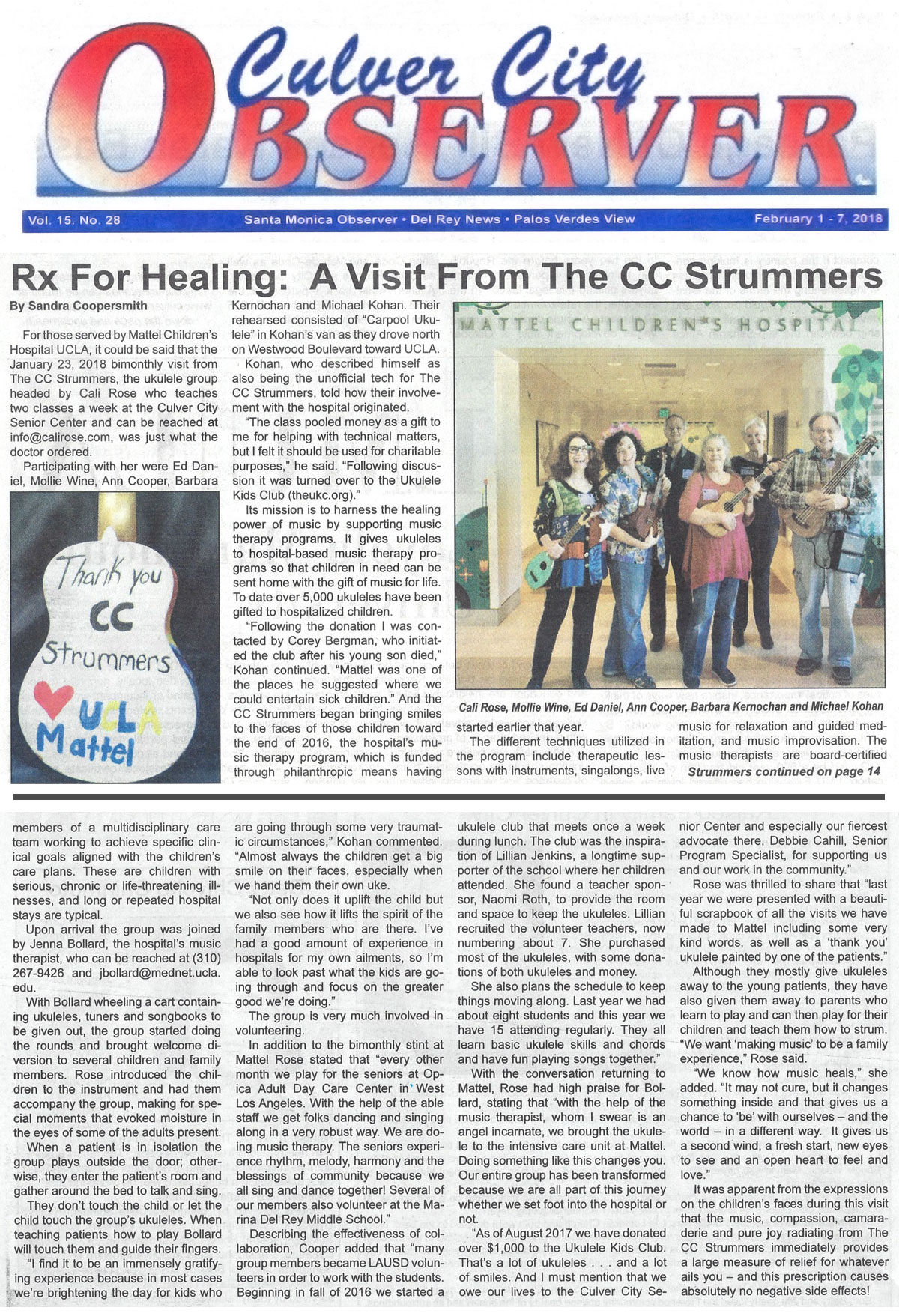 ---
Culver City's Strummers Stepping Out
Culver City Crossroads, February 2017 | Read the article [PDF] | Read the article online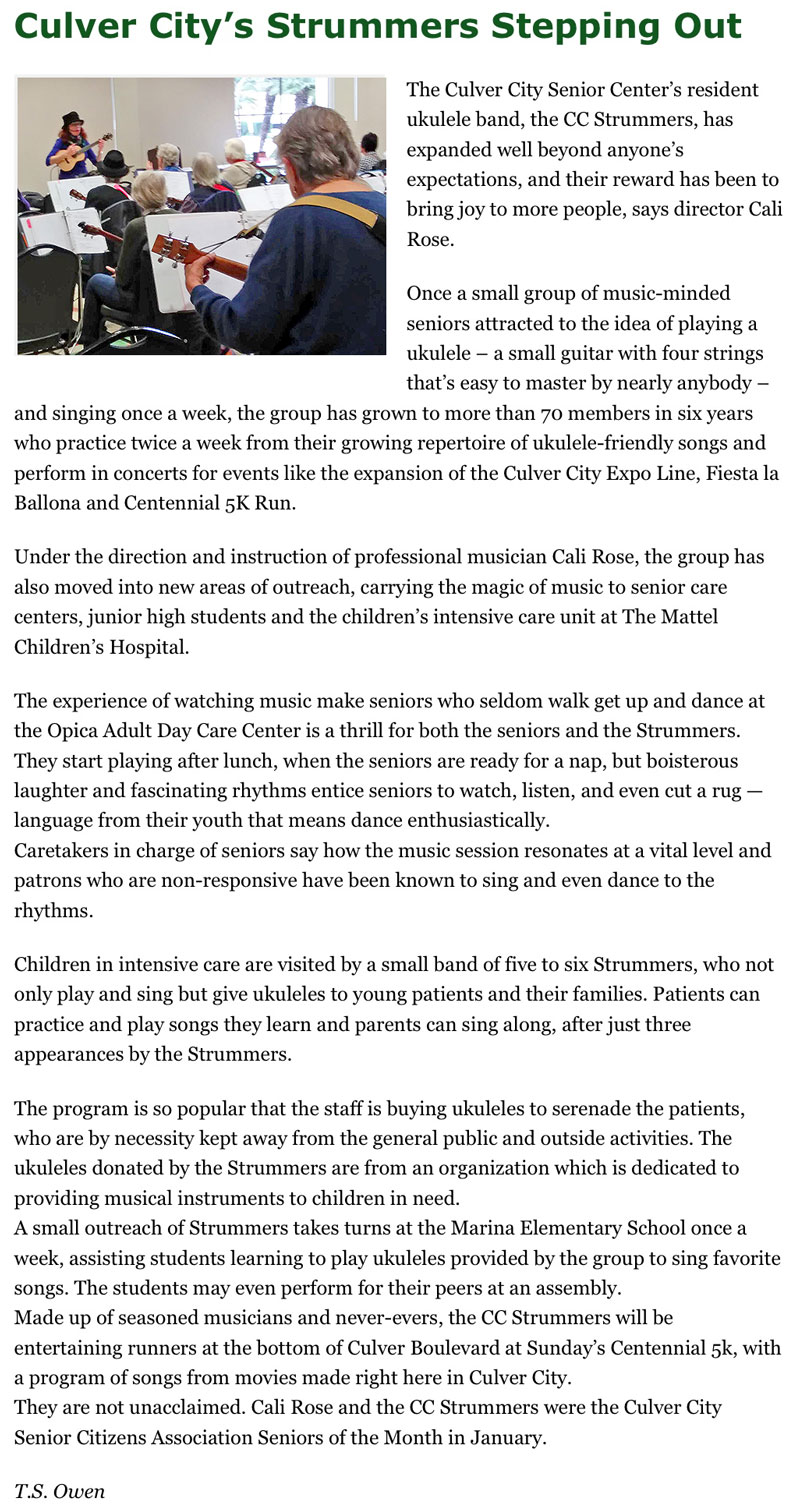 ---
The Culver City Senior Center honors Cali Rose and The CC Strummers
January 2017 | Read the article [PDF]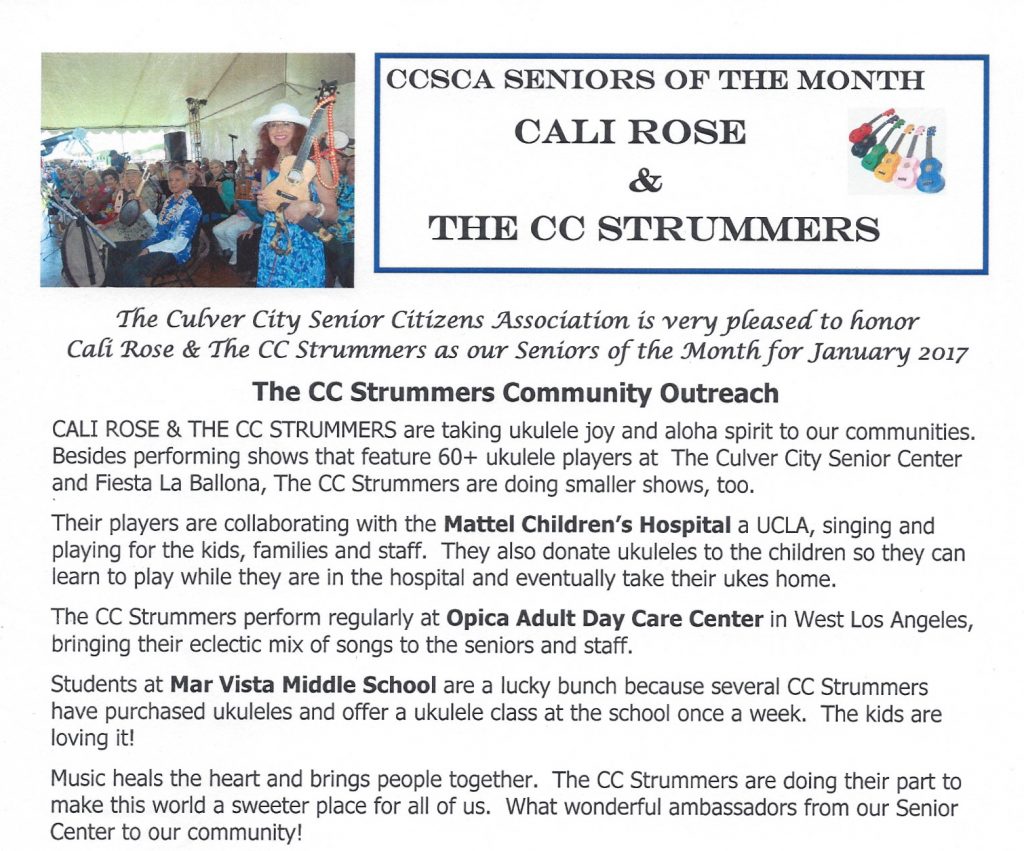 ---
Feature article in Ukulele Magazine
Ukulele Magazine Spring 2016 | Read the article [PDF]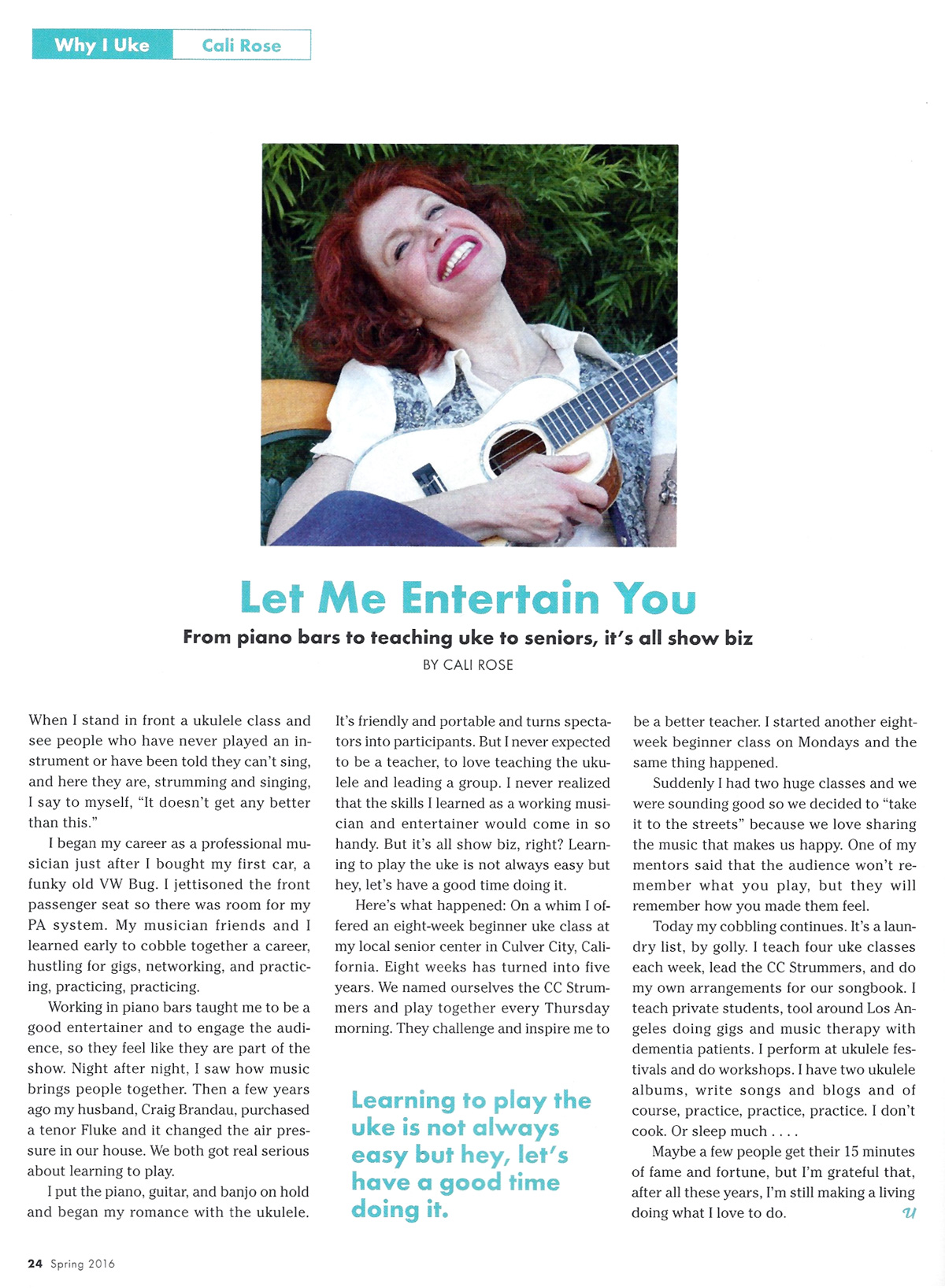 ---
Antelope Valley Ukulele Fest
Antelope Press Dec 7, 2015 | Read the article [PDF]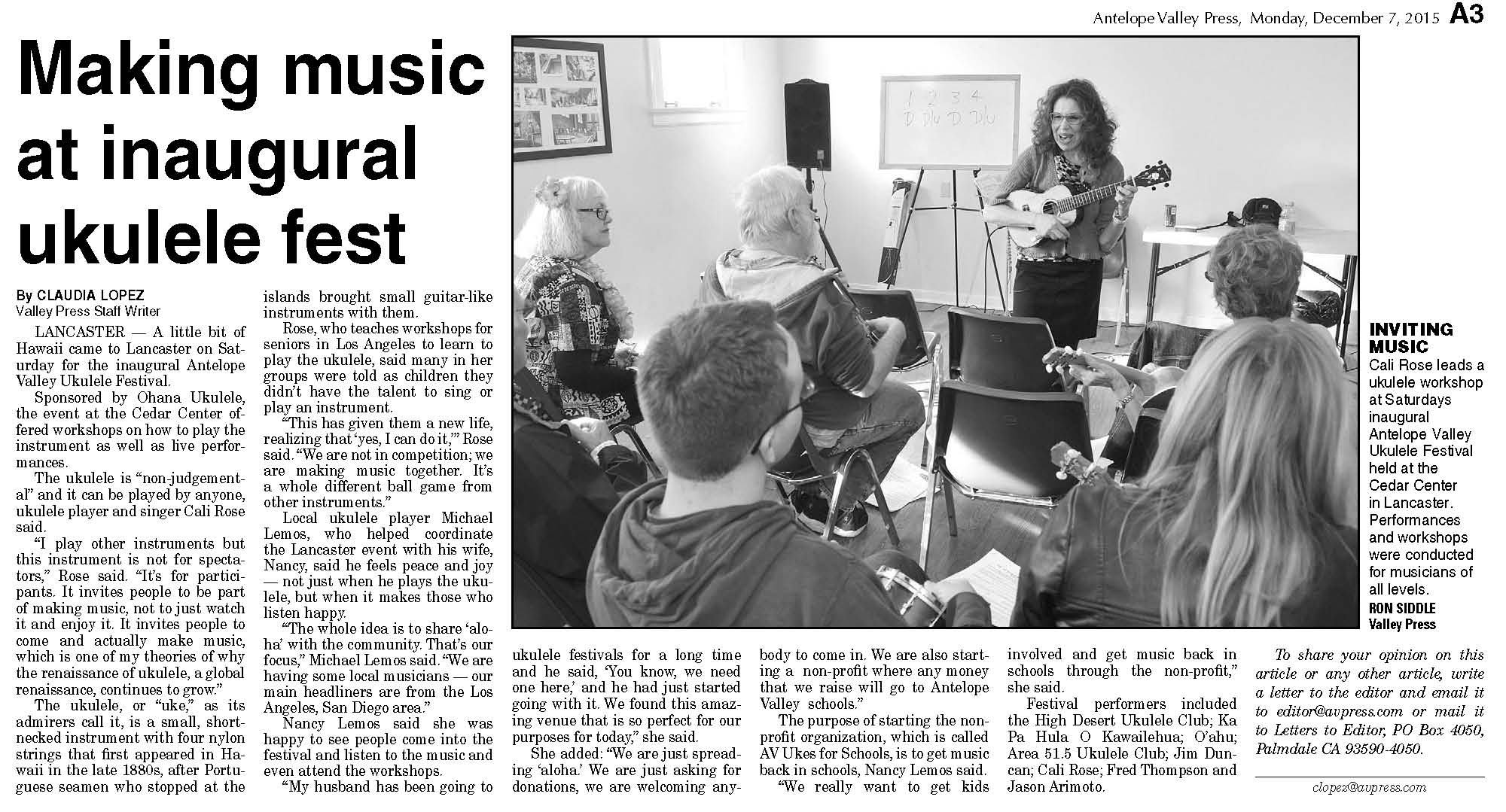 ---
"Ukulele Lady"
Culver City Crossroads September, 2013 | Read full article [PDF file] | View article online