All of Cali's Workshops, Classes and Appearances
This schedule is updated regularly.
Please email info@calirose.com for more information or to book a show.
Don't live in Los Angeles? Let's do a Skype lesson!
---
Cali's Upcoming Workshops
Upcoming CC Strummers Classes
Monday's Beginners class meets 3:30-4:30pm and Thursday's Intermediate/Beginners meets 10-11am in The Veterans Memorial Building, located at 4117 Overland Ave, Culver City. (S.W. corner of Overland and Culver). Parking is free in designated lots. Both Monday and Thursday classes meet in The Iksan/Yanji Room through August 22, 2019.
Upcoming CC Strummers Shows
Fiesta la Ballona, Sunday, August 25, 2019
Culver City Woman's Club, Sep 9, 2019
OPICA, Tues, Sep 17, 2019
Socialites Luau, Sat, Sep 21, 2019
UCLA Mattel Children's Hospital, (Oct 1, 2019)
Rotary Plaza, Wed, Oct 16, 2019
OPICA, Tues, Nov 19, 2019
Holiday Show at The Culver City Senior Center, Tues, December 17, 2019  1-2:00pm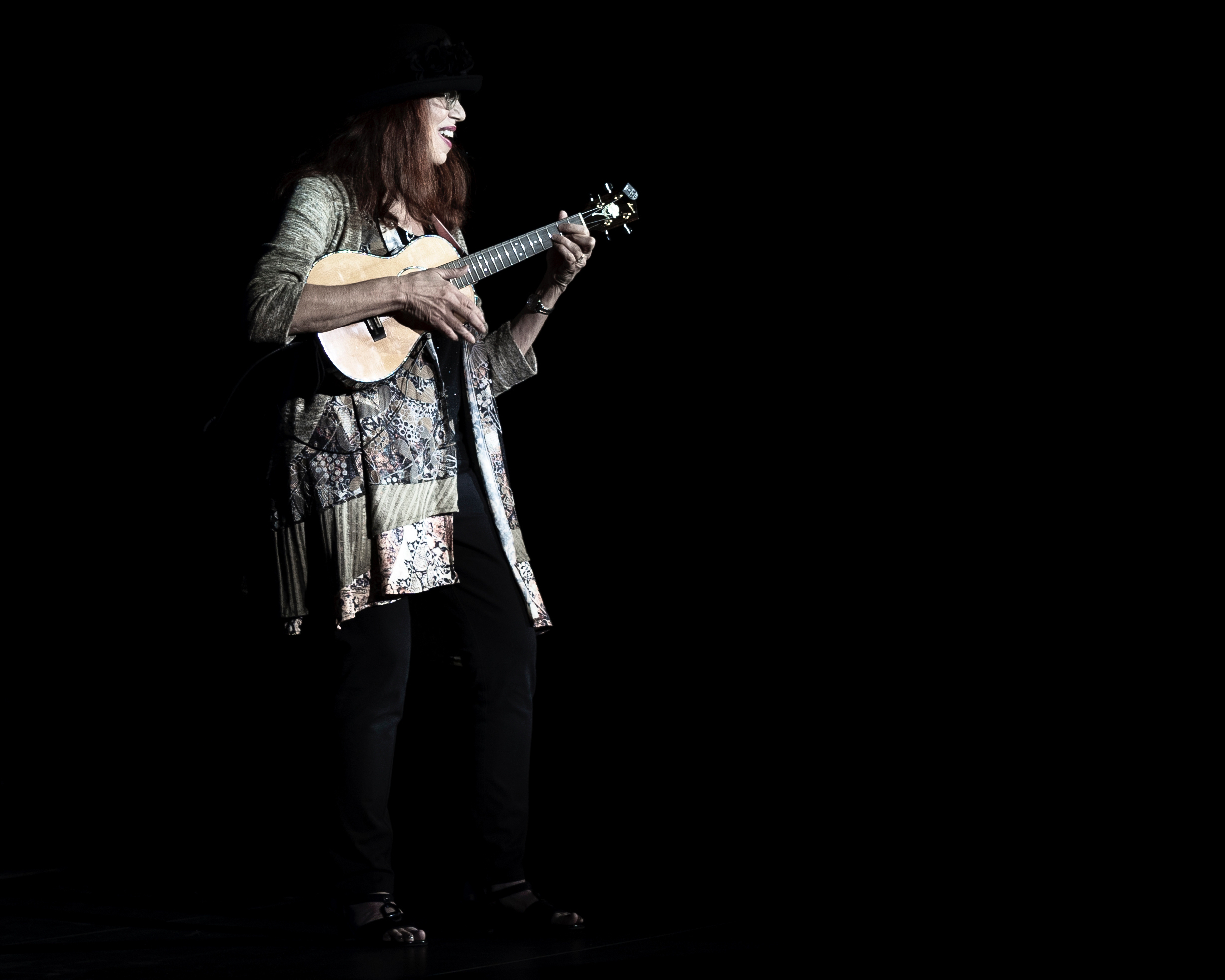 AUGUST 2019
My next 4-week OnGoing Ukulele Workshop & Jam will probably start Aug 17, 2019 from 10:30am to 12:00pm
at Boulevard Music in Culver City, CA.  Enroll by calling (310) 398-2583.   $70.
My 4-week Ukulele Beginners PLUS, Saturdays, 12:30 to 1:30pm, also at Boulevard Music in Culver City, CA., will start Saturday, August 17, 2019  $70.  Dates TBA.
Thur, Aug 1, The CC Strummers (Beginners & Intermediate) at
The Vets Memorial Building Complex in Culver City
Fri, Aug 2, at Fountainview at Gonda Westside in Playa Vista
Sat, Aug 3, OnGoing Ukulele Workshop & Jam #4 at Boulevard Music in Culver City
Mon, Aug 5, at The Canterbury in Palos Verdes
Mon, Aug 5, The CC Strummers (Beginners) at at The Vets Memorial Building Complex in Culver City
Thur, Aug 8, The CC Strummers (Beginners & Intermediate) at
The Vets Memorial Building Complex in Culver City
Fri, Aug 9, at Teaching Ukulele at Fountainview at Gonda Westside in Playa Vista
Fri, Aug 9, at Fountainview at Gonda Westside in Playa Vista
Mon, Aug 12, The CC Strummers (Beginners) at at The Vets Memorial Building Complex in Culver City
Tues, Aug 13, at The Canterbury in Palos Verdes
Wed, Aug 14 at The Long Beach Senior Center Island Party
Thur, Aug 15, The CC Strummers (Beginners & Intermediate) at
The Vets Memorial Building Complex in Culver City
Fri, Aug 16, at Teaching Ukulele at Fountainview at Gonda Westside in Playa Vista
Fri, Aug 16, at Fountainview at Gonda Westside in Playa Vista
Sat, Aug 17, Ukulele Beginners PLUS, Class #1, 12:30 to 1:30pm at Boulevard Music in Culver City
Mon, Aug 19, at The Canterbury in Palos Verdes
Mon, Aug 19, The CC Strummers (Beginners) at at The Vets Memorial Building Complex in Culver City
Wed, Aug 21, Luau with The CC Strummers at Grandview Terrace in Mar Vista
Thur, Aug 22, The CC Strummers (Beginners & Intermediate) at
The Vets Memorial Building Complex in Culver City
Fri, Aug 23, at Teaching Ukulele at Fountainview at Gonda Westside in Playa Vista
Fri, Aug 23, at Fountainview at Gonda Westside in Playa Vista
Sat, Aug 24, Ukulele Beginners PLUS, Class #2, 12:30 to 1:30pm at Boulevard Music in Culver City
Sun, Aug 25, Fiesta La Ballona with The CC Strummers 11:00am in Culver City
Mon, Aug 26, The CC Strummers (Beginners) at at The Vets Memorial Building Complex in Culver City
Tues, Aug 27, Birthday Party at Bixby Towers in Long Beach
Thur, Aug 29, The CC Strummers (Beginners & Intermediate) at
The Vets Memorial Building Complex in Culver City
Fri, Aug 30, at Teaching Ukulele at Fountainview at Gonda Westside in Playa Vista
Fri, Aug 30, at Fountainview at Gonda Westside in Playa Vista
Sat, Aug 31, Ukulele Beginners PLUS, Class #3, 12:30 to 1:30pm at Boulevard Music in Culver City
SEPTEMBER 2019
Mon, Sep 2, The CC Strummers (Beginners) at The Vets Memorial Building Complex in Culver City
Mon, Sep 2, at The Canterbury in Palos Verdes
Thur, Sep 5, The CC Strummers (Beginners & Intermediate) at
The Vets Memorial Building Complex in Culver City
Fri, Sep 6, at Teaching Ukulele at Fountainview at Gonda Westside in Playa Vista
Sat, Sep 7, Ukulele Beginners PLUS, Class #4, 12:30 to 1:30pm at Boulevard Music in Culver City
Sun, Sep 8, Birthday Party at The Sanctuary in Torrance
Mon, Sep 9, with The CC Strummers at The Culver City Woman's Club
Mon, Sep 9, The CC Strummers (Beginners) at The Vets Memorial Building Complex in Culver City
Tues, Sep 10, at The Canterbury in Palos Verdes
Thur, Sep 12, The CC Strummers (Beginners & Intermediate) at
The Vets Memorial Building Complex in Culver City
Fri, Sep 13, at Teaching Ukulele at Fountainview at Gonda Westside in Playa Vista
Mon, Sep 16, at The Canterbury in Palos Verdes
Mon, Sep 16, The CC Strummers (Beginners) at The Vets Memorial Building Complex in Culver City
Tues, Sep 17 with The CC Strummers at OPICA Adult Day Care Center in West Los Angeles
Thur, Sep 19, The CC Strummers (Beginners & Intermediate) at
The Vets Memorial Building Complex in Culver City
Sat, Sep 22, Socialites Luau with The CC Strummers
Mon, Sep 23, The CC Strummers (Beginners) at The Vets Memorial Building Complex in Culver City
Tues, Sep 24, Birthday Party at Bixby Towers in Long Beach
Thur, Sep 26, The CC Strummers (Beginners & Intermediate) at
The Vets Memorial Building Complex in Culver City
Mon, Sep 30, The CC Strummers (Beginners) at The Vets Memorial Building Complex in Culver City
OCTOBER 2019
Tues, Oct 1, with The CC Strummers at UCLA Mattel Children's Hospital
Thur, Oct 3, The CC Strummers (Beginners & Intermediate) at
The Vets Memorial Building Complex in Culver City
Fri, Oct 4, Birthday Party at The Sanctuary in Torrance
Mon, Oct 7, at The Canterbury in Palos Verdes
Mon, Oct 7, The CC Strummers (Beginners) at The Vets Memorial Building Complex in Culver City
Tues, Oct 8, at The Canterbury in Palos Verdes
Thur, Oct 10, The CC Strummers (Beginners & Intermediate) at
The Vets Memorial Building Complex in Culver City
Mon, Oct 14, The CC Strummers (Beginners) at The Vets Memorial Building Complex in Culver City
Thur, Oct 17, The CC Strummers (Beginners & Intermediate) at
The Vets Memorial Building Complex in Culver City
Mon, Oct 21, at The Canterbury in Palos Verdes
Mon, Oct 21, The CC Strummers (Beginners) at The Vets Memorial Building Complex in Culver City
Tues, Oct 22, Birthday Party at Bixby Towers in Long Beach
Thur, Oct 24, The CC Strummers (Beginners & Intermediate) at
The Vets Memorial Building Complex in Culver City
Mon, Oct 28, The CC Strummers (Beginners) at The Vets Memorial Building Complex in Culver City
Thur, Oct 31, The CC Strummers (Beginners & Intermediate) at
The Vets Memorial Building Complex in Culver City
NOVEMBER 2019
Mon, Nov 4, The CC Strummers (Beginners) at The Vets Memorial Building Complex in Culver City
Thur, Nov 7, The CC Strummers (Beginners & Intermediate) at
The Vets Memorial Building Complex in Culver City
Mon, Nov 4, at The Canterbury in Palos Verdes
Mon, Nov 11, The CC Strummers (Beginners) at The Vets Memorial Building Complex in Culver City
Tues, Nov 12, at The Canterbury in Palos Verdes
Thur, Nov 15, The CC Strummers (Beginners & Intermediate) at
The Vets Memorial Building Complex in Culver City
Mon, Nov 18, at The Canterbury in Palos Verdes
Mon, Nov 18, The CC Strummers (Beginners) at The Vets Memorial Building Complex in Culver City
Tues, Nov 19 with The CC Strummers at OPICA Adult Day Care Center in West Los Angeles
Thur, Nov 21, The CC Strummers (Beginners & Intermediate) at
The Vets Memorial Building Complex in Culver City
Fri, Nov 22 at Grandview Terrace in Mar Vista
Mon, Nov 25, The CC Strummers (Beginners) at The Vets Memorial Building Complex in Culver City
Tues, Nov 26, Birthday Party at Bixby Towers in Long Beach
DECEMBER 2019
Mon, Dec 2, at The Canterbury in Palos Verdes
Mon, Dec 2, The CC Strummers (Beginners) at The Vets Memorial Building Complex in Culver City
Thur, Dec 5, The CC Strummers (Beginners & Intermediate) at
The Vets Memorial Building Complex in Culver City
Sat, Dec 7, Private Holiday Party
Mon, Dec 9, Birthday Party at The Sanctuary in Torrance
Mon, Dec 9, The CC Strummers (Beginners) at The Vets Memorial Building Complex in Culver City
Tues, Dec 10, at The Canterbury in Palos Verdes
Thur, Dec 12, The CC Strummers (Beginners & Intermediate) at
The Vets Memorial Building Complex in Culver City
Mon, Dec 16, at The Canterbury in Palos Verdes
Mon, Dec 16, The CC Strummers (Beginners) at The Vets Memorial Building Complex in Culver City
Tues, Dec 17, The CC Strummers Holiday Party at The Culver City Senior Center.
1:00-2:00pm  Free and open to the public
Thur, Dec 19, The CC Strummers (Beginners & Intermediate) at
The Vets Memorial Building Complex in Culver City
Mon, Dec 23, The CC Strummers (Beginners) at The Vets Memorial Building Complex in Culver City
Thur, Dec 26, The CC Strummers (Beginners & Intermediate) at
The Vets Memorial Building Complex in Culver City
Fri, Dec 27, Birthday Party at Bixby Towers in Long Beach
Mon, Dec 30, The CC Strummers (Beginners) at The Vets Memorial Building Complex in Culver City
Tue, Dec 31, New Years Party at Little Company of Mary, Subacute Rehab Center