Welcome to my website and blog!
Zoom classes & lessons!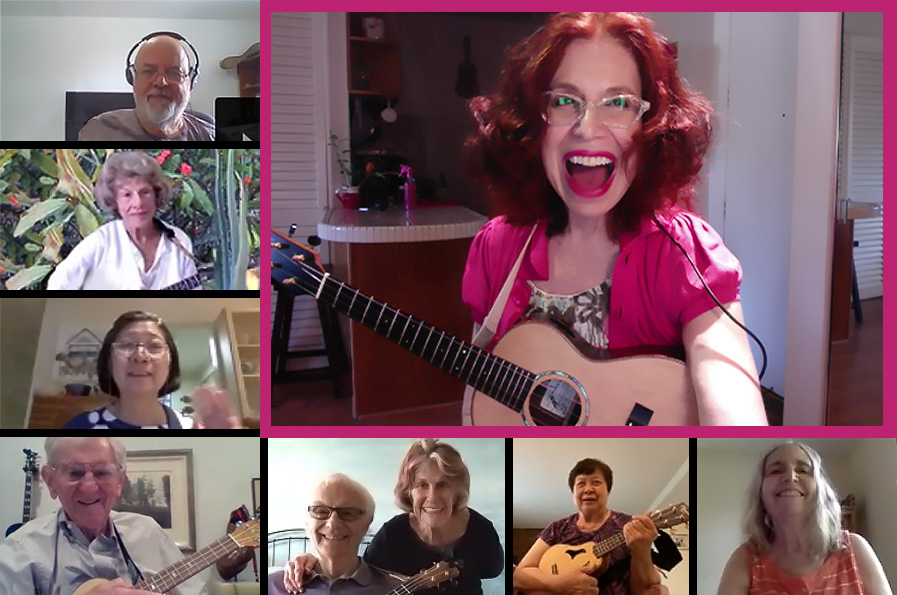 Learn ukulele skills and techniques and have fun!
Zoom classes for beginners and intermediates—open to the public!
2 new video tutorials!!!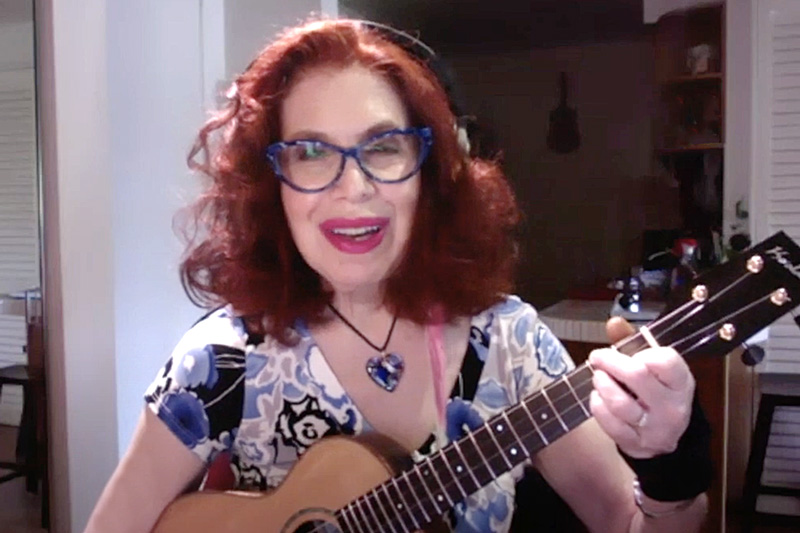 Chord transitions and embellishments
Cali helps you add some new skills to your ukulele playing.
Cali Rose… in the Movies!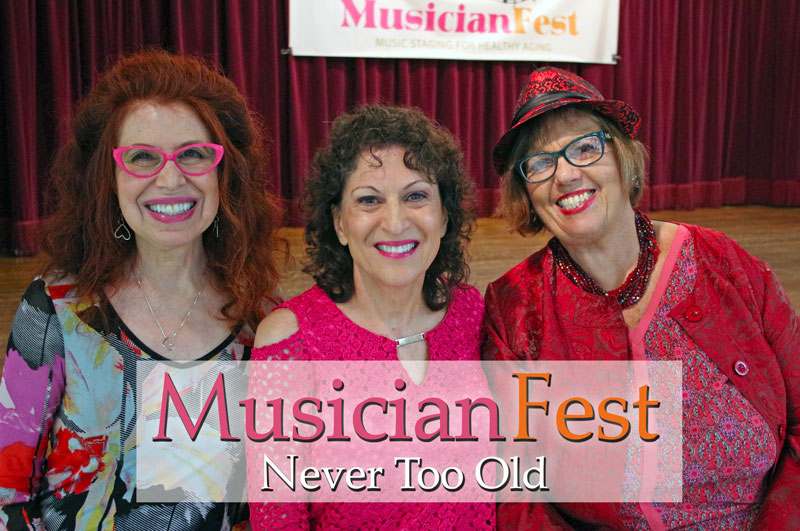 Never Too Old
Never Too Old is an inspirational new documentary about the power of music to enrich life for older audiences and it explores the paths that led professional musicians (including me!) to perform for these audiences. And love it!!!

I can't tell you how much I enjoy your classes and really look forward to them each week.  With sincere thanks.

Your classes are so much fun and informative.  I so look forward to every class and really missed them when I didn't have my iPad.

THANK YOU  Cali! For your irresistible enthusiasm, skills, caring and sharing the music with us.  You mix things up and make us laugh and really listen to people, Cali, all of which makes you a very rare, special, wonderous teacher students love to follow. Thanks for all you…

Thanks, Cali, for your expertise and humor.

Cali, your workshops are the highlight of my week. Thank you!

Thank you so much, Cali. Your classes are so enjoyable and it is a pleasure to be in your presence . I really look forward to your class.

There is no doubt, if we lived in Southern California, I would be attending your classes, once the virus is gone.  The issue of the "D7" chord, all of a sudden I understood the reason for the variations of chords.  Your explanations of the music is very easy…

I want to say "Thank You" for your "zoom" classes.  Your instruction is perfect..  Even though the Monday class is supposed to be for the "beginner", it contains information that everyone can use.

Thanks for your commitment to excellence!

I am so enjoying your lessons and especially your SPARKLE! Thank you so much.

Thanks, Cali, for all you do to keep us happy, playing our ukes, during the pandemic.

Thanks, Cali for your dedicated service and for holding down the fort, during these especially challenging times. The drum machine is a great touch!

Thank you for another fun week. I look forward to learning something new from each class and am never disappointed.

Look forward to your class.  I appreciate your patience and kindness and the participants.

 We just wanted to let you know how very much we are enjoying your classes… you are helping to keep our spirits up as well as improve our ukulele skills.  Thank you once again.

 Your class brings light into this period of despair.

This is the first time I'm actually learning how to play the ukulele properly!  It's been quite challenging but fun!   You've already answered some of my questions that I had about fingering.   Your explanations about fingering are helpful and I like your flexibility about allowing us to find…

Always a pleasure to play with the CC Strummers!! Thank you for all you do!

Thanks for your ongoing fabulousnous and loving leadership in our uke community. A community that continues to grow at your helm.

Thank you Cali for all your terrific teaching and your beautiful heart. I can't wait to be in person again. I have to say you are doing a great job with zoom.

I really love both Monday and Thursday classes and hope you continue your Zoom classes even when our quarantine time is lifted.

Just want to let you know you are an inspirational ukulele teacher!  I love your teaching ways.  They are so entertaining and enjoyable.  I am learning much and feel the improvement in my playing thanks to you.

Love your Zoom classes with The CC Strummers.  Thanks for all your good teaching and emphasis on rhythm.  I wish to stay on Zoom—even when life returns to some "new" normal.

You are a treasure and have motivated me to actually practice between sessions.  I love the way your song sheets are annotated.  So much information all on one page.  I love it.

Thank you Cali, for keeping us going with your wonderful teaching and positive energy.  Keep smiling!

Cali, I really appreciate your lessons and keeping me playing my uke.

Great song selection and great class.

Thank YOU for teaching. I am so enjoying your classes. I consider your Zoom classes one of the few silver linings of this crazy pandemic. Cheers.

Thanks for keeping up the spirits of so many people!!

Great class. I love your fingering tips‼️
Cali Rose and The CC Strummers perform at the 2018 Los Angeles Uke Festival.
My latest blog posts
I'm squirming slightly in the wobbly patient chair as my doctor peruses my electronic chart on her computer. There's a lot to scroll through and, of all things, she lands on this: "You are due for your tetanus shot. It's been ten years." My doctor is brilliant, beautiful and... Read More
Have you seen the toilet paper jokes on Facebook? How about the ones with hoarders and emotional support dogs? What feels like a hundred lifetimes ago I worked the 11pm to 7am graveyard shift at a local emergency room as the "admitting clerk." Like it or not, I was... Read More