Get the sheet music for "Brand New Day."
A feel good, sing along, clap along song for ukulele!
Welcome to my website and blog!
Zoom classes & lessons!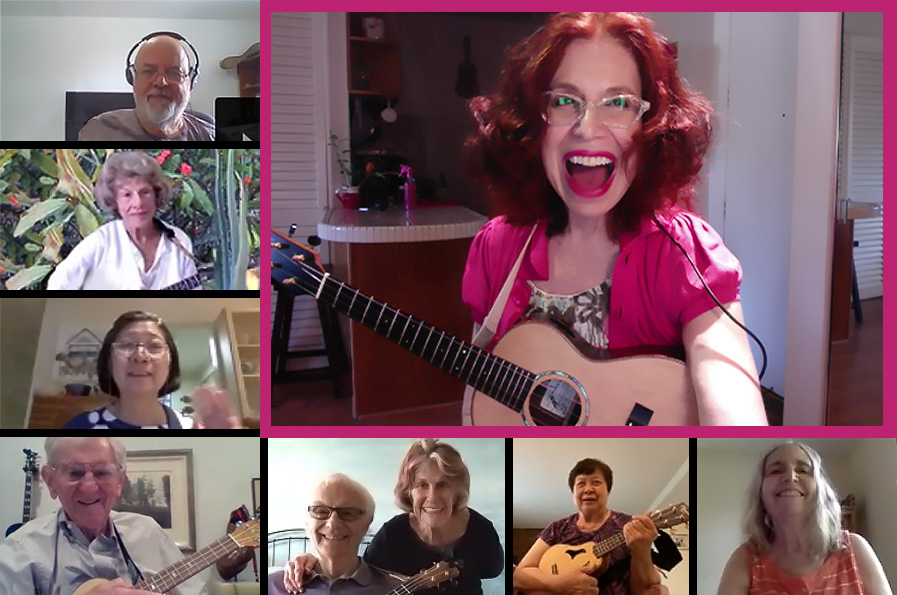 Learn ukulele skills and techniques and have fun!
Donation-based Zoom classes for beginners and intermediates—open to the public!

Ukulele video tutorials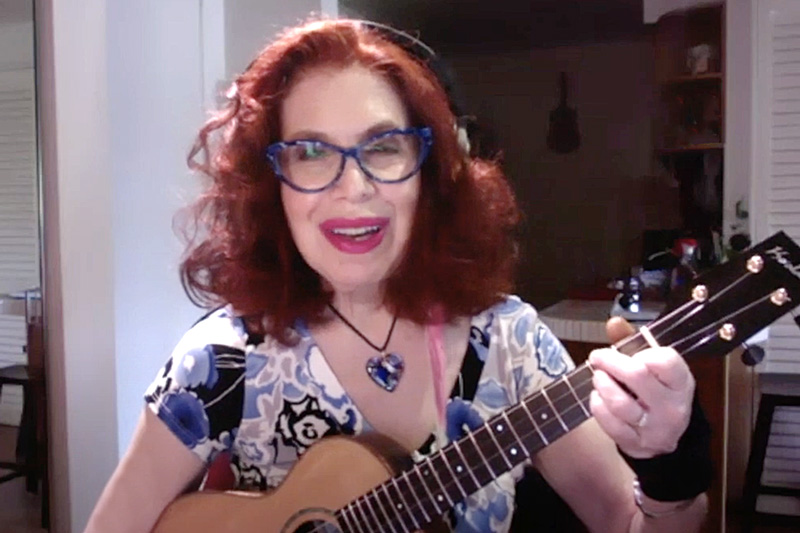 Chord transitions and embellishments
Cali helps you add some new skills to your ukulele playing.
Cali Rose… in the Movies!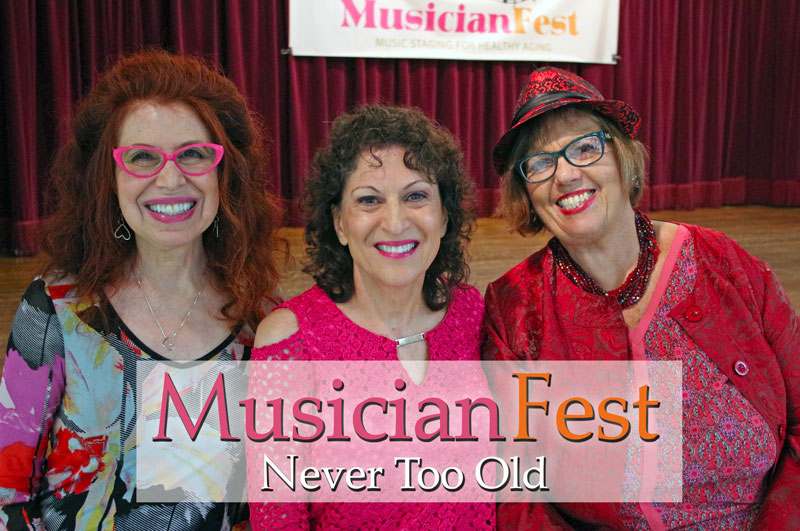 Never Too Old
An inspirational documentary about the power of music to enrich life for older audiences and it explores the paths of professional musicians (including me!) who perform for these audiences and love it!!!

Cali, thank you for all your hard work in creating the music sheet for Aloha 'Oe. I've been working on it, watching the YouTube videos and appreciate the creative challenge you had to get it into a playable format for us seniors. Beautiful song and arrangement. Thank you.

Today I became a CC strummer!! Cali is a fabulous teacher. Glad I was on mute. I wasn't keeping up but I learned so much in one class!  She's amazing. I was very quiet. I sat in the hypothetical back row being a newbie!! I've got some practicing…

I really enjoy the Monday and Thursday classes.  Several of your arrangements have become my favorites, especially La Bamba, the first song I have memorized in years. Thank you for offering these wonderful classes.  They truly are a bright spot in this terrible time.

I can't grasp most of those fancy up the neck chords but now I know they exist. Thanks Cali.

I really enjoyed the Thursday class – your energy and spirit really add to the joy of the class…I so appreciate you and your work.  Thanks for helping all of us!!

Today was the best class ever, Cali! I learned so much and you were so clear on your instructions, I even had time to scribble them down.

I wanted to thank you and let you know how much I'm enjoying these zoom meetups. Your song selections and arrangements are wonderful, and they strike just the right balance of fun and challenging — I always learn something new. During quarantine, it has been so nice to…

We wanted to thank you for your Zoom meetings. Bill and I are enjoying them very much. (Being a bass player he loves that you put in the beats since he's not familiar with many songs.)  All you do takes a lot of time and we appreciate it….

I am happy to be back with you again!  And after more than two years, my fingers still remember and were not sore.  I am grateful and appreciate your zoom classes.  You are effective and always a fantastic teacher!  I especially like the close ups of your strumming…

Thanks for one of the few "bright spots" I look forward to every week!!  Plus, I'm saving gas, wear and tear on my car and getting more sleep.

I also have to compliment you on how you chunk songs together using a common key for the theme for each session and your seamless spiraling upward of strum and fret fingering techniques at each session.

Thank you for all that you do for us, Cali.  You've motivated me to actually practice and try to get rid of my sloppy fret habits

Just want to congratulate you on your program today. It went really well. I loved being present for it. Joyful. You alternated between the individual singers and the group songs so fluidly.  And it all was within the hour. Flawless.

Thank you once again, Cali, for sharing your special magic and the magic of the ukulele!

Thank you for all you do to keep us happy at this time.

And I love your wonderful classes that I join every Thursday!  A real highlight of my week, whether I'm in Cambridge, Cape Cod, or more recently NYC.

Your song "Something Wonderful Happened Today" was SO GOOD. Seriously, I was stunned at how terrific you are on ukulele. After I watched and listened to you, I told my wife that you're an amazing ukulele musician. Thank you so much for sharing that with us. Cheers.
—B., Ukulele Kids Club Academy Workshop

I can't tell you how much I enjoy your classes and really look forward to them each week.  With sincere thanks.

Your classes are so much fun and informative.  I so look forward to every class and really missed them when I didn't have my iPad.

THANK YOU  Cali! For your irresistible enthusiasm, skills, caring and sharing the music with us.  You mix things up and make us laugh and really listen to people, Cali, all of which makes you a very rare, special, wonderous teacher students love to follow. Thanks for all you…

Thanks, Cali, for your expertise and humor.

Cali, your workshops are the highlight of my week. Thank you!

Thank you so much, Cali. Your classes are so enjoyable and it is a pleasure to be in your presence . I really look forward to your class.

There is no doubt, if we lived in Southern California, I would be attending your classes, once the virus is gone.  The issue of the "D7" chord, all of a sudden I understood the reason for the variations of chords.  Your explanations of the music is very easy…

I want to say "Thank You" for your "zoom" classes.  Your instruction is perfect..  Even though the Monday class is supposed to be for the "beginner", it contains information that everyone can use.

Thanks for your commitment to excellence!

I am so enjoying your lessons and especially your SPARKLE! Thank you so much.

Thanks, Cali, for all you do to keep us happy, playing our ukes, during the pandemic.

Thanks, Cali for your dedicated service and for holding down the fort, during these especially challenging times. The drum machine is a great touch!

Thank you for another fun week. I look forward to learning something new from each class and am never disappointed.
Cali's version of Chopsticks.
Cali sings her own song "Smile, Smile, Smile."
Cali Rose plays "The Way You Look Tonight" on piano.