Welcome to my website and blog!
Ukulele tutorial: "Better Times Will Come"
Janis Ian has generously shared her glorious and uplifting song with musicians everywhere, to learn, record, and share. Read more and get the chart.
Cali's Ukulele Kids Club Academy Workshop
Learn to play and sing Cali's tune "OO-KOO-LAY-LAY" — with all kinds of ways to fancy things up!! Get the sheet music here. The UKC is an international organization that helps children overcome the stress of serious health conditions by playing the ukulele. Check out their website and their YouTube page for more academy workshops.
The CC Strummers… in the news!
A great video story by Kristopher Gee about Cali Rose and The CC Strummers – read it here!
Cali Rose featured in OokTown's Ukulele Podcast
Coming to you straight outta Culver City, Cali Rose comes to talk to us about the beginnings of The CC Strummers, affirms the power of the ukulele in music therapy, and takes us through her journey from studying nursing to full-time musician. Hosts: Stuart Yoshida, Doug Brown. Watch on YouTube or Listen on iTunes.

During this terrible year you and the ukulele have been my sunshine! Keep shining spreading joy and laughter. 

I want to say "Thank You" for your "zoom" classes.  Your instruction is perfect..  Even though the Monday class is supposed to be for the "beginner", it contains information that everyone can use.

"Just wanted to let you know that I am thoroughly enjoying your music. You have a new fan here in Connecticut… Here's to smiles and sunshine."

Love love love your blogging! You give me useful tips. My continuing education goes on.

"Your new CD is awesome! I've been listening to it all evening!"

Your song "Something Wonderful Happened Today" was SO GOOD. Seriously, I was stunned at how terrific you are on ukulele. After I watched and listened to you, I told my wife that you're an amazing ukulele musician. Thank you so much for sharing that with us. Cheers.
—B., Ukulele Kids Club Academy Workshop

It was a great class with lots of helpful tips on strumming and fingering and I have to tell you I appreciate the care you take in preparing the music sheets with all the information we need to play and sing as easily as possible.  I really am…

THANK YOU  Cali! For your irresistible enthusiasm, skills, caring and sharing the music with us.  You mix things up and make us laugh and really listen to people, Cali, all of which makes you a very rare, special, wonderous teacher students love to follow. Thanks for all you…

You have opened up a wonderful new world to me. I enjoy every minute I spend in class and with you.

"Congratulations on your success. You are putting smiles on people's faces far and wide. What pleasure–and humor. I tell you, my tush is happier for having listened."

Thank you very much for making the trek to our oasis group yesterday…. i was very enthusiastic about you both being there and playing for us all…. so talented… and inspirational you both are with your own unique individual styles… and i loved that you remembered me from your…

"When describing Cali Rose, the words "wacky" and "zany" come to mind…unexpectedly good music backing up the jokes…"
Dear Cali Class today was an epic event. Thank you for your inspiration always. There was so much love and heart in the zoom room. You look great and I am so grateful that you listened to your inner wisdom. You are a gift to all of us. Sending…

You are a fabulous teacher, Cali!! I look forward to Mondays and Thursdays now!!

Thank you, Cali. I want to say again how much your encouragement has meant< to me, particularly your comment that a recording is a snapshot of one point in a long journey. Yes! We're allowed to be miles less than perfect as we build skills and have a whale...

Thank you Cali, for keeping us going with your wonderful teaching and positive energy.  Keep smiling!

Thanks Cali!! I'm really grateful for access to your music arrangements and for learning with the CC Strummers!! Be well!
Can I mention that we all play in a group led by Cali Rose in Culver City and she is just amazing! She writes great ukulele charts and we adore her! Thanks Cali.

I am happy to be back with you again!  And after more than two years, my fingers still remember and were not sore.  I am grateful and appreciate your zoom classes.  You are effective and always a fantastic teacher!  I especially like the close ups of your strumming…

You really have created an amazing community/ohana with your excellent personality and teaching abilities, my Dear. So many of us have remained connected during this dreadful pandemic because of YOU! Thank you. 

And I love your wonderful classes that I join every Thursday!  A real highlight of my week, whether I'm in Cambridge, Cape Cod, or more recently NYC.

Thank you Cali for all your terrific teaching and your beautiful heart. I can't wait to be in person again. I have to say you are doing a great job with zoom.

I just wanted to thank you again from the bottom of my heart for the fantastic class last night. I learned so much and have gotten multiple messages from people who attended who absolutely loved it.  We would love to have you back at any time. 

"I have to say again how very much I enjoy your CDs. It feels like you singing just for me when I listen. Maybe it's because I know you or perhaps it's because I have seen you perform live, I don't know. Your music feels personal to me. I…

You are a treasure and have motivated me to actually practice between sessions.  I love the way your song sheets are annotated.  So much information all on one page.  I love it.

Just wanted to tell you that you do really great work! With respect and admiration…

I am so enjoying your lessons and especially your SPARKLE! Thank you so much.

I can't tell you how much I enjoy your classes and really look forward to them each week.  With sincere thanks.

"Cali is a witty, charming songwriter with a great sense of humor. Her keen sense of the obvious is truly a gift, seriously. All the simple things right under our noses that we may overlook in a particular situation, Cali sees them and hand it back to us in…
— Independent Songwriter Web Magazine

There is no doubt, if we lived in Southern California, I would be attending your classes, once the virus is gone.  The issue of the "D7" chord, all of a sudden I understood the reason for the variations of chords.  Your explanations of the music is very easy…
Cali's version of Chopsticks
Cali sings her own song "Smile, Smile, Smile
This Morning Something Wonderful Happened to Me (I Woke Up)
Cali Rose plays "The Way You Look Tonight" on piano
Cali's Blog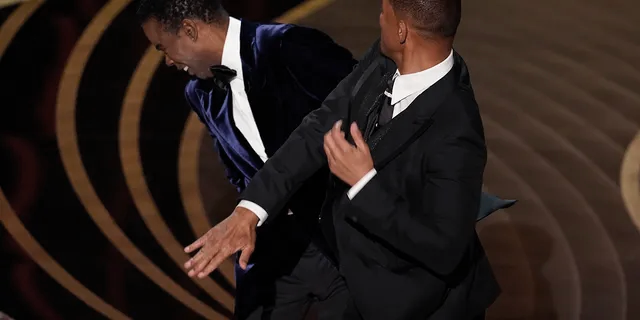 I'm watching the Academy Awards, answering emails and cleaning my desk. That's when I see Jada Pinkett Smith, sitting in the swanky front row with her husband Will Smith. The next presenter, Chris Rock, lays into her with a lame joke about her hair. She's rolling her eyes and looking very pissed-off. Hubby is laughing, kind of fakey-like. Until he isn't. That's when he bounds on stage, all huffy-puffy, and smacks Chris Rock in the noggin. My computer screen goes … Read More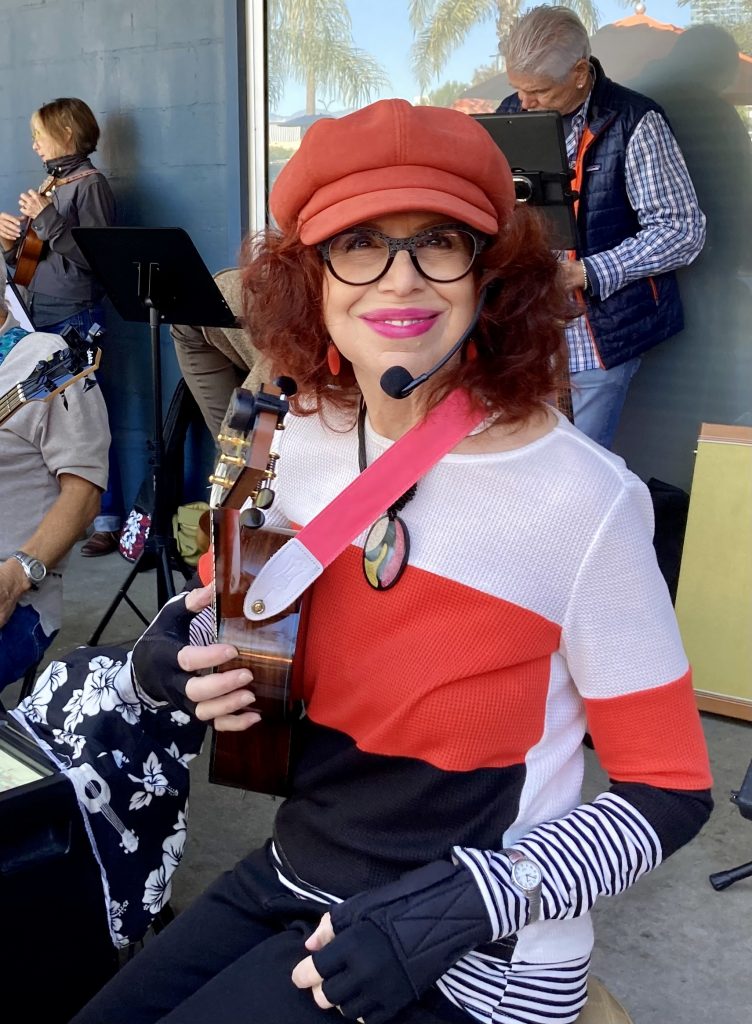 One year ago, Friday, March 12, 2021, I had big plans for the day — two Zoom gigs and a Covid surge take-out dinner with my sweetie, wrapped and ready to go from our favorite Mexican Restaurant, Paco's Taco's.
But…
"Life is what happens to you while you're busy making other plans," wrote John Lennon. Instead of enchiladas, I stared down a baby bowl of tepid vegetable soup that a guy from dietary delivered to my hospital room.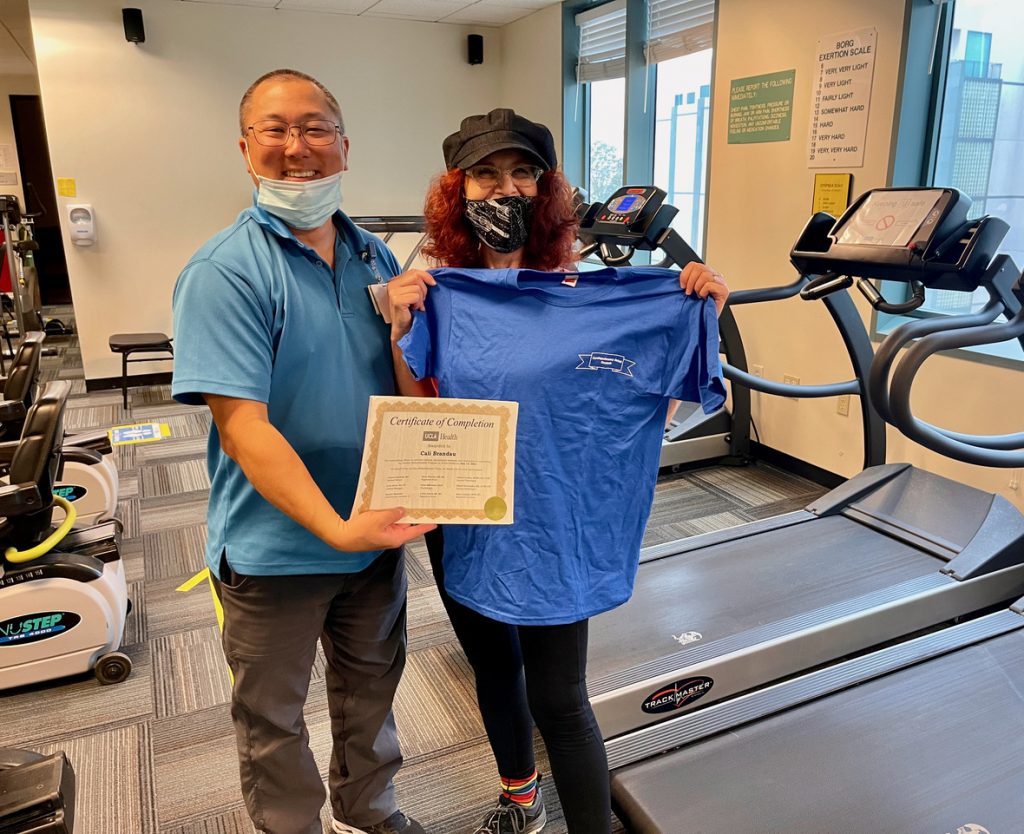 The staff in Cardiac Rehab at UCLA offered me a cap and gown for this momentous occasion: Graduation. I thought they were kidding. They weren't kidding nor were they laughing as hard as I was…