Welcome to my website and blog!
New ukulele tutorial… "Better Times Will Come"
Janis Ian has generously shared her glorious and uplifting song with musicians everywhere, to learn, record, and share. Read more and get the chart.
Zoom classes and lessons
Learn ukulele and have some fun! Donation-based Zoom classes for beginners and intermediates—open to the public!
Cali's Ukulele Kids Club Academy Workshop
Learn to play and sing Cali's tune "OO-KOO-LAY-LAY" — with all kinds of ways to fancy things up!! Get the sheet music here. The UKC is an international organization that helps children overcome the stress of serious health conditions by playing the ukulele. Check out their website and their YouTube page for more academy workshops.
The CC Strummers… in the news!
A great video story by Kristopher Gee about Cali Rose and The CC Strummers – read it here!
Cali Rose featured in OokTown's Ukulele Podcast
Coming to you straight outta Culver City, Cali Rose comes to talk to us about the beginnings of The CC Strummers, affirms the power of the ukulele in music therapy, and takes us through her journey from studying nursing to full-time musician. Hosts: Stuart Yoshida, Doug Brown. Watch on YouTube or Listen on iTunes.

Today was the best class ever, Cali! I learned so much and you were so clear on your instructions, I even had time to scribble them down.

Always a pleasure to play with the CC Strummers!! Thank you for all you do!

Cali, So glad you are back in the saddle! I'm looking forward to working out arrangements and becoming fluent with the ever increasing bag of tricks. You and the musical journey we are all on together makes a big difference in our lives and our world. Thank you.

Wow, what a show last night! Yours is the best ukulele performance I've ever experienced!

Thank you, Cali. I want to say again how much your encouragement has meant< to me, particularly your comment that a recording is a snapshot of one point in a long journey. Yes! We're allowed to be miles less than perfect as we build skills and have a whale...

"Your new CD is awesome! I've been listening to it all evening!"

You have opened up a wonderful new world to me. I enjoy every minute I spend in class and with you.

…I saw the Musician Fest video with you playing and singing for the seniors, great job! Carry on, you're an inspiration!

"I've been loving listening to it in my car as I jaunt down the street, singing along with it. It is just a superb CD!  The production is splendid with everything clear, precise and balanced.  Especially, the slower songs reveal the nuances of your voice (e.g., Maui Nights, Beautiful…

I really enjoy trying to play and sing along with your class and totally love being a part of it, even if it's from across the ocean.  I love the embellishments you show us as well as tips on how to change chords more easily.  Thank you so…

Thank you for your loving time and effort you put into our weekly lessons. You are greatly appreciated. Have a wonderful 2021 year.

"I love your CD – full of great music, talent, and such happiness! Thanks!"

"Cali, I wanted you to know directly that I find your current CD a wonderful pleasure to hear. My enjoyment began with the first bar of "Are You Having Fun!" Yes!

"A most sincere thank you for the SMILES, your CD makes me happy, great production, you sound fantastic and the songs are a kick – "true classic Cali Rose !!!" with her uka uka uka uka LELE."

"Congratulations on your success. You are putting smiles on people's faces far and wide. What pleasure–and humor. I tell you, my tush is happier for having listened."

Thank you for all that you do for us, Cali.  You've motivated me to actually practice and try to get rid of my sloppy fret habits

Thanks for your ongoing fabulousnous and loving leadership in our uke community. A community that continues to grow at your helm.

"Hi young lady – I wear a size 10 shoe, and I have forever – big feet give us a good foundation and able to deal with life with all its good and bad surprises."

Thank you for your warmth and understanding. I appreciate you so much. It was a great class Saturday.  I love Summer Wind. You taught us so much and my aspirations are high.  It really is about coming together. I'm blessed to be part of this loving and fun ukulele…

I was listening to it at work today, the songs are very clever and your voice is gorgeous! Keep up the good work, and WAKE UP.

"…thank you so much for sending me your CD. I love the music and it makes me smile to hear your voice. You are a very gifted siger/musician/entertainer. I'm glad your carrer is moving along. Thank you for all the happiess your music has brought…

I can't grasp most of those fancy up the neck chords but now I know they exist. Thanks Cali.

Thank you! Your extra advice during the class helps enormously, as does your encouragement.

"…it's the players like you and Craig that make the world of ukulele what it is.  Put a guitar in someone's hands and they want to be a rock start.  Put a Hawaiian ukulele in someone's hands and they just want to play music and smile."
— Mickey Maguire of Uke Player Magazine

"Very funny and on the money! This whole album is a gem." — KAOS Radio

Cali Rose shows her versatility with this CD. She strums, picks, and sings her way into your heart with a combination of fun little ditties, love songs, and a few classics. I love "True Love," "Beautiful, Beautiful Hanalei," and "Soup Du Jour." Those three songs were just wonderful. Kudos…
— Ukulele Player, Aug 2009

I joined your class shortly after my husband passed away suddenly. Taking your class alleviated my mourning process because I had something fun to do each week and was happy to be in your class. For that, I would like to express my sincere gratitude for teaching me how…

"A good teacher will go through it slowly the first time, and address any helpful tips for making the fingering efficient, and any special strum patterns. The second time through the song, still playing slowly, and the instructor possibly calling out instructions for the tricky parts." Which is what Cali does to a…

Thank you Cali for all your terrific teaching and your beautiful heart. I can't wait to be in person again. I have to say you are doing a great job with zoom.

Thanks, Cali! You are a wonderful teacher !!
Cali's version of Chopsticks
Cali sings her own song "Smile, Smile, Smile
This Morning Something Wonderful Happened to Me (I Woke Up)
Cali Rose plays "The Way You Look Tonight" on piano
Cali's Blog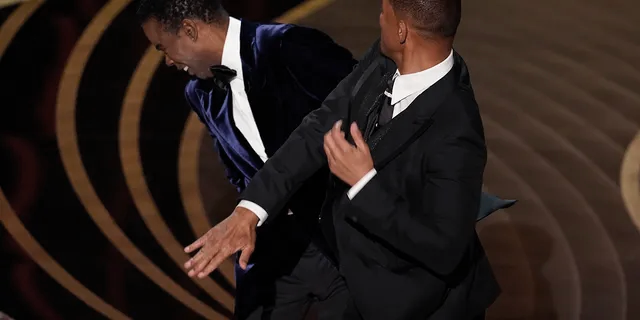 I'm watching the Academy Awards, answering emails and cleaning my desk. That's when I see Jada Pinkett Smith, sitting in the swanky front row with her husband Will Smith. The next presenter, Chris Rock, lays into her with a lame joke about her hair. She's rolling her eyes and looking very pissed-off. Hubby is laughing, kind of fakey-like. Until he isn't. That's when he bounds on stage, all huffy-puffy, and smacks Chris Rock in the noggin. My computer screen goes … Read More