Welcome to my website and blog!
New ukulele tutorial… "Better Times Will Come"
Janis Ian has generously shared her glorious and uplifting song with musicians everywhere, to learn, record, and share. Read more and get the chart.
Zoom classes and lessons
Learn ukulele and have some fun! Donation-based Zoom classes for beginners and intermediates—open to the public!
Cali's Ukulele Kids Club Academy Workshop
Learn to play and sing Cali's tune "OO-KOO-LAY-LAY" — with all kinds of ways to fancy things up!! Get the sheet music here. The UKC is an international organization that helps children overcome the stress of serious health conditions by playing the ukulele. Check out their website and their YouTube page for more academy workshops.
The CC Strummers… in the news!
A great video story by Kristopher Gee about Cali Rose and The CC Strummers – read it here!
Cali Rose featured in OokTown's Ukulele Podcast
Coming to you straight outta Culver City, Cali Rose comes to talk to us about the beginnings of The CC Strummers, affirms the power of the ukulele in music therapy, and takes us through her journey from studying nursing to full-time musician. Hosts: Stuart Yoshida, Doug Brown. Watch on YouTube or Listen on iTunes.

I LOVE your Monday and Thursday sessions and have learned so much from you…if anything, I get so inspired to play with that amazing smile of yours and the positive energy you give off every second of every minute!! Thanks again.

"I absolutely love it!  The song selection, vocals and musicianship are nothing less than stellar."

I also have to compliment you on how you chunk songs together using a common key for the theme for each session and your seamless spiraling upward of strum and fret fingering techniques at each session.

Thanks Cali!! I'm really grateful for access to your music arrangements and for learning with the CC Strummers!! Be well!

"Here is a Monday morning story. I have my copy of Smile, Smile, Smile and put it in my C.D. player as I pull out of the driveway. Wow, such a good time is going on around my ears! I get on to the 405 Freeway and see the…

Well we all "Woke up" happier this morning after seeing your wonderful performance. It was so great because we had never seen you actually perform without bringing it down to work for the Strummers. Thank you for giving your time to do that.

I am happy to be back with you again!  And after more than two years, my fingers still remember and were not sore.  I am grateful and appreciate your zoom classes.  You are effective and always a fantastic teacher!  I especially like the close ups of your strumming…

"Cali, I wanted you to know directly that I find your current CD a wonderful pleasure to hear. My enjoyment began with the first bar of "Are You Having Fun!" Yes!

I can't grasp most of those fancy up the neck chords but now I know they exist. Thanks Cali.

Wow, what a show last night! Yours is the best ukulele performance I've ever experienced!

Look forward to your class.  I appreciate your patience and kindness and the participants.

Thank you so much, Cali. Your classes are so enjoyable and it is a pleasure to be in your presence . I really look forward to your class.

"Congratulations to you on your joyous, funny, uplifting CD! I especially like 'I woke up' and Happy Birthday. And related so well to the saga of the VW (my '67 red bug remains my favorite car of all time, it ran like it thought it…

Thank you, Cali. I want to say again how much your encouragement has meant< to me, particularly your comment that a recording is a snapshot of one point in a long journey. Yes! We're allowed to be miles less than perfect as we build skills and have a whale...

Thanks to you and your wonderful group again for your performance yesterday at the Culver City Woman's club. You and your players have a lot of personality to go with your musical expertise. You have obviously brought a lot of joy into their lives and into ours yesterday. A special…

Thank you so much for allowing our son to join your Zoom classes.  This has been such a huge positive during this unprecedented time.  After Monday's zoom class, he played "Somewhere Over the Rainbow."  The time that he spends with (his grandpa) in your classes is time spent…

You are such an inspiration to us. …we are growing and we couldn't do it without your help.

"On the 15 songs here Cali showcases her solid uke chops (both strumming and picking) and her warm and friendly vocals.  A clutch of standards share the CD with some well-crafted and hummable originals.  Highlights include the title song, Cole Porter's 'True Love,' 'On Green Dolphin Street,' 'Soup Du…
— Jim Beloff, Flea Market Music

And I love your wonderful classes that I join every Thursday!  A real highlight of my week, whether I'm in Cambridge, Cape Cod, or more recently NYC.

Thank you. It's always a happy time when taking your class, and making music. 

Thank you for your warmth and understanding. I appreciate you so much. It was a great class Saturday.  I love Summer Wind. You taught us so much and my aspirations are high.  It really is about coming together. I'm blessed to be part of this loving and fun ukulele…

Just wanted to tell you that you do really great work! With respect and admiration…

…I really enjoyed the Beginning Ukulele class. You are such an amazing teacher! I so appreciated your talent, teaching style and patience. I also really liked the information filled notebooks and summary emails you sent after every class. You have inspired me to pick up my ukulele every day and play.

"I play your CD in the car and it gets me through our beach traffic!"

You are our Den Mother! I've never met a teacher, coach, mentor or guide who took such pride in her charges, befriended all and supported all with that brilliant smile, sense of humor and empathy. Your spirit is the drive behind the success of CCS, Cali. We play our hearts…

"I am feeling so good – listening to your CD. it is really wonderful. you have such a gift in knowing how to say/sing uplifting words/messages. the ode to joy is the perfect ending too. Thank you!!"

Finding your class was like winning the lottery. You make it so much fun and so very rewarding.

THANK YOU!! for having us "in class" and I am truly enjoying it.  You give me joy, motivation, inspiration, and you make us laugh!  And I'm sure most of us feel the same!  Keep up the great work that you are doing, especially during this covid-19 crisis.  Thanks,…

I really enjoy the Monday and Thursday classes.  Several of your arrangements have become my favorites, especially La Bamba, the first song I have memorized in years. Thank you for offering these wonderful classes.  They truly are a bright spot in this terrible time.

Thanks for your commitment to excellence!
Cali's version of Chopsticks
Cali sings her own song "Smile, Smile, Smile
This Morning Something Wonderful Happened to Me (I Woke Up)
Cali Rose plays "The Way You Look Tonight" on piano
Cali's Blog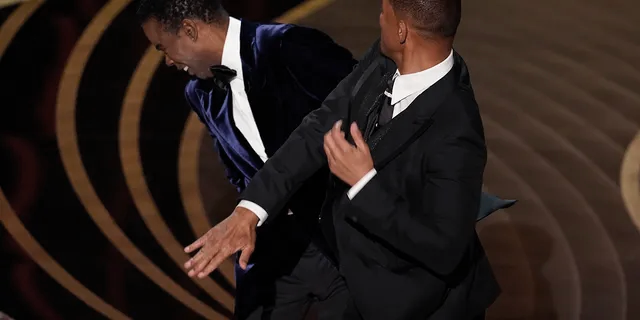 I'm watching the Academy Awards, answering emails and cleaning my desk. That's when I see Jada Pinkett Smith, sitting in the swanky front row with her husband Will Smith. The next presenter, Chris Rock, lays into her with a lame joke about her hair. She's rolling her eyes and looking very pissed-off. Hubby is laughing, kind of fakey-like. Until he isn't. That's when he bounds on stage, all huffy-puffy, and smacks Chris Rock in the noggin. My computer screen goes … Read More