Welcome to my website and blog!
New ukulele tutorial… "Better Times Will Come"
Janis Ian has generously shared her glorious and uplifting song with musicians everywhere, to learn, record, and share. Read more and get the chart.
Zoom classes and lessons
Learn ukulele and have some fun! Donation-based Zoom classes for beginners and intermediates—open to the public!
Cali's Ukulele Kids Club Academy Workshop
Learn to play and sing Cali's tune "OO-KOO-LAY-LAY" — with all kinds of ways to fancy things up!! Get the sheet music here. The UKC is an international organization that helps children overcome the stress of serious health conditions by playing the ukulele. Check out their website and their YouTube page for more academy workshops.
The CC Strummers… in the news!
A great video story by Kristopher Gee about Cali Rose and The CC Strummers – read it here!
Cali Rose featured in OokTown's Ukulele Podcast
Coming to you straight outta Culver City, Cali Rose comes to talk to us about the beginnings of The CC Strummers, affirms the power of the ukulele in music therapy, and takes us through her journey from studying nursing to full-time musician. Hosts: Stuart Yoshida, Doug Brown. Watch on YouTube or Listen on iTunes.

I know the CC Strummers are thrilled that we're under your direction. You inspire us, complement us and teach us so many things, not only about the ukulele but about life. I like learning about embellishments, alternate fingering for chords, slides. It's fun playing the songs…

Great song selection and great class.

May I say that I enjoy your style, the way you think and write, do music, interact with others, smile, and just move through the world, and, well, especially smile!

Just wanted to tell you that you do really great work! With respect and admiration…

I just wanted to let you know that your two albums I bought are helping me reach my new fitness goal. I am in the process of getting my health and physique back to when I started to be a flight attendant almost 30 years ago. I listen to…

Thanks for the great sessions this week Cali! I especially enjoyed How Sweet it Is and Brand New Day. Stay well!

You are a treasure and have motivated me to actually practice between sessions.  I love the way your song sheets are annotated.  So much information all on one page.  I love it.

"Cali, I wanted you to know directly that I find your current CD a wonderful pleasure to hear. My enjoyment began with the first bar of "Are You Having Fun!" Yes!

Thanks for keeping all of us seniors busy singing, playing the ukulele, and having a good time. Always looking forward to your classes. Thanks!

"Cali Rose has contributed her CD "Are You Having Any Fun?" as a door prize. If you aren't having any fun, you will be when you listen to her sing and play the ukulele. Funny, ironic and too cool to conga! This is what the uke is all about,…
— Cathy of Crossroads Ukulele Festival

Well we all "Woke up" happier this morning after seeing your wonderful performance. It was so great because we had never seen you actually perform without bringing it down to work for the Strummers. Thank you for giving your time to do that.

Wow, what a show last night! Yours is the best ukulele performance I've ever experienced!

"Your classes are a joy and I'm so thankful for Zoom so I can "attend."

It's really because of who you are, the quality of your work, and of course your embracing persona. Gratitude back for making my life better for the last seven years.

Great class. I love your fingering tips‼️

LYRICAL PHILOSOPHY (The "Cali Rose Gets Goofy" CD) Thirteen songs about personal love, real emotions, and true life experiences. Clever, down-to-earth uniquely original lyrics combined with perfect common sense feelings and sentiments. Exceptionally worded and sung with pleasing rhythms and tempo – quality music performed by great musicians and…

"So we have listened to this 3 times: before dinner over appetizers, during dinner, and now after. It is sooooo wonderful. We are toe tapping now as before. Sooooooo positive and re-affirming. Rudy the Cat listened intently as well. Honestly it is really quite an awesome accomplishment. It is…

Thank you for your teaching and your music. I smile and laugh all the way through the lesson.

"…the consistency I've heard in the songs are in the 'spirit' you successfully impart to your music.  Music is rightfully comprised of several facets much beyond notes, chords and arrangements and I especially enjoy how I feel when I listen to your music."
— Ukulele master Kimo Hussey

Thank you Cali, for keeping us going with your wonderful teaching and positive energy.  Keep smiling!

Even though I am just a beginner, I am hooked!  You are a fabulous teacher!  I love the way you give us options and challenge us to try new strum patterns. Also, the alternate fingering for chords is very helpful.  Love, love, love your class.

Thanks, Cali, for all you do to keep us happy, playing our ukes, during the pandemic.

I'm loving the CC Strummers more and more every day. Thanks for allowing me to be an honorary member!!

I want to say "Thank You" for your "zoom" classes.  Your instruction is perfect..  Even though the Monday class is supposed to be for the "beginner", it contains information that everyone can use.

Wow Cali! thank you sooo much!! We are so grateful for you sharing your time and talent with our community. I am 100% sure that people loved the lesson and are at home right now plucking away as we speak. I hope that it was an enjoyable experience for…

I enjoyed the part of class that I was able to attend today. I found your overview about melody, rhythm, and harmony clarifying.  I know there's a good chance I've heard you say it before, but somehow today I took it in, so thank you.
—S.K., Ukulele Kids Club Participant

"…a sweet and simple joy to listen to.  What an uplifting array of music and lyric.  I am so impressed with your originals, your poetry, singing, and with your ukulele playing! It's a first class production, and I wish you all the success that you have merited in the…

I was listening to it at work today, the songs are very clever and your voice is gorgeous! Keep up the good work, and WAKE UP.

Thank you for your inspiration in these difficult times.

There is no doubt, if we lived in Southern California, I would be attending your classes, once the virus is gone.  The issue of the "D7" chord, all of a sudden I understood the reason for the variations of chords.  Your explanations of the music is very easy…
Cali's version of Chopsticks
Cali sings her own song "Smile, Smile, Smile
This Morning Something Wonderful Happened to Me (I Woke Up)
Cali Rose plays "The Way You Look Tonight" on piano
Cali's Blog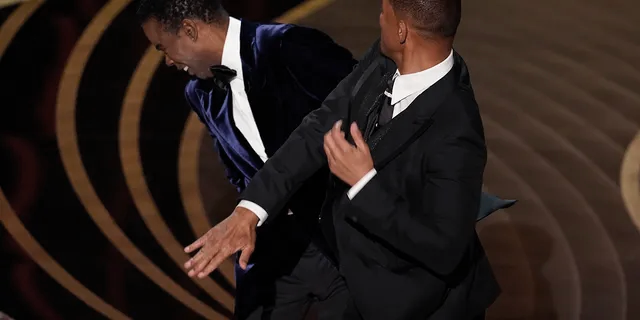 I'm watching the Academy Awards, answering emails and cleaning my desk. That's when I see Jada Pinkett Smith, sitting in the swanky front row with her husband Will Smith. The next presenter, Chris Rock, lays into her with a lame joke about her hair. She's rolling her eyes and looking very pissed-off. Hubby is laughing, kind of fakey-like. Until he isn't. That's when he bounds on stage, all huffy-puffy, and smacks Chris Rock in the noggin. My computer screen goes … Read More