Cali Rose
P.O. Box 4775 Culver City, CA 90231
phone 310-285-3506      info@calirose.com
I look forward to hearing from you!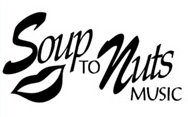 During this terrible year you and the ukulele have been my sunshine! Keep shining spreading joy and laughter. 

Thank you for all you are and all you do to bring us joy period-—and joy through music!

You are such an inspiration to us. …we are growing and we couldn't do it without your help.

THANK YOU  Cali! For your irresistible enthusiasm, skills, caring and sharing the music with us.  You mix things up and make us laugh and really listen to people, Cali, all of which makes you a very rare, special, wonderous teacher students love to follow. Thanks for all you do.