Cali Rose
P.O. Box 4775 Culver City, CA 90231
phone 310-285-3506      info@calirose.com
I look forward to hearing from you!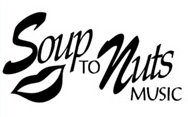 Wow, what a show last night! Yours is the best ukulele performance I've ever experienced!

"You are an inspiration to all of us–you are a "bringer of joy. Thank you."

Well we all "Woke up" happier this morning after seeing your wonderful performance. It was so great because we had never seen you actually perform without bringing it down to work for the Strummers. Thank you for giving your time to do that.

"Well I said I L O V E  your website and I do and I also applaud your one-woman-do-it-all approach, going to the care homes and connecting with your CDs and upbeat attitude, so very important, as you said, in these challenging of all times.  Looking forward to your CD receipt and connecting more as I'm always drawn to the under-dogs of this world, those who exhibit grit."