Cali Rose
P.O. Box 4775 Culver City, CA 90231
phone 310-285-3506      info@calirose.com
I look forward to hearing from you!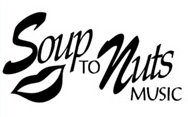 You are such an inspiration to us. …we are growing and we couldn't do it without your help.

Thank you, Cali. I want to say again how much your encouragement has meant< to me, particularly your comment that a recording is a snapshot of one point in a long journey. Yes! We're allowed to be miles less than perfect as we build skills and have a whale of good time. You continue to inspire and support all of us in so many ways.

 I owe my music to you, your charm, loan of a uke and endless enthusiasm gave me a new lease on life. Thank you thank you thank you!

"You are an inspiration to all of us–you are a "bringer of joy. Thank you."