Cali Rose
phone 310-285-3506 info@calirose.com
Snail Mail Address:
Cali Rose
10736 Jefferson Blvd, #873
Culver City, CA 90230
I look forward to hearing from you!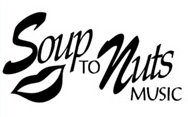 You have opened up a wonderful new world to me. I enjoy every minute I spend in class and with you.

"Well I said I L O V E  your website and I do and I also applaud your one-woman-do-it-all approach, going to the care homes and connecting with your CDs and upbeat attitude, so very important, as you said, in these challenging of all times.  Looking forward to your CD receipt and connecting more as I'm always drawn to the under-dogs of this world, those who exhibit grit."

During this terrible year you and the ukulele have been my sunshine! Keep shining spreading joy and laughter. 

Thanks for keeping up the spirits of so many people!!