Cali Rose
P.O. Box 4775 Culver City, CA 90231
phone 310-285-3506      info@calirose.com
I look forward to hearing from you!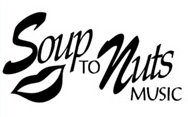 ---

Thank you, Cali. I want to say again how much your encouragement has meant< to me, particularly your comment that a recording is a snapshot of one point in a long journey. Yes! We're allowed to be miles less than perfect as we build skills and have a whale of good time. You continue to inspire and support all of us in so many ways.

Thank you for all you are and all you do to bring us joy period-—and joy through music!

 I owe my music to you, your charm, loan of a uke and endless enthusiasm gave me a new lease on life. Thank you thank you thank you!

Just wanted to tell you that you do really great work! With respect and admiration…