I Love to Perform!
I do shows that feature vintage and popular music, add some spice with my original tunes, share humorous stories and encourage audience participation. I entertain for audiences big and small, play house and ukulele concerts and love entertaining senior citizens, doing shows at retirement communities, senior citizen centers and for various clubs and organizations. I personalize the songs and presentation for your special event.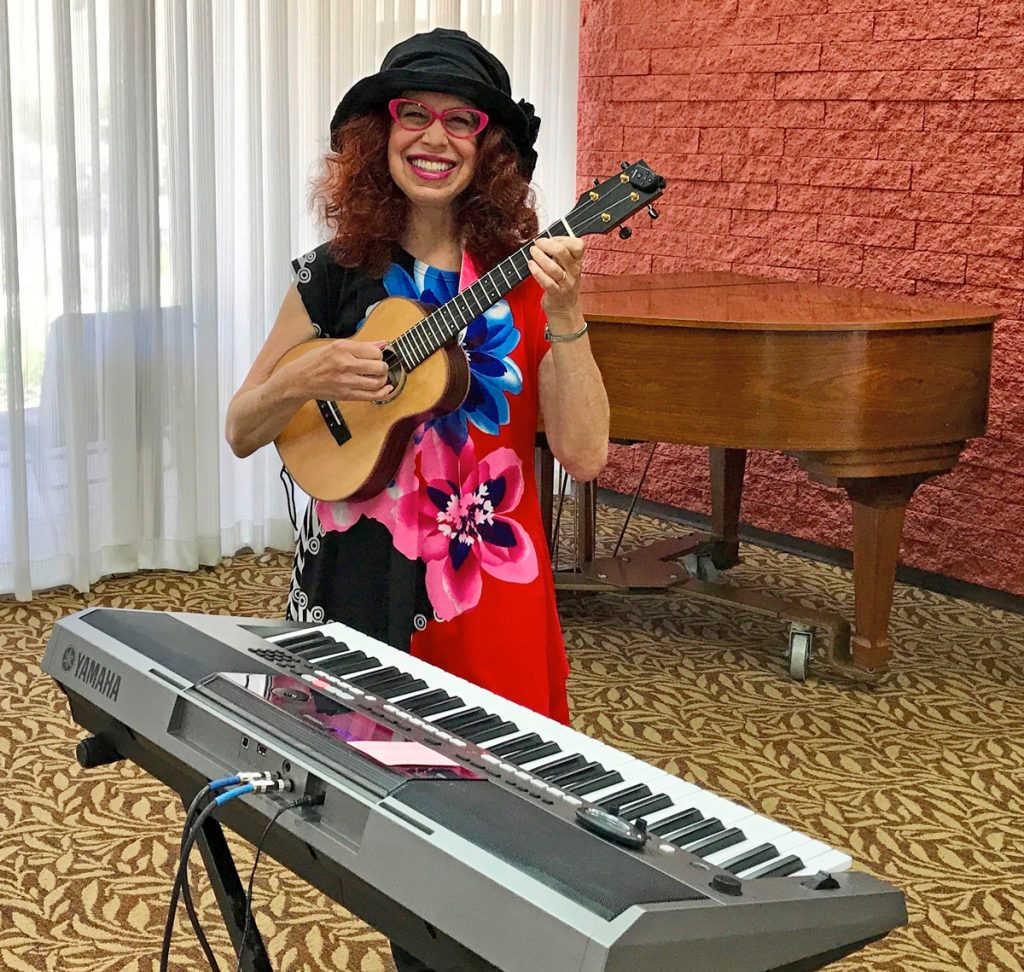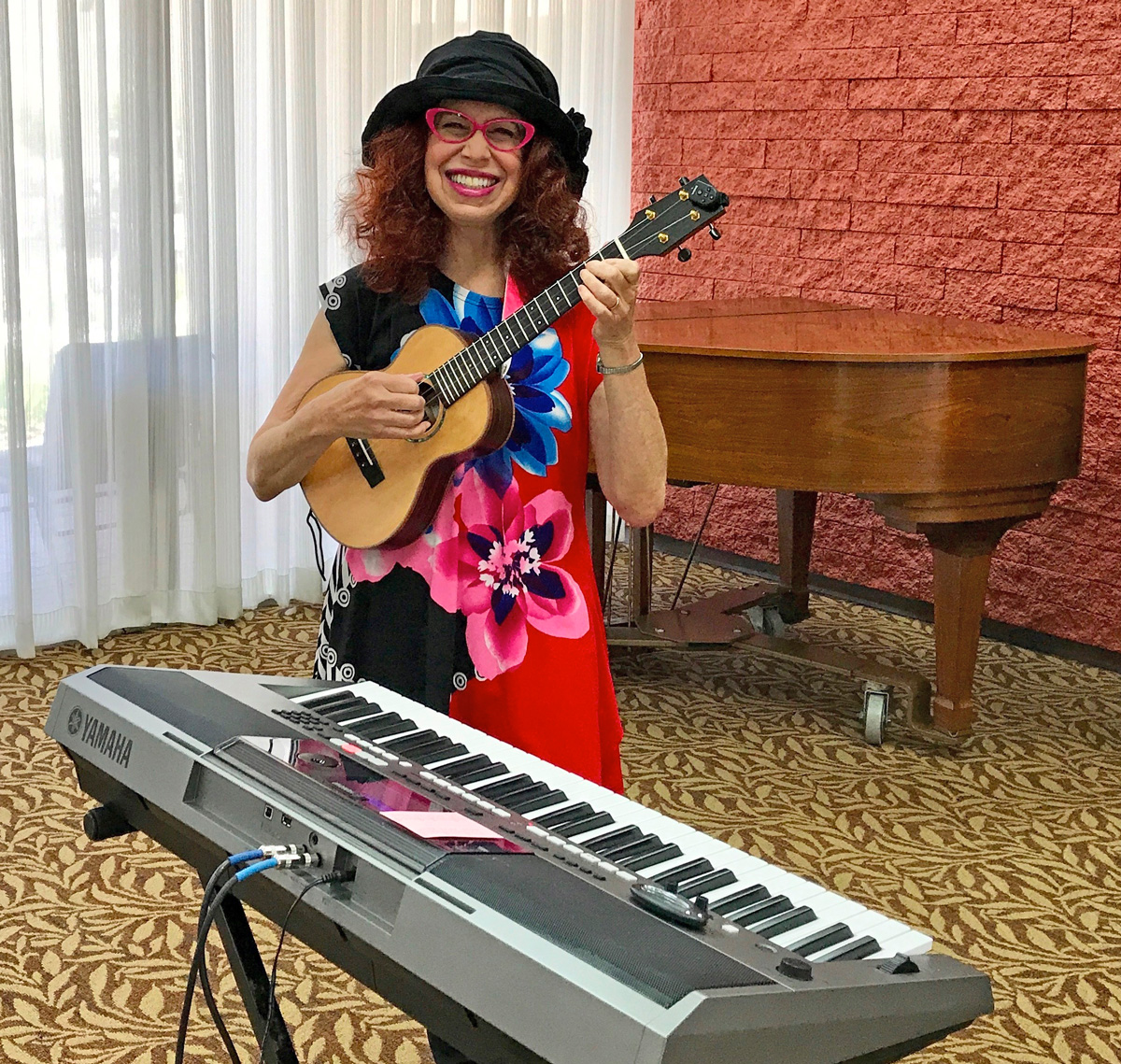 Music Therapy
Music is magic. It gives us a second wind, a little breathing room to start again. It helps us forget what hurts or is worrying us. It opens a door back to "here and now." It buoys us when we feel rotten and scared and alone. Music brings us together as we share the feeling of rhythm in our bodies, as we remember a line from the song they played at the wedding.
I work one-on-one with seniors with dementia issues and in small groups. Often we sit in a circle but always close. We are creating a communal experience, music that is shared with others. I play the ukulele at these gigs because it is non-threatening, small and friendly. It does not create a barrier between myself and others. We are in this together.
We sing, we talk, I encourage foot tapping, clapping along and bring percussive instruments for folks to play. Rhythm is such an intrinsic part of who we are. Our hearts are like drum machines and feeling into the beat can connect us with something mysterious and healing.
Like I do in my other shows, I use humor to get us smiling, laughing because this helps us forget ourselves and enjoy this moment together.
Songs! Songs! Songs!
I grew up on Rodgers & Hammerstein, Gershwin, Cole Porter, Irving Berlin, Lerner & Lowe, sung by Sinatra, Peggy Lee, Nat King Cole, Ella Fitzgerald. These songs, these singers are woven into my musical DNA. But I do tons of other stuff too. Working in piano bars, you have to have a big ECLECTIC repertoire. So when I am doing a show I have a well-stocked song reservoir to draw from. Plus I have written some really cool, catchy tunes that I perform, along with comedy material to keep things fun. Hey life is short, so grab some happy when you can!