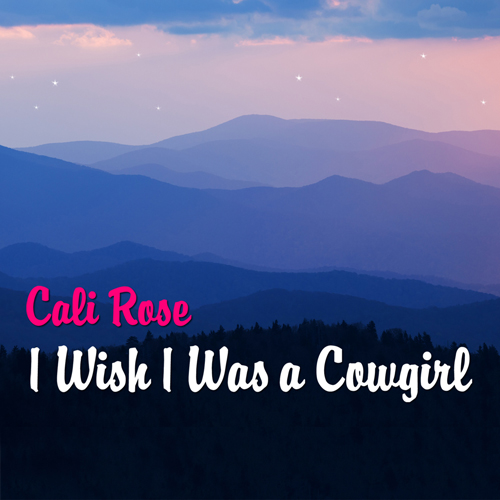 "I Wish I Was a Cowgirl" live performance
---
I Wish I Was a Cowgirl
Single by Cali Rose
Born on the freeway one smoggy afternoon as I sat stuck in L.A. traffic. The idea for this song floated in through the A/C vent as I imagined a place far away, somewhere in the mountains, under a vivid starry sky where the only thing on the "to do" list is to breathe. This song transports the listener to that place, too.
Digital format available from these online vendors:
---
track
1. I Wish I Was Cowgirl [4:03] Featuring Cali Rose on Piano and Vocals
---
Kind words and reviews

Wonderful! This one makes me cry!

Cali Rose … Your piano playing is sumptuous! You're such a dynamic and lovely performer! Thanks for sharing.