If you are new, please email Cali for the information you need to join our classes.
These song arrangements and audio files are provided for educational purposes only.  Any other use is prohibited.
---
INSTRUCTIONS:  CLICK THE SONG TITLES BELOW (IN PINK), THE PDF COPY WILL APPEAR
THEN YOU CAN MAKE YOUR OWN COPY
The CC Strummers — Monday, June 1, 2020
The CC Strummers — Thursday, June 4, 2020
I'M GONNA SIT RIGHT DOWN AND WRITE MYSELF A LETTER
SUMMER WIND  (NEW SONG)
We are rolling over two songs from last week:  I'm Gonna Sit Right Down and Write Myself A Letter and Witch Doctor.  Happy June Birthday to Dean Martin and we playing one of his songs, Sway.  It's almost summer, so we're inviting Frank Sinatra
to the party with our new song Summer Wind.
---
Before your first Zoom class:
Make sure you have Zoom installed on your computer.

CLICK HERE
to download free Zoom app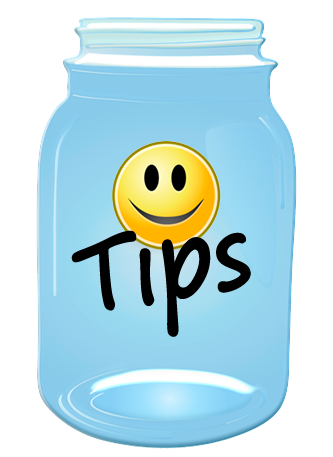 CLICK HERE
While we are isolating, I am working mightily to help our ukulele community connect and thrive. Thank you so much, from the bottom of my heart, for supporting my efforts.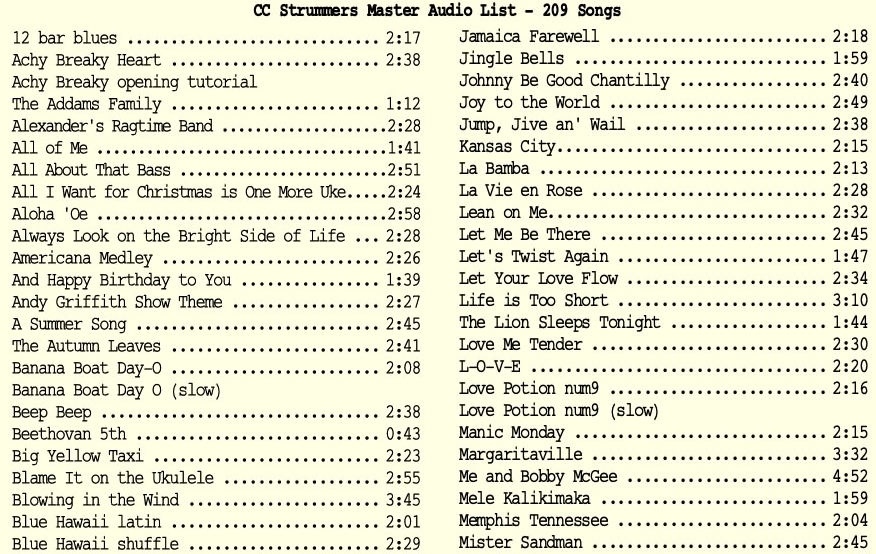 CLICK HERE
for The CC Strummers' Master Audio List to play along
If you are completely new to Zoom, CLICK HERE to view instructions for using Zoom (5MB PDF)
– Thank you, Mike Kohan!
---
Read some kind words about my new Zoom classes:

Thank you Cali, for keeping us going with your wonderful teaching and positive energy.  Keep smiling!

Cali, I really appreciate your lessons and keeping me playing my uke.

Great song selection and great class.

Thank YOU for teaching. I am so enjoying your classes. I consider your Zoom classes one of the few silver linings of this crazy pandemic. Cheers.

Thanks for keeping up the spirits of so many people!!

Great class. I love your fingering tips‼️

Thanks for the great sessions this week Cali! I especially enjoyed How Sweet it Is and Brand New Day. Stay well!

It was a great class with lots of helpful tips on strumming and fingering and I have to tell you I appreciate the care you take in preparing the music sheets with all the information we need to play and sing as easily as possible.  I really am glad to be a part of your class…thank you for having it for all us housebound but happy ukulele students!

THANK YOU!! for having us "in class" and I am truly enjoying it.  You give me joy, motivation, inspiration, and you make us laugh!  And I'm sure most of us feel the same!  Keep up the great work that you are doing, especially during this covid-19 crisis.  Thanks, again!

Thank you and your class helps me connect  with the society.

As I have always said since I met you, "I go to the class, because you are cheaper than a psychiatrist, and much more fun.

You are a fabulous teacher, Cali!! 

I look forward to Mondays and Thursdays now!!

Thx for lessons and sharing your talent.

I'm loving the CC Strummers more and more every day. Thanks for allowing me to be an honorary member!!

Thank you so much for allowing our son to join your Zoom classes.  This has been such a huge positive during this unprecedented time.  After Monday's zoom class, he played "Somewhere Over the Rainbow."  The time that he spends with (his grandpa) in your classes is time spent away from screen time, another blessing!

I really enjoy trying to play and sing along with your class and totally love being a part of it, even if it's from across the ocean.  I love the embellishments you show us as well as tips on how to change chords more easily.  Thank you so much.

Thank you for your warmth and understanding. I appreciate you so much. It was a great class Saturday.  I love Summer Wind. You taught us so much and my aspirations are high.  It really is about coming together. I'm blessed to be part of this loving and fun ukulele community.  What a gem.

Thanks, Cali! You are a wonderful teacher !!


The class was very helpful to me because it forces me to stay in the pocket and not slow or rush the music. Thank You!

THANK YOU for bringing such joy to us during these difficult times.

You are an awesome teacher! The best I've ever had! Hasta mañana!

Thanks Cali!! I'm really grateful for access to your music arrangements and for learning with the CC Strummers!! Be well!

Thank you for your inspiration in these difficult times.

Cali, you bring such joy to the CC Strummers, and the world at large. You are a godsend. You are a gracious, chill and outstanding teacher. Thank you so much! Love…