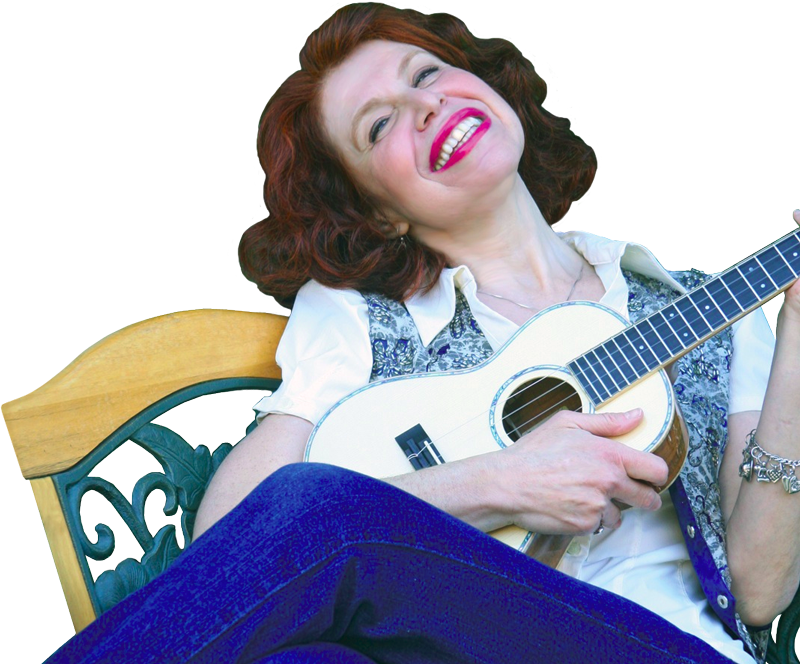 Welcome to my website!
I am a singer, keyboard and ukulele player, songwriter, recording artist and a teacher. What fun!
I'm thrilled to be a professional musician and entertainer. It's a wacky world and we need all the music we can get!
or
---
Wonderful things that people have written…

Thank you Thank you Thank you!
Loved yesterday. You answered so many questions I had, and filled in a lot of blanks, that helped me understand way better what we're covering…
Did I say Thank You?

As I have always said since I met you, "I go to the class, because you are cheaper than a psychiatrist, and much more fun.

It was a great class with lots of helpful tips on strumming and fingering and I have to tell you I appreciate the care you take in preparing the music sheets with all the information we need to play and sing as easily as possible.  I really am glad to be a part of your class…thank you for having it for all us housebound but happy ukulele students!
Read more reviews and kind words