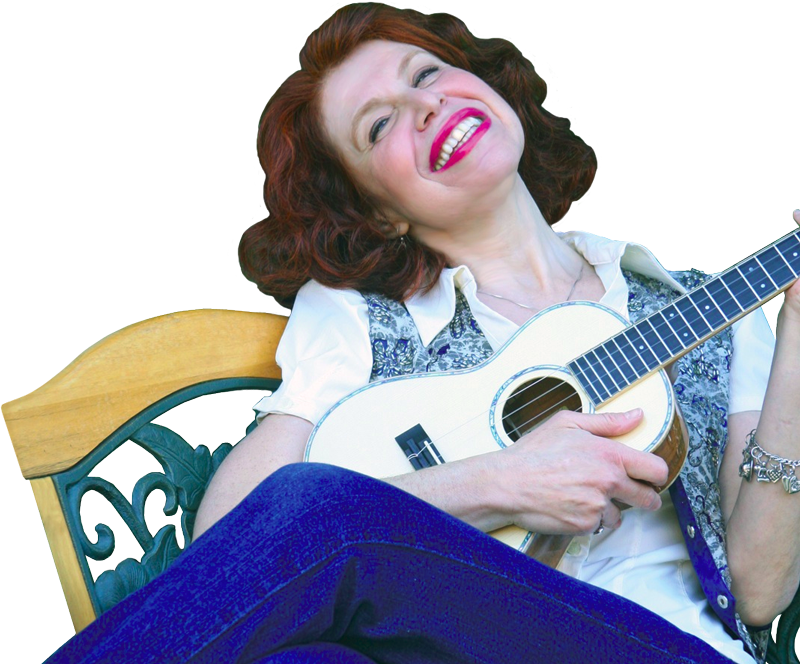 Welcome to my website!
I am a singer, keyboard and ukulele player, songwriter, recording artist and a teacher. What fun!
I'm thrilled to be a professional musician and entertainer. It's a wacky world and we need all the music we can get!
or
---
Wonderful things that people have written…

Thank you! Your extra advice during the class helps enormously, as does your encouragement.

Cali, I enjoyed your class Wednesday for the children's uke group. One eye-opener for me:  I'd wondered how to remember embellishments, and you mentioned printing empty uke grids!! Brilliant, and just what I needed. Thanks so much for all your amazing efforts and expertise!
—D., Ukulele Kids Club Participant

You are an amazing connector of people….."The greatness of a community is most accurately measured by the compassionate actions of its members." – Coretta Scott King. I love the fact that you are encouraging members to introduce themselves.
Read more reviews and kind words