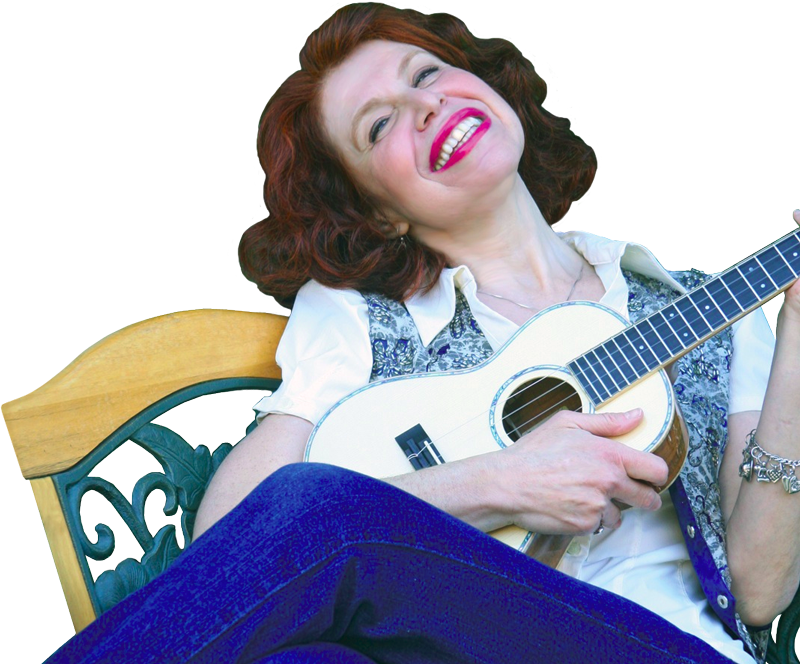 Welcome to my website!
I am a singer, keyboard and ukulele player, songwriter, recording artist and a teacher. What fun!
I'm thrilled to be a professional musician and entertainer. It's a wacky world and we need all the music we can get!
or
---
Wonderful things that people have written…

Delightful wonderful lively precious exciting and all other loving words that I can think of regarding your beautiful and sweet performance last evening.  Thank you for sharing your head to toe talent with us here at Raintree.

"You are an inspiration to all of us–you are a "bringer of joy. Thank you."

Love getting your emails…You have such passion and energy, and you are also not afraid of anything..!
Read more reviews and kind words