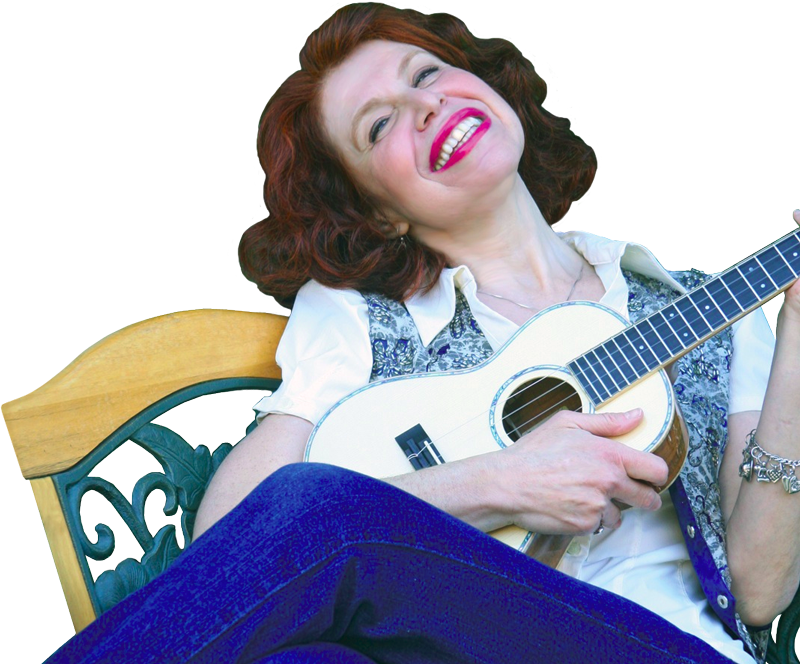 Welcome to my website!
I am a singer, keyboard and ukulele player, songwriter, recording artist and a teacher. What fun!
I'm thrilled to be a professional musician and entertainer. It's a wacky world and we need all the music we can get!
or
---
Wonderful things that people have written…

You have grown and nurtured the natural gifts that you were given, and in your sharing bring so much joy to so many others.

Even though I am just a beginner, I am hooked!  You are a fabulous teacher!  I love the way you give us options and challenge us to try new strum patterns. Also, the alternate fingering for chords is very helpful.  Love, love, love your class.

Thank you! Your extra advice during the class helps enormously, as does your encouragement.
Read more reviews and kind words