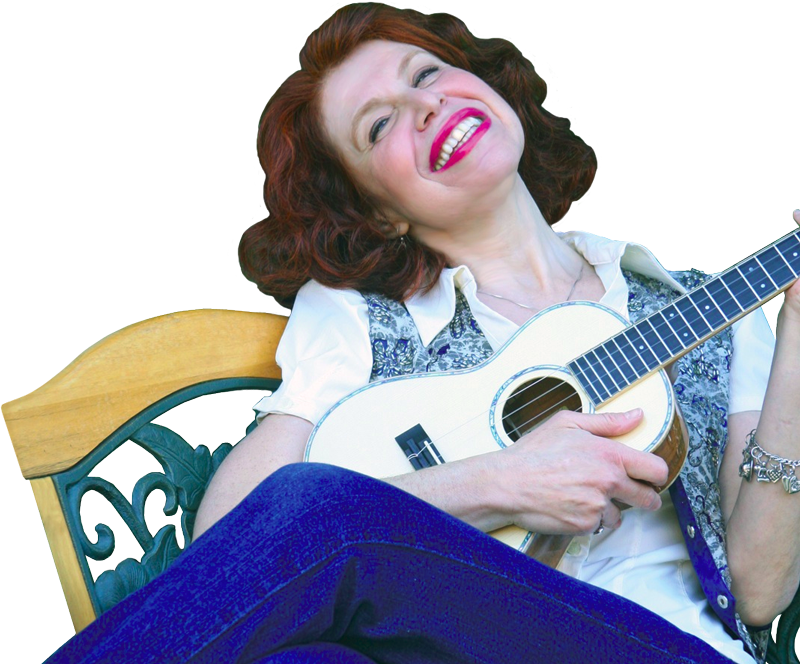 Welcome to my website!
I am a singer, keyboard and ukulele player, songwriter, recording artist and a teacher. What fun!
I'm thrilled to be a professional musician and entertainer. It's a wacky world and we need all the music we can get!
or
---
Wonderful things that people have written…

I really love both Monday and Thursday classes and hope you continue your Zoom classes even when our quarantine time is lifted.

I SO enjoyed your workshops last weekend, as well as my colleagues from R. Cucamonga Senior Center. We shared with our teacher/facilitator (she had to cancel out). She's now having me help teach the strums. Believe it or not, within 2 practice sessions at home, I had a break-through. I could actually play the latin rhythm and both count it out and sing with it. I am so excited; I can't believe it. I've been playing for only a year. If it weren't for your great dialog and demonstration, it would NEVER have happened. You're right about feeling it within. Thank you, thank you, thank you…

You are our Den Mother!
I've never met a teacher, coach, mentor or guide who took such pride in her charges, befriended all and supported all with that brilliant smile, sense of humor and empathy. Your spirit is the drive behind the success of CCS, Cali.
We play our hearts out for you.
Read more reviews and kind words