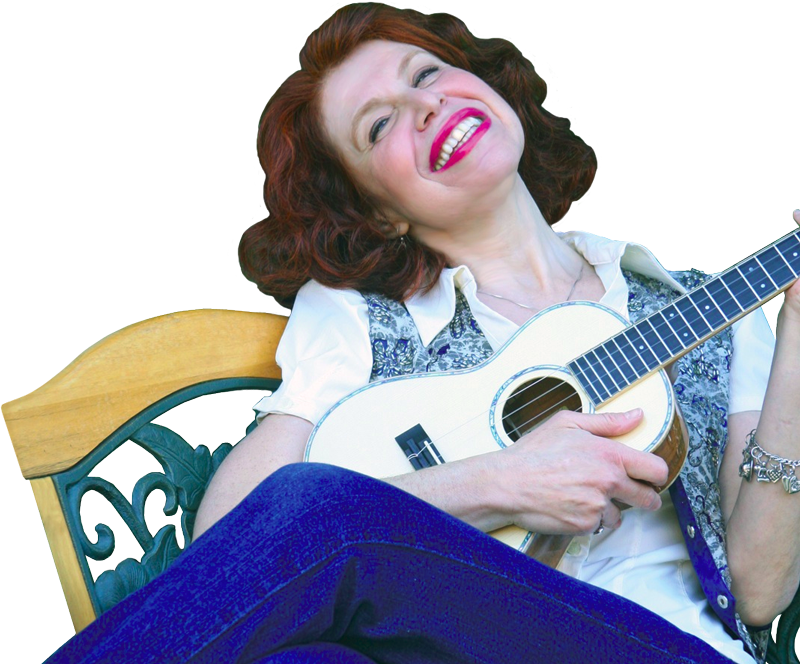 Welcome to my website!
I am a singer, keyboard and ukulele player, songwriter, recording artist and a teacher. What fun!
I'm thrilled to be a professional musician and entertainer. It's a wacky world and we need all the music we can get!
or
---
Wonderful things that people have written…

Well we all "Woke up" happier this morning after seeing your wonderful performance. It was so great because we had never seen you actually perform without bringing it down to work for the Strummers. Thank you for giving your time to do that.

"Well I said I L O V E  your website and I do and I also applaud your one-woman-do-it-all approach, going to the care homes and connecting with your CDs and upbeat attitude, so very important, as you said, in these challenging of all times.  Looking forward to your CD receipt and connecting more as I'm always drawn to the under-dogs of this world, those who exhibit grit."

We just got finished with our lesson, and I must tell you that you have inspired a renewed vow to practice and break though to a new level on the uke! Thank you! Your explanations, your suggestions and recommendations, your ideas and your critical analysis of where and how I can improve are incredibly valuable to me. Thank you!! I hope to make you proud when we have our next lesson in two weeks.
Read more reviews and kind words