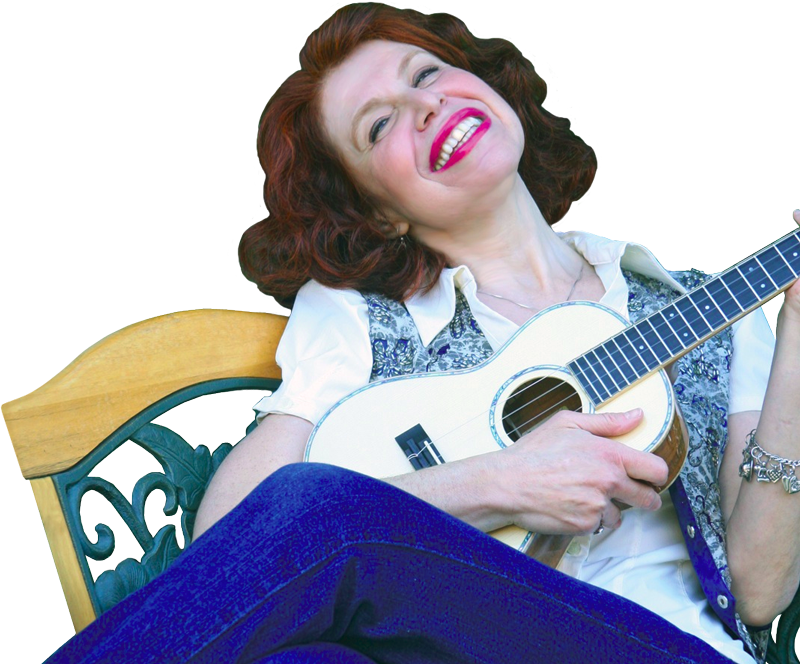 Welcome to my website!
I am a singer, keyboard and ukulele player, songwriter, recording artist and a teacher. What fun!
I'm thrilled to be a professional musician and entertainer. It's a wacky world and we need all the music we can get!
or
---
Wonderful things that people have written…

You have started something truly special, Cali, something that really matters to so many people. They reflect your kindness, compassion and love of music. I was privileged to be part of such love for as long as I could. Bless you.

I know the CC Strummers are thrilled that we're under your direction. You inspire us, complement us and teach us so many things, not only about the ukulele but about life. I like learning about embellishments, alternate fingering for chords, slides. It's fun playing the songs you've written. You challenge us in a gentle way. I think you're a great teacher and I'm so glad I discovered your classes.

Love getting your emails…You have such passion and energy, and you are also not afraid of anything..!
Read more reviews and kind words