Music you can have for your very own!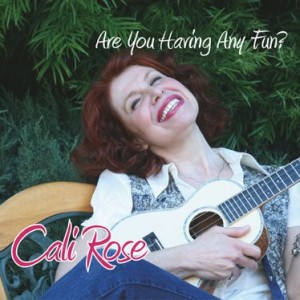 Are You Having Any Fun?
Feel Good Ukulele
15 Classic and Original Ukulele Songs
Audio CD • ©2009 Cali Rose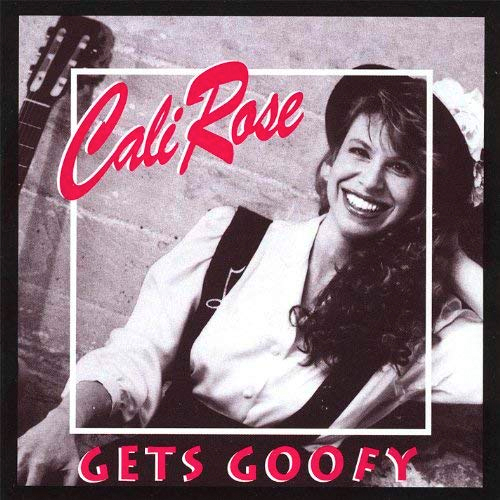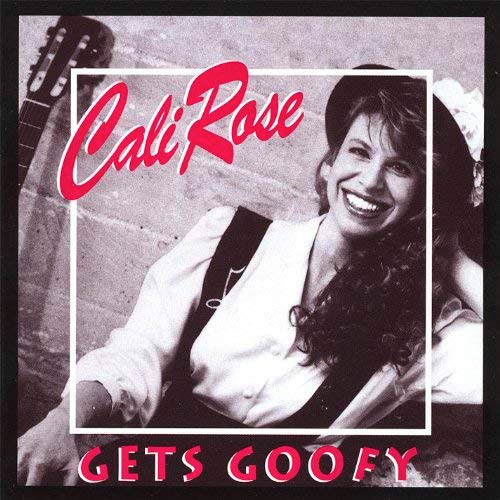 Cali Rose Gets Goofy
Humorous Ukulele Originals
13 Original Ukulele Songs
Audio CD • ©1996 Cali Rose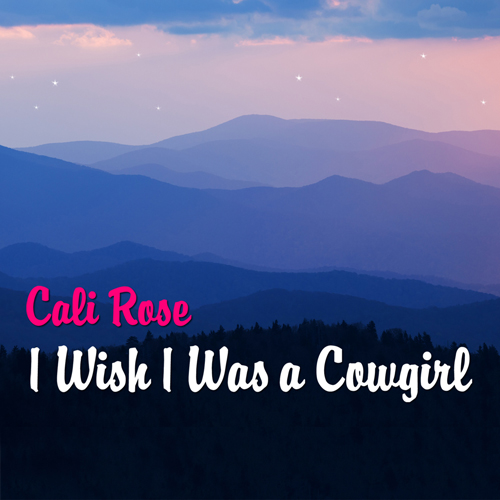 I Wish I Was a Cowgirl
CD Single
An Original Song on Piano
Enhanced CD/CD-Rom Out of Print • ©2010 Cali Rose
Digital format available
---
Reviews and kind words about Cali's music

"This is one of the best CD's I have ever heard.  I love it!!! Great voice…great production…great arrangements…great originals…great choice on the cover tunes.. great musicianship…great graphics, CD cover and photos.  Great things in store for this CD and Cali Rose!!!"

"It's delightful and very much a reflection of who you are."

"By the way, your tunes are very danceable – we've tried and they work well!"

"I absolutely love it!  The song selection, vocals and musicianship are nothing less than stellar."

"I am feeling so good – listening to your CD. it is really wonderful. you have such a gift in knowing how to say/sing uplifting words/messages. the ode to joy is the perfect ending too. Thank you!!"

Note:  This album was nominated for Best Adult Contemporary Album in the 2009 Hawaii Music Awards. It didn't win and some folks were a little upset about that, like Ric Douglas, who wrote me the message below…
8 things That Can't Be Robbed From Cali Are:
Classiness
Grace
Musicianship
Poise
Talent
Positive Attitude
Beauty
Craig (Cali's husband)
…in no particular order

"'It's a P.M.S. Kind of Day,' 'The Doggie-Doo Blues,' 'Pooey, Pooey, Pooey, It's Christmas,' and other humorous songs about life in the 90's fill this sparkling collection, entertaining written and sung and beautifully produced."

"So we have listened to this 3 times: before dinner over appetizers, during dinner, and now after. It is sooooo wonderful. We are toe tapping now as before. Sooooooo positive and re-affirming. Rudy the Cat listened intently as well. Honestly it is really quite an awesome accomplishment. It is indeed an "Ode to Joy." How we must all remember our first cars with such fondness. Lore's first was a little blue truck with a stick shift. I learned how to sorta drive a stick shift in that truck. I could do everything but play the clutch on a hill. I settled for an automatic sedan, but seem to arrive safely most times. Loved all of it, but "We Got Rhythm" and "It's Easy to Play the Ukulele," of course, resonated with me. I will try to believe that we all got rhythm 🙂 Wow! Really such a special artistic achievement! Yay!"

Your album is terrific!  Indeed, it IS AMAZING what 4 strings will do !  Especially in your hands! Your energy and talent just blasts out of the speakers. Yes, you INDEED "got rhythm."  The album very definitely celebrates the simple things-  like Smiling- like grabbing a little sunshine- like JUST WAKING UP !!!  How important is the message in THAT tune?  I listened to the whole thing with a smile on my face. Your performances as musician, singer and songwriter were captured expertly in this "live-sounding" CD.  You should be very proud of this album and I wish you the best –  it's great !

"Your new CD is awesome! I've been listening to it all evening!"

"Cali is a witty, charming songwriter with a great sense of humor. Her keen sense of the obvious is truly a gift, seriously. All the simple things right under our noses that we may overlook in a particular situation, Cali sees them and hand it back to us in a delightful and enchanting musical display. There are no "fluff" words here. She calls them as she sees them and make no mistake, although the content makes us laugh, Cali Rose is an exceptional artist with a serious love for music."
— Independent Songwriter Web Magazine

"I have officially worn out your new CD! I have played it at home, in the car, in other people's cars, on the computer….you name it. I love it! Every song has its own personality and unique vibe. What truly makes it special is the fact that it puts one in a good mood immediately and makes even the worst of days seem not so blue. I don't have a favorite because they are ALL my favorites! Thank you!"

"I love your CD – full of great music, talent, and such happiness! Thanks!"

"Your song 'Happy Ever After, No Such Ting' and 'Home is Where I Sit My Tushie Down' really made me smile and I loved the 'Beautiful Beautiful Hanalei' and 'Maui Nights.'  You have a marvelous gift."

"I wanted to tell you how much I love your CD. I've already loaded it on my iPod. Cali, your songs are fantastic and I hope you can find a way to make money as the Publisher. Others are going to want to play those songs."

"Cali, I wanted you to know directly that I find your current CD a wonderful pleasure to hear. My enjoyment began with the first bar of "Are You Having Fun!" Yes!

Lookin' for some smiles in your day? Cali Rose's new album Smile, Smile, Smile lives up to its name. All original tunes backed by mad uke skills… this is the kind of music that'll turn your day around, guaranteed. If you have an appetite for tunes with a sense of humor, Cali is yer "go to" gal.

"Cali Rose has contributed her CD "Are You Having Any Fun?" as a door prize. If you aren't having any fun, you will be when you listen to her sing and play the ukulele. Funny, ironic and too cool to conga! This is what the uke is all about, thanks Cali!"
— Cathy of Crossroads Ukulele Festival

"…it's the players like you and Craig that make the world of ukulele what it is.  Put a guitar in someone's hands and they want to be a rock start.  Put a Hawaiian ukulele in someone's hands and they just want to play music and smile."
— Mickey Maguire of Uke Player Magazine

"Hey Cali! Absolutely fabulous set… it was an honor to share a stage with you. I swear I've listened to your comedy disc a million times. I was singing along to "PMS Kind Of Day". I hope to play with you again soon =)"
— Mike Cisneros (at Kahnapalooza 7/2010)

LYRICAL PHILOSOPHY (The "Cali Rose Gets Goofy" CD)
Thirteen songs about personal love, real emotions, and true life experiences.
Clever, down-to-earth uniquely original lyrics combined with perfect common sense feelings and sentiments.
Exceptionally worded and sung with pleasing rhythms and tempo – quality music performed by great musicians and a gifted singer.
But it's the authentic, clear and entertaining voice that pulls everything together to bring empathy and understanding to so many common experiences that so many can relate to.
A truly great uplifting and fun experience for the listener.
Light hearted but packed with true and meaningful everyday thoughts and expressions.
The whole CD is very well arranged and composed with especially enjoyable and authentic lyrics which exhibit extraordinary insights into ordinary life.
Such a talented singer, song writer and philosophical humorist that brings a smile to the face and warms the heart.

"We fully appreciate your lovely renditions, plus you really transfer your unique touch to the instrument as it sings along with your vocals!"

"…thank you so much for sending me your CD. I love the music and it makes me smile to hear your voice. You are a very gifted siger/musician/entertainer. I'm glad your carrer is moving along. Thank you for all the happiess your music has brought me over the years…
Your latest CD is still my favorite and I always queue it up on the IPod first when we get airborne – puts me in the right mood and calms me down…not that the pre-departure cocktail wasn't kicking in by then, but you are much purer sense of peace and calm. Maybe I shouldn't say purer…I mean, Whoa!, check out the clam shells on Cali in Hawaii!! Regardless your voice is incredible."

"I LOVE the CD!!!! I am on my second listen and this morning I found myself just smiling. I actually have felt "not so happy" lately and then a series of things, your CD being one of them, turned on the happy inside. My favorites so far: This Morning Something Wonderful, Big Feet, There's a Little Goodbye in Ev'ry Hello, and Boogie Down. Thank you so much."