We don't watch television for twelve days. In a row. 288 hours. Can you freaking believe it? Husband and I get out of town. Hawaiian Airlines deposits us on the Garden Island of Kaua'i. We drive to the North Shore, Hanalei, where we hunker down in the little studio apartment over our friend's garage. After a very challenging year, this vacation is about doing a whole lot of nothing in one of the most beautiful places on this beautiful planet. And that "nothing" part includes not getting sucked in by the daily drum beat of news and manufactured drama and insipid opinions expressed by people who, by all appearances, have no bodies…only heads that talk and squawk.
The infamous Kauai roosters do all the squawking here—starting around four in the morning. Joined by a chorus, well cacophony, of exotic bird calls, rain that sounds like a steel drum on the tin roof and the soft whoosh of trade winds blowing through the phalanx of tropical trees and tangles of bushes. Oh the explosion of greens! And reds, oranges, pinks, yellows, blues, purples. In the sky, the ocean, the land, the tee shirts at Spinning Dolphin in The Ching Young Village in Hanalei central.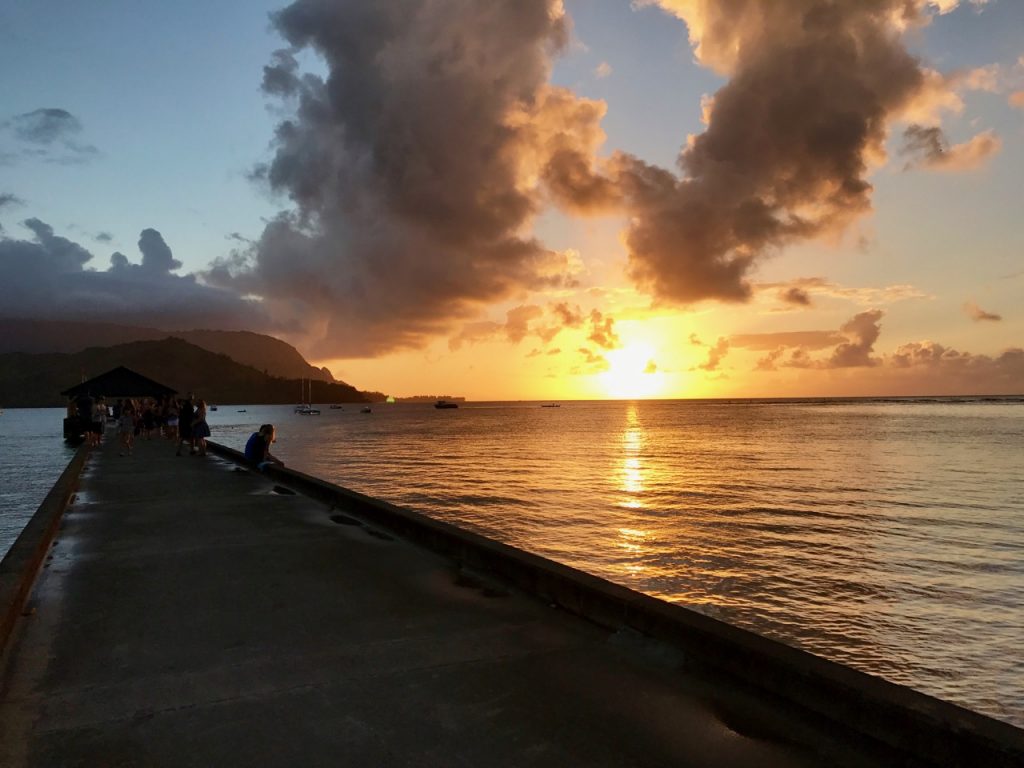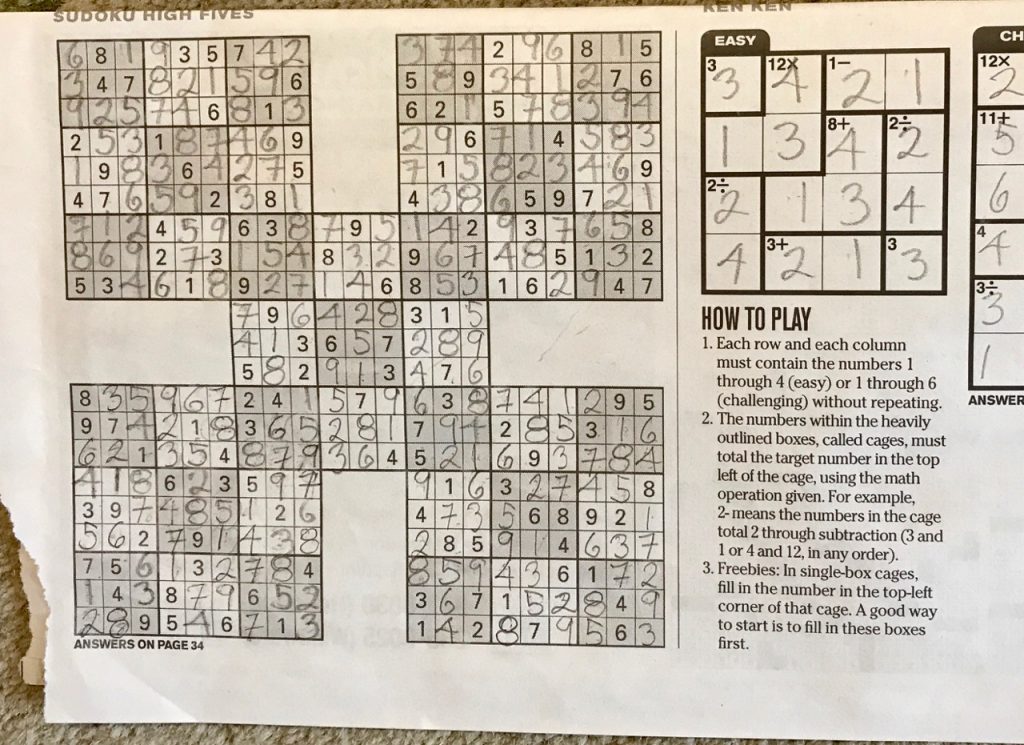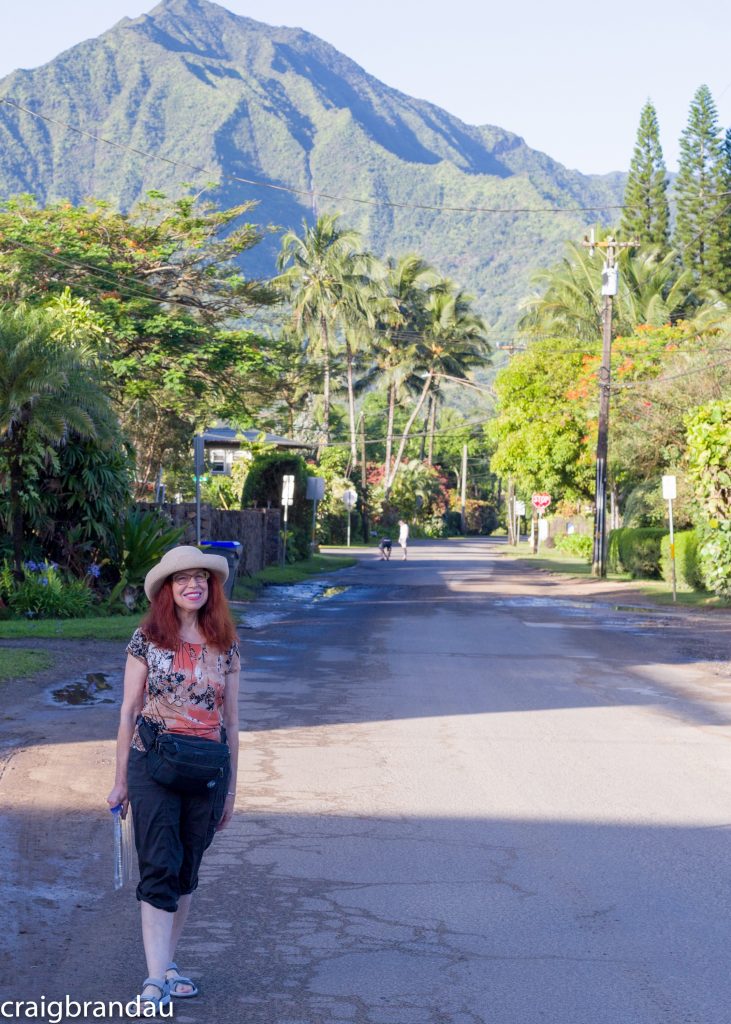 And there are rainbows. Lots of them. Because it rains. Everyday. When I was a little girl, my mother, in her infinite wisdom, told me "the devil is beating his wife" when it was both sunny AND raining at the same time. You know those kinds of days?
Sometimes we say things without thinking them through. Well maybe lots of times. I took this disturbing observation to heart and obviously it's still rattling around in my head. But really, who in their right mind would marry the devil? And IS there a devil? Some guy who needs anger management…or psychotropic drugs…or more fruits and vegetables in his diet…because…well…he's a horse's ass?
By the way, meteorologists call the phenomenon a "Sun Shower." Hooray for science!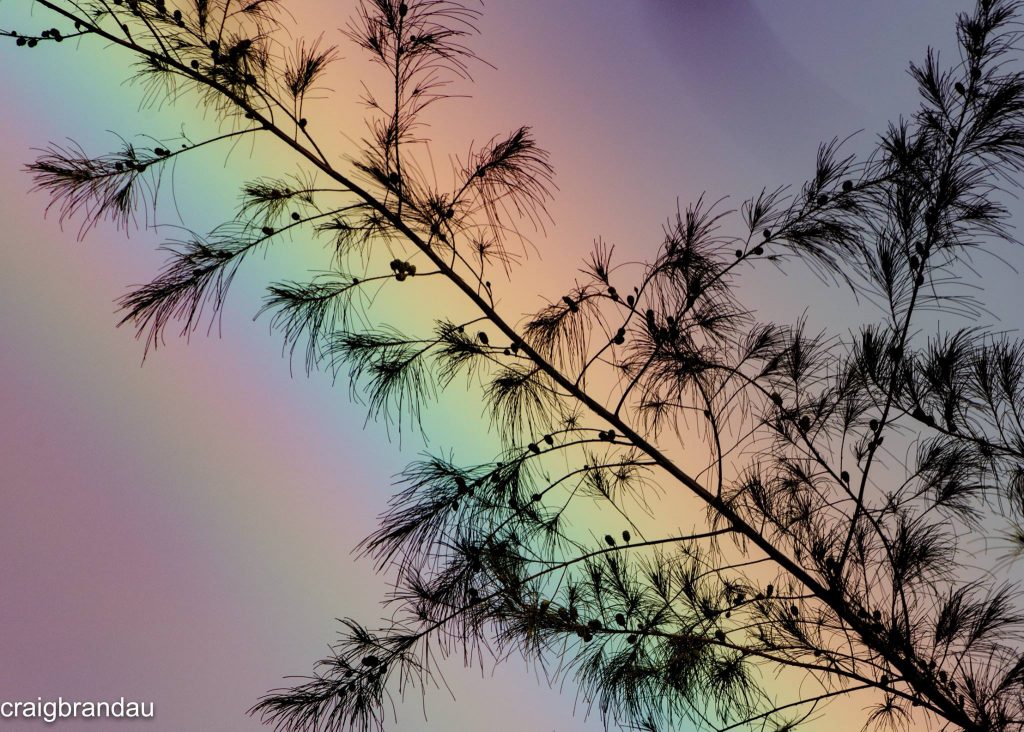 So I sleep, eat and walk. Almost 10,000 steps a day according to my handy-dandy smarty-pants phone app. But mostly I pull the covers over my head and go unconscious. Until it's time to get outside, play a little, meet and greet…
I take a lesson with Auntie Beverly who plays smoking' hot strums on the ukulele. She also teaches hula, plays piano and bass and performs all over the island—wherever the compass points. She is a living, breathing avatar for her native culture and melts her sense of history and aloha into every note she plays and every word she sings.
My husband takes a video of the two of us playing Israel Kamakawiwoʻole's version of "Country Roads." NOT the John Denver version I grew up playing. Like he does with "Somewhere Over The Rainbow," Iz changes up the words and the chords. So I gamely strum along, smile and bounce around, even though I have no idea where Beverly is going with that middle part…because this is Auntie Bev's world and I'm just passing through… Click here to watch.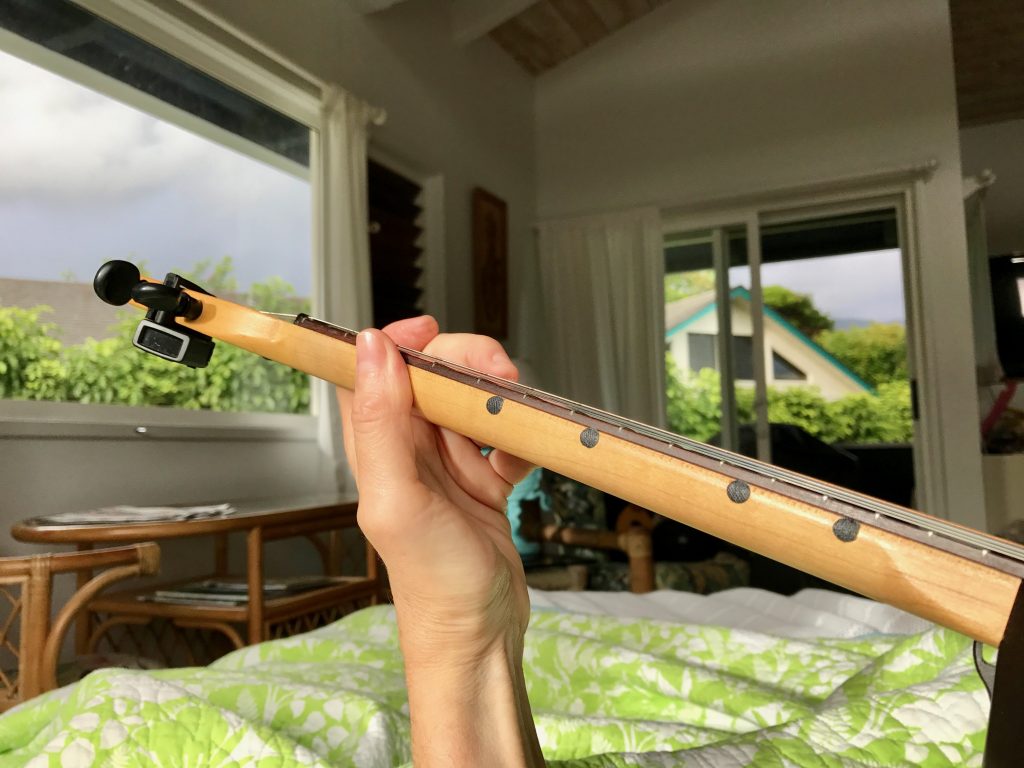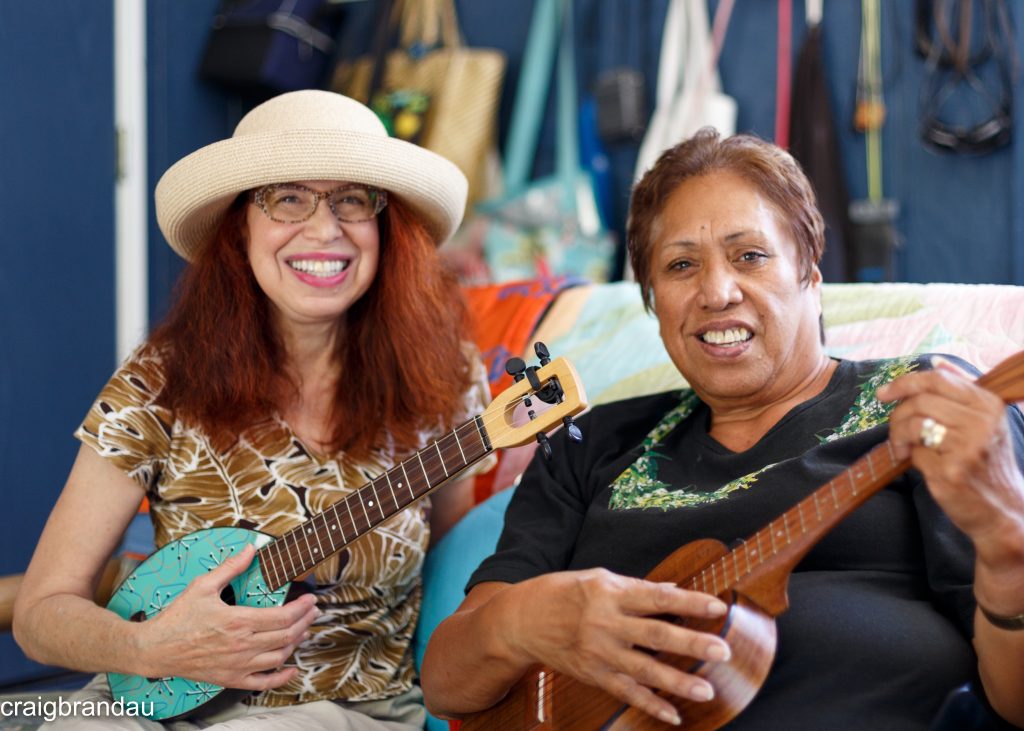 _____________________________________________________________________________
She's from Manhattan, the sales woman who could sell a slinky pareo wrap to a Bolshevik granny. We are perusing one of the gift shops in town where we meet her. Manhattan or not, she's lived on Kaua'i for over half her life so I ask how she'd compare the two locales. In one sentence. This forty-something happy-one ponders my inquiry. For a few seconds. Everything on Kaua'i takes a few seconds…more.
"We talk to each other here," she says. "In Manhattan, people just walk by." With rare exceptions, we find this wondrous exhibit "A" of human connection in full bloom on this island.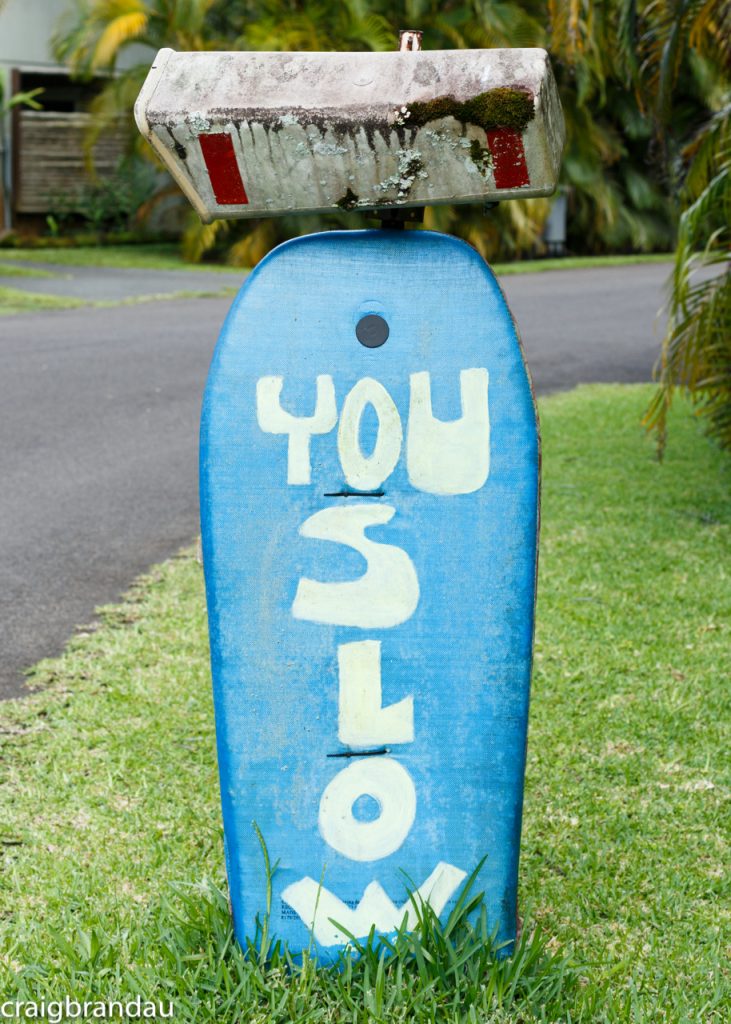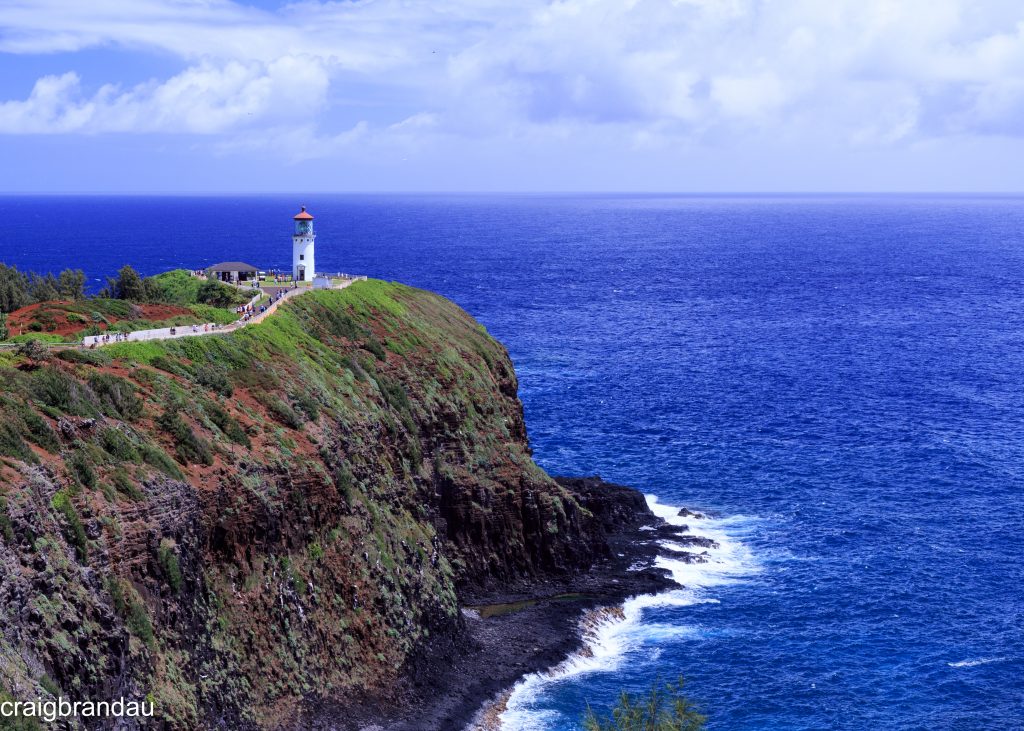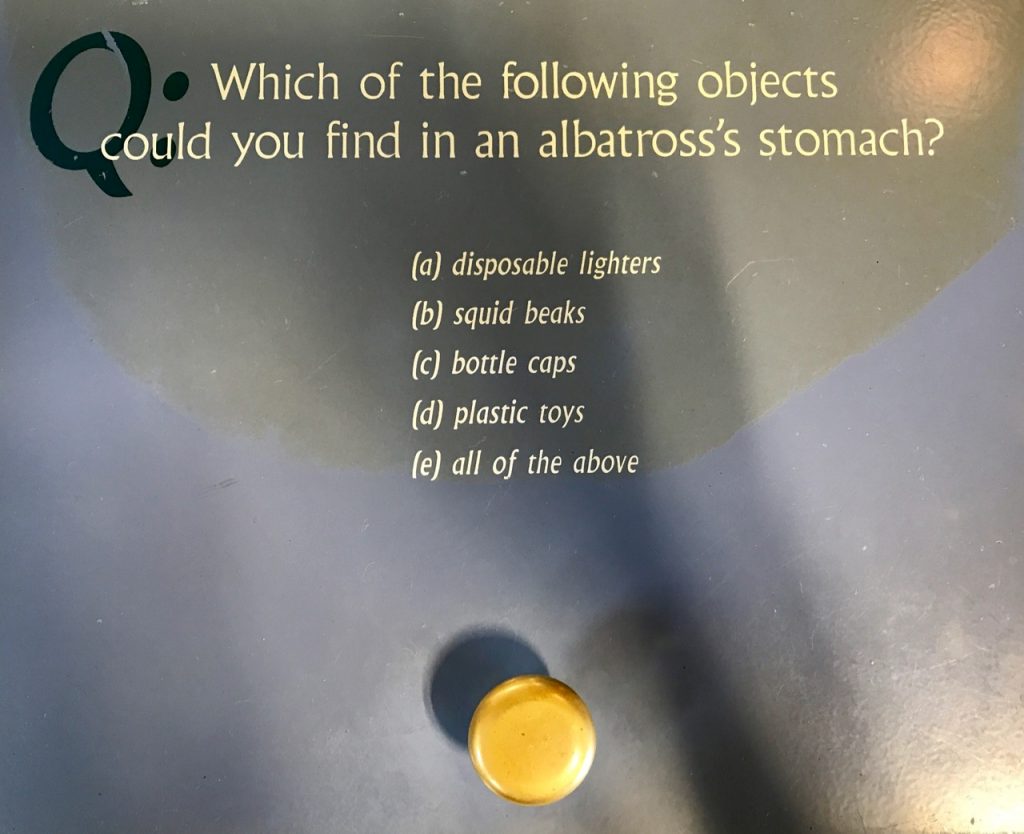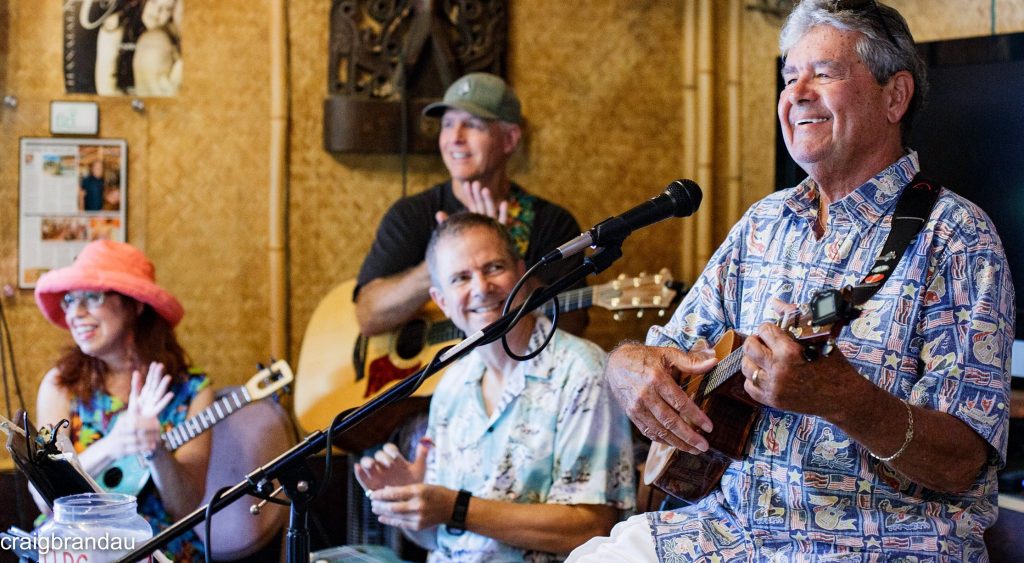 _____________________________________________________________________________
By the time we leave, my husband has befriended the locals at the breakfast joint. Clarence and Bill for example.
Bill the Bird Man.
Like many cafes in Hawaii, the doors and windows are wide open. Birds fly in and out and make themselves at home. Our last morning in Hanalei, a sparrow bangs into something and keels over in our booth, right next to my husband's backpack. I zero in for a closer look. The little thing is lying on its side, quivering like it's having a really bad dream. And maybe it is. I figure—oh good, it's not dead.
So I go over to the table of North Shore eccentrics and sputter some bird nonsense. Bill ambles to our table, leans over and, with exquisite tenderness, lifts the bird in his hands. He must have the special island mojo because that bird comes to life like some Disney audio-animatronic parrot in the Enchanted Tiki Room. Although in this case it's the enchanted Village Snack Shop and Bakery.
Because it's cheap and good we are there every morning, before 8:00 A.M., before the spam musubi, my favorite, sells out. One of the cashiers, Narcie, shares a bag of lychee nuts from her tree with us. Just like that. These "kinda-look-like-a-grape-inside" fruit are very labor intensive. It takes A LOT of peeling to get to the good part. But I like to play with my food so lychee nuts are delicious AND oh so soothing.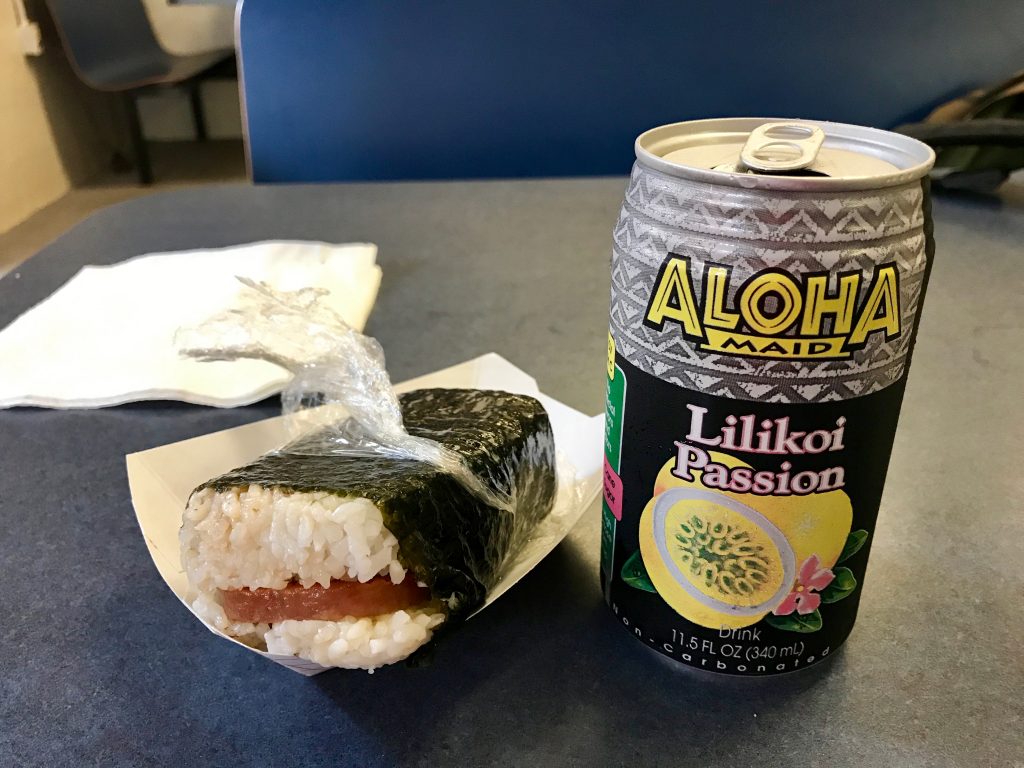 People are kind and say "hello" or "aloha" except for some uptight tourists. We see a bunch of local kids fishing in a river by our food truck. "What are you catching?" I ask the young woman and she gives me a Cliff Notes education on local, eat-able fish and who the boyfriend is…"over there."
This is why we go back to Kaua'i again and again. There is a palpable sense of connection—with the air and water and land and each other. A little more "time-lapse" between words and thoughts. Of course there are issues roiling under the surface that you won't see in the glossy travel brochures. Always something. Everywhere. But in this place I find my way…back to my heart.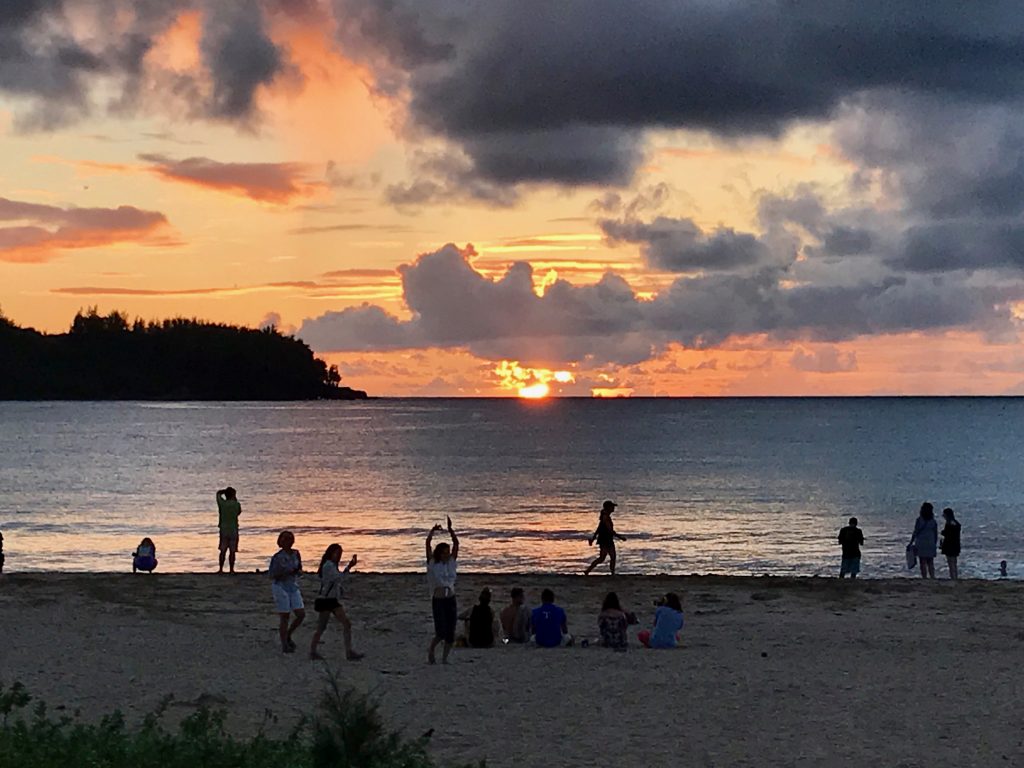 ____________________________________________________________________________
Both my classes: Ongoing Ukulele Workshop & Jam and
Ukulele For Beginners start Saturday, July 15, 2017 at Boulevard Music in Culver City, CA. Please join us.