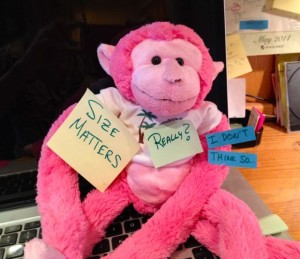 Lucky me. I get to run in a lot of different circles. The desk calendar that hangs behind my computer is a patchwork of colors and circles and arrows and Post-Its. In three different sizes. Gasp…
One recent Tuesday I aim my car south because my calendar says "Scholarship Reception." This is one "circle" that is brand new for me. I land at The Japanese Garden on the campus of California State University, Long Beach. For years my father-in-law Jack was a vice-president there and my mother-in-law Connie immersed herself in everything CSULB. She attended the basketball games, theater productions and helped co-found "Women in Philanthropy" which offers scholarships to deserving students. The staff, the students, the community of people who work together to make Cal State Long Beach such a warm and collaborative institution, all of this was the centerpiece of their lives. Connie passed away a few years ago and we lost Jack last winter.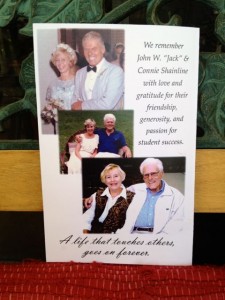 So this year their long-time presence and contributions are being honored with a special scholarship in Connie's name.  I am here to represent the family. The family I married into. Connie was the "good mother" to me, but I didn't realize it, like in my belly, until she was gone. Why does that happen? That so much of our real connection with each other is obscured in the petty details of the moment that it seems we can only grasp the truth in retrospect? What a great big bummer that is…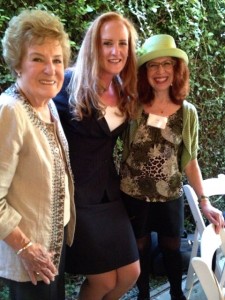 Folks gather under the tent, perch at the round tables where I meet some of Connie's friends and Jack's colleagues. I munch on the spring rolls and marvel at the whole gestalt of it all. A very lovely woman, Jeanette, who will earn her degree in Management Information Systems this year, is Connie's Memorial Scholarship winner. She works in the "real world" while attending college and values the education she is receiving because nothing has come easy for her. I get to witness the power of "legacy" before my very eyes. If Connie was here, she'd be all aglow.
It's interesting, the way we talk about "gifts." As if a gift is a thing. A commodity. Like someone has a "gift" to write a poem or a song or paint a picture that makes you feel something. To grow a garden or a good kid or a new business. To bring out the best in others or to cook a perfect soufflé, to discover a new planet or medicine that cures the awful disease.
Of course what "we do" is important, but "what we are" is the true gift. I keep these wise words of author Natalie Goldberg at the ready, not far from my crazy calendar: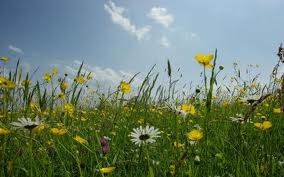 "Whether we know it or not, we transmit the presence of everyone we have ever known, as though by being in each other's presence we exchange our cells, pass on some of our life force, and then we go on carrying that other person in our body, not unlike springtime when certain plants in fields we walk through attach their seeds in the form of small burrs to our socks, our pants, our caps, as if to say, "Go on, take us with you, carry us to root in another place." This is how we survive long after we are dead. This is why it is important who we become, because we pass it on."